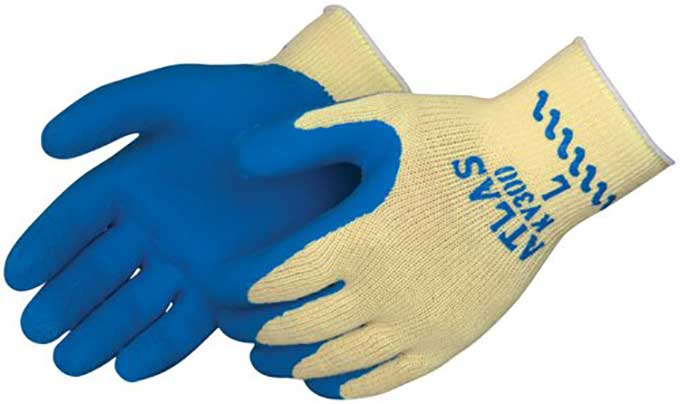 Tough kevlar work gloves
I was left about a dozen pairs of these rubber dipped kevlar gloves ($10/pair) by the former owner of my house. Good thing, too! I've removed 4 crabapple trees, buried electrical cable, dug up hundreds of ferns, trimmed pine trees and done yardwork for the whole neighborhood. And these gloves look exactly like they did on day one.
That's not to say they're pretty, because they're surely not, but they can stand up to all kinds of abuse and not seem any worse for the wear. The rubber is flexible enough to grip small objects like nails and screws yet plenty sturdy for sharp thorns and other pokey things. The yellow kevlar mesh on the top makes the gloves feel light and breathable. The gloves pull on and off very easily and they hug the wrists so not much dirt gets inside of them.
The colors may not be pretty but they help make them more visible when you're looking for a pair in your crowded garage or basement. I gave away a few pairs before I realized how valuable they are. Now I just tell other people about them!
05/16/19
(This is a Cool Tools Favorite from 2011 — editors)
TuffCoat Cut Resistant Gloves ($10)