Avi Solomon offers his ultra short course on how to publish and sell your first ebook, in the form of a set of 16 slides on Slideshare.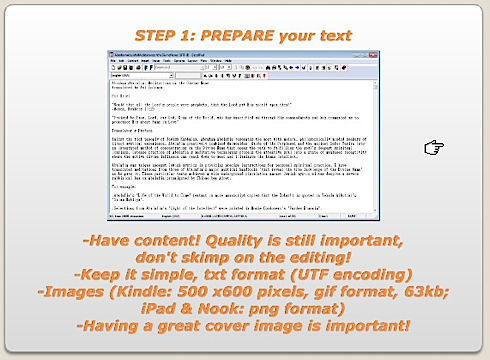 It's a good orientation. Details are left to you.
It assumes you have a "book" written and edited. Puts it into the standard epub format. Final result will be an ebook on Amazon's kindle or the Nook (but not in the App Store).
Back to Top