Making the Inevitable Obvious
AIs have a problem with seeing something for the first time. Facebook says their AI had a problem detecting NZ shooting video because for first time it was from first-person POV. Link.
My prediction: Greater than 50% of US consumers (majority) won't see 5G coverage — defined as 20Gbps and 1 ms latency — until 2023 earliest. Probably 2025. Link.
A legendary designer works with AI to design a minimal chair. The teamwork is known as a centaur. Link.
The world's foremost electric car manufacturer is not Tesla, but BYD, in China. They started out making batteries, now make cheap electric cars. Running fast for the big prize. Link.
"While China has some 18,000 miles of high-speed rail, the U.S. has wasted, I think, $3 trillion on military spending. Since 1979 China has not wasted a single penny on war, and that's why they're ahead of us. In almost every way," says Jimmy Carter. Link.
Paying for cyberwar with stolen Bitcoins. Link.
1) Data cannot be owned. By anybody.
2) The natural habitat of data is in the commons. It is born in the commons, and will return to the commons,     even if it is granted temporary monopolies. The longer it spends in the commons, the better.
3) Data is a shared resource, that only exists in relationship to its sources and substrates.
4) Any party that touches or generates a bit of data has rights and responsibilities about that data.
5) Rights always have corresponding responsibilities.
6) Control of data is both a right and responsibility that is always shared.
7) Privacy is a misunderstanding that does not apply to data.
8) Data is made more valuable by being connected to other data. Solitary data is worthless.
9) Data is made more valuable by moving. Storage is weak because it halts, "Movage" is better.
10) Both directions of movage are important — where it came from, where it goes.
11) The meta data about where data goes is as important as where it came from.
12) Ensuring bi-directionality, the symmetry of movage, is important to the robustness of the data net.
13) Data can generate infinite derivative data (meta data) but they all follow the same rules.
14) When new data is generated from data (meta data) the rights and responsibilities of the first generation proceed to the second.
15) At the same time, meta data has claims of rights and responsibilities upon the root data.
16) Data can be expensive or free, determined by the market. It has no inherent value.
17) Data is easy to replicate in time (free copies) and difficult to replicate over time (digital decay). The only way to carry data into the future is if it is exercised (moved) by those who care about it.
18) Like all other shared resources, data can suffer from the tragedy of the commons, and this commons must be protected by governments.
19) As the number of entities, including meta data, touching a bit of data expands over time, with claims of rights and responsibilities, some values will dilute and some will amplify.
20) To manage the web of relationships, rights and responsibilities of data will require technological and social tools that don't exist yet.
[I originally wrote this in response to Jaron Lanier's worry post on Edge.]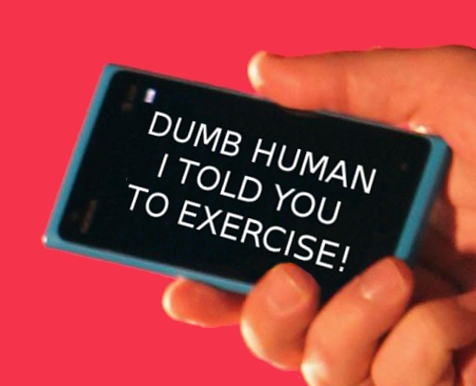 Why I don't fear super intelligence.
It is wise to think through the implications of new technology. I understand the good intentions of Jaron Lanier and others who have raised an alarm about AI. But I think their method of considering the challenges of AI relies too much on fear, and is not based on the evidence we have so far. I propose a counterview with four parts:
1. AI is not improving exponentially.
2. We'll reprogram the AIs if we are not satisfied with their performance.
3. Reprogramming themselves, on their own, is the least likely of many scenarios.
4. Rather than hype fear, this is a great opportunity.
I expand each point below.
1. AI is not improving exponentially.
In researching my recent article on the benefits of commercial AI, I was surprised to find out AI was not following Moores Law. I specifically asked AI researchers if the performance of AI was improving exponentially. They could point to an exponential growth in the inputs to AI. The number of processors, cycles, data learning sets, etc. were in many cases increasing exponentially. But there was no exponential increase in the output intelligence because in part, there is no metric for intelligence. We have benchmarks for particular kinds of learning and smartness, such as speech recognition, and those are converging on an asymptote of 0 error. But we have no ruler to measure the continuum of intelligence. We don't even have an operational definition of intelligence. There is simply no evidence showing a metric of intelligence that is doubling every X.
The fact that AI is improving steadily, but not exponentially is important because it gives us time (decades) for the following.
2. We'll reprogram the AIs if we are not satisfied with their performance.
While it is not following Moore's Law, AI is becoming more useful faster. So the utility of AI may be increasing exponentially, if we could measure that. But in the past century the utility of electricity exploded as more use trigger yet more devices to use, yet the quality of electricity didn't grow exponentially. As the usefulness of AI increases very fast, it brings fear of disruption. Recently, that fear is being fanned by people familiar with the technology. The main thing they seem to be afraid of is that AI is taking over decisions once made by humans. Diagnosing x-rays, driving cars, aiming bomb missiles. These can be life and death decisions. As far as I can tell from the little documented by those afraid, their grand fear – the threat of extinction – is that AI will take over more and more decisions and then decide they don't want humans, or in some way the AIs will derail civilization.
This is an engineering problem. So far as I can tell, AIs have not yet made a decision that its human creators have regretted. If they do (or when they do), then we change their algorithms. If AIs are making decisions that our society, our laws, our moral consensus, or the consumer market, does not approve of, we then should, and will, modify the principles that govern the AI, or create better ones that do make decisions we approve. Of course machines will make "mistakes," even big mistakes – but so do humans. We keep correcting them. There will be tons of scrutiny on the actions of AI, so the world is watching. However, we don't have universal consensus on what we find appropriate, so that is where most of the friction about them will come from. As we decide, our AI will decide.
3. Reprogramming themselves, on their own, is the least likely of many scenarios.
The great fear pumped up by some, though, is that as AI gain our confidence in making decisions, they will somehow prevent us from altering their decisions. The fear is they lock us out. They go rogue. It is very difficult to imagine how this happens. It seems highly improbable that human engineers would program an AI so that it could not be altered in any way. That is possible, but so impractical. That hobble does not even serve a bad actor. The usual scary scenario is that an AI will reprogram itself on its own to be unalterable by outsiders. This is conjectured to be a selfish move on the AI's part, but it is unclear how an unalterable program is an advantage to an AI. It would also be an incredible achievement for a gang of human engineers to create a system that could not be hacked. Still it may be possible at some distant time, but it is only one of many possibilities. An AI could just as likely decide on its own to let anyone change it, in open source mode. Or it could decide that it wanted to merge with human will power. Why not? In the only example we have of an introspective self-aware intelligence (hominids), we have found that evolution seems to have designed our minds to not be easily self-reprogrammable. Except for a few yogis, you can't go in and change your core mental code easily. There seems to be an evolutionary disadvantage to being able to easily muck with your basic operating system, and it is possible that AIs may need the same self-protection. We don't know. But the possibility they, on their own, decide to lock out their partners (and doctors) is just one of many possibilities, and not necessarily the most probable one.
4 Rather than hype fear, this is a great opportunity.
Since AIs (embodied at times in robots) are assuming many of the tasks that humans do, we have much to teach them. For without this teaching and guidance, they would be scary, even with minimal levels of smartness. But motivation based on fear is unproductive. When people act out of fear, they do stupid things. A much better way to cast the need for teaching AIs ethics, morality, equity, common sense, judgment and wisdom is to see this as an opportunity.
AI gives us the opportunity to elevate and sharpen our own ethics and morality and ambition. We smugly believe humans – all humans – have superior behavior to machines, but human ethics are sloppy, slippery, inconsistent, and often suspect. When we drive down the road, we don't have any better solution to the dilemma of who to hit (child or group of adults) than a robo car does – even though we think we do. If we aim to shoot someone in war, our criteria are inconsistent and vague. The clear ethical programing AIs need to follow will force us to bear down and be much clearer about why we believe what we think we believe. Under what conditions do we want to be relativistic? What specific contexts do we want the law to be contextual? Human morality is a mess of conundrums that could benefit from scrutiny, less superstition, and more evidence-based thinking. We'll quickly find that trying to train AIs to be more humanistic will challenge us to be more humanistic. In the way that children can better their parents, the challenge of rearing AIs is an opportunity – not a horror. We should welcome it. I wish those with a loud following would also welcome it.
The myth of AI?
Finally, I am not worried about Jaron's main peeve about the semantic warp caused by AI because culturally (rather than technically) we have defined "real" AI as that intelligence which we can not produce today with machines, so anything we produce with machines today cannot be AI, and therefore AI in its most narrow sense will always be coming tomorrow. Since tomorrow is always about to arrive, no matter what the machines do today, we won't bestow the blessing of calling it AI. Society calls any smartness by machines machine learning, or machine intelligence, or some other name. In this cultural sense, even when everyone is using it all day every day, AI will remain a myth.
Some people call VR "the last medium" because any subsequent medium can be invented inside of VR, using software alone. Looking back, the movie and TV screens we use today will be seen as an intermediate step between the invention of electricity and the invention of VR. Kids will think it's funny that their ancestors used to stare at glowing rectangles hoping to suspend disbelief. — Chris Dixon, Virtual Reality, cdixon Blog, January 24, 2015
I've developed over time a simple rule. I will only hire someone to work directly for me if I would work for that person. And it's a pretty good test. — Mark Zuckerberg, Mobile World Congress Q&A, Barcelona, March 4, 2015
[T]o never confront the possibility of getting lost is to live in a state of perpetual dislocation. If you never have to worry about not knowing where you are, then you never have to know where you are. — Nick Carr, The Glass Cage; Maps, mind and memory, January 27, 2015.
Saying that you're aiming for x% of a $ybn industry is unambitious — great companies change the y, not the x. — Benedict Evans, "Ways to think about market size," February 28, 2015
Premium branded phones are the culmination of decades of research in wireless technology, computing, materials, and design. Shitphones are the culmination of decades of research in wireless technology, computing, materials, and design — minus a year or two. — John Herrman, Shitphone: A Love Story, Medium, March 9, 2015.
While individuals get our empathy and sympathy, institutions seldom do. The "we're in this together" spirit of [science fiction] films from the 1930s, 1940s and 1950s later gave way to a reflex shared by left and right, that villainy is associated with organization. Even when they aren't portrayed as evil, bureaucrats are stupid and public officials short-sighted. Only the clever bravado of a solitary hero (or at most a small team) will make a difference in resolving the grand crisis at hand. – David Brin "Our Favorite Cliche: A world filled with idiots." 2013.
You cannot get people this smart to work this hard just for money. — Bono, The Shape of Things to Come, New Yorker, February 23, 2015
Meta-design is much more difficult than design; it's easier to draw something than to explain how to draw it. — Donald Knuth, The Metafont Book, 1986.
When wireless is perfectly applied the whole earth will be converted into a huge brain, which in fact it is, all things being particles of a real and rhythmic whole. We shall be able to communicate with one another instantly, irrespective of distance. Not only this, but through television and telephony we shall see and hear one another as perfectly as though we were face to face, despite intervening distances of thousands of miles; and the instruments through which we shall be able to do his will be amazingly simple compared with our present telephone. A man will be able to carry one in his vest pocket. — Nikola Tesla, When Woman is Boss, Colliers, January 30, 1926
Is this the future of the user interface?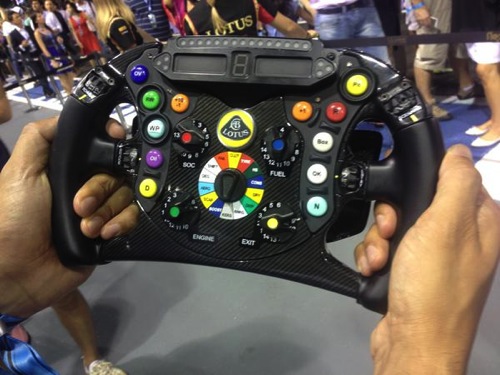 This year, 2014, John Brockman's annual question was "What Do You Think About Machines That Think?". My answer is that I think we could call them artificial aliens. I'm reposting my full response here:
The most important thing about making machines that can think is that they will think different.
Because of a quirk in our evolutionary history, we are cruising as the only sentient species on our planet, leaving us with the incorrect idea that human intelligence is singular. It is not. Our intelligence is a society of intelligences, and this suite occupies only a small corner of the many types of intelligences and consciousnesses that are possible in the universe. We like to call our human intelligence "general purpose" because compared to other kinds of minds we have met it can solve more kinds of problems, but as we build more and more synthetic minds we'll come to realize that human thinking is not general at all. It is only one species of thinking.
The kind of thinking done by the emerging AIs in 2014 is not like human thinking. While they can accomplish tasks—such as playing chess, driving a car, describing the contents of a photograph—that we once believed only humans can do, they don't do it in a human-like fashion. Facebook has the ability to ramp up an AI that can start with a photo of any person on earth and correctly identifying them out of some 3 billion people online. Human brains cannot scale to this degree, which makes this ability very un-human. We are notoriously bad at statistical thinking, so we are making intelligences with very good statistical skills, in order that they don't think like us. One of the advantages of having AIs drive our cars is that they won't drive like humans, with our easily distracted minds.
In a pervasively connected world, thinking different is the source of innovation and wealth. Just being smart is not enough. Commercial incentives will make industrial strength AI ubiquitous, embedding cheap smartness into all that we make. But a bigger payoff will come when we start inventing new kinds of intelligences, and entirely new ways of thinking. We don't know what the full taxonomy of intelligence is right now.
Some traits of human thinking will be common (as common as bilateral symmetry, segmentation, and tubular guts are in biology), but the possibility space of viable minds will likely contain traits far outside what we have evolved. It is not necessary that this type of thinking be faster than humans, greater, or deeper. In some cases it will be simpler. Our most important machines are not machines that do what humans do better, but machines that can do things we can't do at all. Our most important thinking machines will not be machines that can think what we think faster, better, but those that think what we can't think.
To really solve the current grand mysteries of quantum gravity, dark energy, and dark matter we'll probably need other intelligences beside humans. And the extremely complex questions that will come after them may require even more distant and complex intelligences. Indeed, we may need to invent intermediate intelligences that can help us design yet more rarified intelligences that we could not design alone.
Today, many scientific discoveries require hundred of human minds to solve, but in the near future there may be classes of problems so deep that they require hundreds of different species of minds to solve. This will take us to a cultural edge because it won't be easy to accept the answers from an alien intelligence. We already see that in our unease in approving mathematical proofs done by computer; dealing with alien intelligences will require a new skill, and yet another broadening our ourselves.
AI could just as well stand for Alien Intelligence. We have no certainty we'll contact extra-terrestrial beings from one of the billion earth-like planets in the sky in the next 200 years, but we have almost 100% certainty that we'll manufacture an alien intelligence by then. When we face these synthetic aliens, we'll encounter the same benefits and challenges that we expect from contact with ET. They will force us to re-evaluate our roles, our beliefs, our goals, our identity. What are humans for? I believe our first answer will be: humans are for inventing new kinds of intelligences that biology could not evolve. Our job is to make machines that think different—to create alien intelligences. Call them artificial aliens.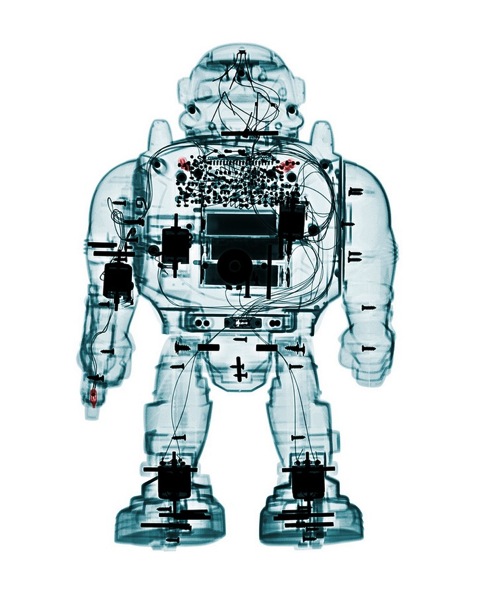 Image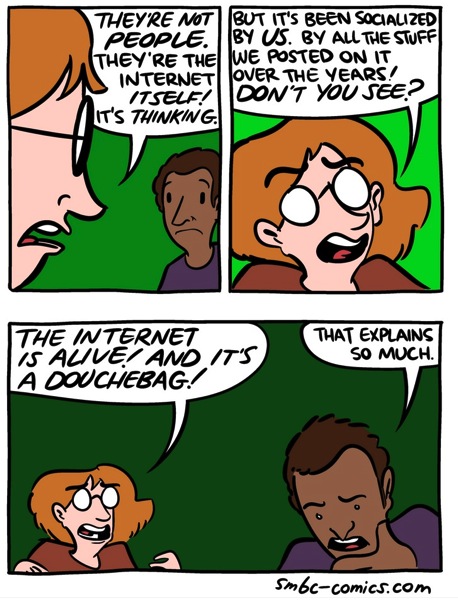 Change has never happened this fast before, and it will never be this slow again. Graeme Wood
Social Principal #9, Geek Media, Sept 29, 2009
Even the primeval Stone Age islanders of the Sentinelese, who still persist in 2015 and shoot everybody who tries to talk to them with cane bows, are under satellite surveillance. The Indian Navy rigorously protects them from any knowledge of the
Indian Navy.– Bruce Sterling, State of the World 2015, January 5, 2015
Never assume that something you find utterly creepy today will not be the norm tomorrow. — Jan Chipchase, Four Deep Trends, Fast Company, November 14, 2011
Singularity University is a kind of seminary in Silicon Valley where the metaphysical conviction that machines are, or soon will be, essentially superior to human beings is nourished among those involved in profiting from that eventuality.– Nathan Schneider, Something for Everyone, Verge, January 6, 2015
"Many people seem to think that if you talk about something recent, you're in favor of it," McLuhan explained during an uncharacteristically candid interview in 1966. "The exact opposite is true in my case. Anything I talk about is almost certain to be something I'm resolutely against, and it seems to me the best way of opposing it is to understand it, and then you know where to turn off the button." — Quoted by Nick Carr, Rough Type, October 18, 2014
In virtual reality, nausea is the body's dysphoric response to the uncanny, presence is the euphoric one. — Virginia Heffernan, Virtual Reality Fails Its Way to Success, New York Times Magazine, November 14, 2014
The narrative has changed. It has switched from, 'Isn't it terrible that artificial intelligence is a failure?' to 'Isn't it terrible that A.I. is a success?' — Peter Norvig, New York Times, Innovators of Intelligence Look to Past, December 15, 2014.
Though the nature of future discoveries is hard to predict, I've found I can predict quite well what sort of people will make them. Good new ideas come from earnest, energetic, independent-minded people….Surround yourself with the sort of people new ideas come from. If you want to notice quickly when your beliefs become obsolete, you can't do better than to be friends with the people whose discoveries will make them so. — Paul Graham, How to Be an Expert in a Changing World, December, 2014
If the PC epoch was about being omnipotent – computers can do everything, better! – and the Internet epoch about being omniscient – with Google, you can know everything – mobile is about being omnipresent. — Ben Thompson, Stratechery, The state of consumer technology, December 16, 2014.
[A]dding up corpses and comparing the tallies across different times and places can seem callous, as if it minimized the tragedy of the victims in less violent decades and regions. But a quantitative mindset is in fact the morally enlightened one. It treats every human life as having equal value, rather than privileging the people who are closest to us or most photogenic. — Steven Pinker, Why the world is not falling apart, in Slate, December 22, 2014.
My hunch is that The Blockchain will be to banking, law and accountancy as The Internet was to media, commerce and advertising. It will lower costs, disintermediate many layers of business and reduce friction. As we know, one person's friction is another person's revenue.– Joi Ito, "Why Bitcoin is and isn't like the internet." Jan 18, 2015
About a year ago I started writing a piece on AI for Wired. I turned it in last spring, and they just published it this month. They also cut it in half. Still, the piece retains my essential points about AI:
1) We should really call it Artificial Smartness, because we don't want it conscious.
2) It will be a cloud service; you'll buy as much IQ as you need on demand.
3) There will only be 2-3 major AI providers since AI will follow network effects.
I also talk about the 3 breakthroughs that make AI finally happen now.
You can read more at Wired.
The decorative images Wired used to heavily illustrate the article are meaningless — I'm guessing they are supposed to be Brain Power as in Flower Power, but I don't really know.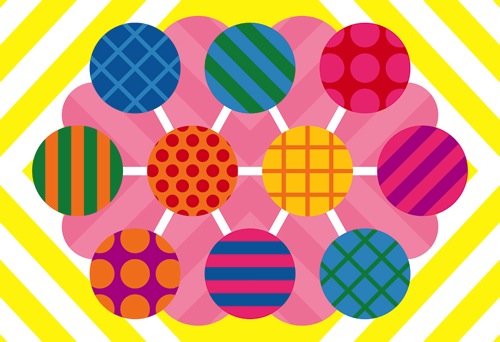 The coming hundred years, in one hundred words
Recently I sent a twitter request out into the wider internets. I got 23 responses, which I am running (with permission) below. I'll tell you who I selected as the winner in a moment, but first I'd like to tell you what I learned.
It's a hard assignment. Compressing anything as messy as the future into 100 words is a near-impossible challenge. Almost like writing poetry. And 100 years is so immensely distant from us that we need to fictionalize it. But the most difficult part is imagining a scenario that is desirable.
This exercise began with my dissatisfaction with the visions of our future today available in movies and science fiction. For the most part they are dystopian. Name a Hollywood future you'd like to live in? I couldn't. OK, maybe I could be talked into boarding the Starship Enterprise, but what about a future on this home planet, where we will all live for the next century? Minority Report? Elysium? Battlestar Galactica? These are repulsive futures you hope never materialize. They may contain one or two cool innovations we'd like, but the total culture of these future worlds is broken, scary, one-sided, and wholly unappealing. Even if we are the lucky 1%.
I am not asking for utopia. In fact, a world where everything worked perfectly, with no side effects, is its own kind of hell. I am a protopian. I believe in progress, an incremental betterment with corresponding downsides each year, inching toward a world that is desirable despite its many flaws. A protopian future would generate plenty of unexpected ills and unjust distributions, but overall the greater net benefits would draw us to it.
It might be that such a pragmatic protopia is so boring and square that it can't inspire us beforehand. Just as we no longer marvel at the miraculous abilities we have today (cross a continent in 5 hours while watching movies, ask a stone in our pocket a question and have it answer) because each of these magics have arrived in small increments. We are no longer enthralled by simple betterment.
It also may be that there is a vacuum of desirable futures next century because none are possible. We can't imagine a working technological future, because none work. We are just screwed. Hollywood is correct. The future means we go backwards, or blow each other up, or escape to our hideouts.
Yes, an inescapable dystopian future is entirely possible, but not inevitable. However, a trajectory towards dystopia will be hastened and aided by our lack of an imagined alternative to doom. Without a vision of a desirable future, it is unlikely we can head toward it.
On the chance that desirable futures ARE possible, we need to imagine them.
Thus, my quest for a desirable future scenario. The number of scientists and technologists who have been motivated by science fiction in the past are legion. Poke anyone today working on a disruptive technology and they'll tell you of a forecast by a science fiction story or movie that inspired them. After hours, many speculation-averse scientists will admit they got started in their field by trying to make some sci-fi dream come true, such as the Star Trek tricorder, or an anti-gravity beam. In fact, the full influence of science fiction scenarios upon science proper is woefully unacknowledged in the official accounts, and under appreciated by the culture at large. The stories we tell about the future greatly affect our future.
At the moment we have no shared positive vision of tomorrow. We are unable to imagine it. I will be quick to add: that includes me. I too have difficulty in describing an exciting future for all of society in 100 years that seems plausible given what is happening today. I can imagine singular threads of the future rolling out positive — massive, continuous, cheap, real time connection between all humans, or total genetic control over crop plants, or synthetic solar fusion energy — but it is hard to see how all these threads weave into the other threads of climate change, population decrease, habitat loss, human attention overload, robot replacement, and accelerating AI.
I wanted some help. Maybe my future blindness was a lack of my own imagination. So I posted my request to the wisdom of the cloud, and quickly got back some revealing alternatives. I know none of the contributors, so I consider this a random sample of my tribe.
Upon inspection, the 23 submitted scenarios share some common dreams. The most recurring hope/expectation is of a new energy source. Instead of fossil fuels, they expect in 100 years we'll rely on solar and fusion, which will be cheap and clean. Second is the deepening merger of the digital and physical into a holistic internet of everything. The third most common vision is the rise of artificial intelligence and artificially intelligent robots, who transform our economy into one of plenitude and creative work/play. A minor fourth thread is the spread of education in new modes, with universal reach around the globe, and lifelong.
That's a good start. I certainly desire these. Abstractly the four trends are consistent and cohesive. Yet the specifics matter, as do the corresponding ill effects. But, hey, I only gave them 100 words! That tiny cell can only hold a few headlines, so I have to applaud each of the contributors for their attempt at this haiku. My choice for the most plausible vision of a future I desire goes to John Hanacek's scenario. I think I'd like to live there, and I think it is plausible in 100 years. My $100 goes to him.
The purpose of this future fantasy challenge was to assist me in visualizing a cohesive, sensible future that I wanted to work towards. The submissions helped. After the 23 scenarios, I append a 100-word future haiku that I wrote, inspired by pattern of their common hopes.
A New Energy Source