Streetside barbers are quite common in India, at least in the smaller towns. A hair cut can certainly wait for good weather. The tools are very portable. Note the cool adjustable head rest on the chairs.  This set of pictures comes from Dark Roasted Blend.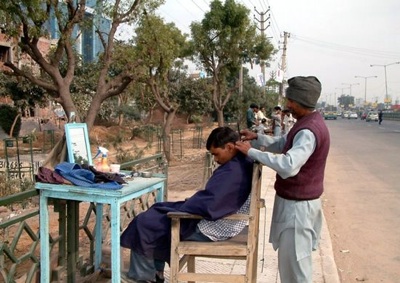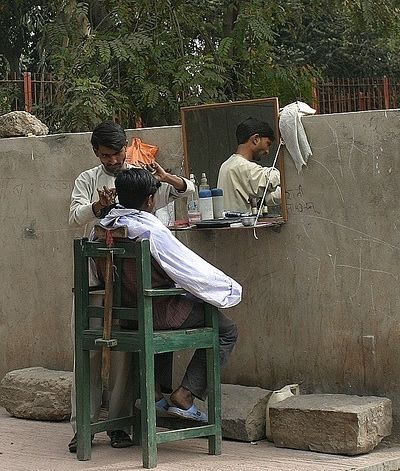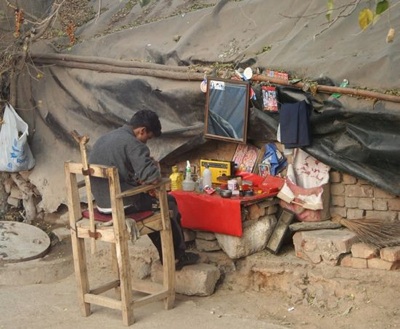 Some kind of home-made vehicle from China. I appreciate the wooden wheels and bamboo combined with what looks like a cheap honda generator motor. (Via here.)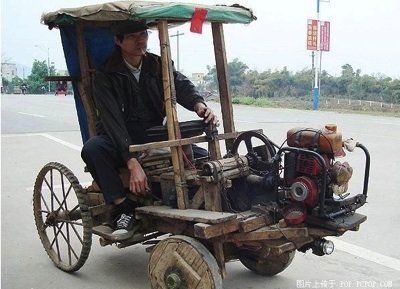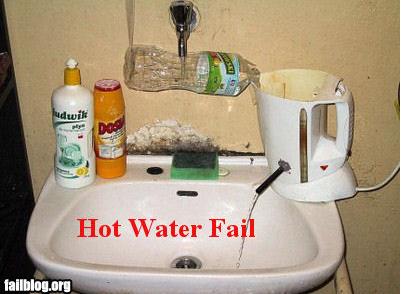 This picture of a jury-rigged hot water delivery system from Poland is pretty cool. I bet it works. (Ignore the label, it is meaningless, added by the website Fail Blog, where I found the picture. Thanks, Ross Beane. )
Unlike the wooden bikes I posted about previously in Street Use, this wooden bike is unusual because it employs a pedal. It is made by the Cameroon wood sculptor Jules Bassong who normally makes effagies out of wood. He is riding his wooden bike on a tour of Cameroon. As reported by Walter Nana in Africa News:
"There is the break mechanism, if not I wouldn't have been able to go down the steep slopes found along the Dschang road in the West Province of Cameroon," Bassong noted.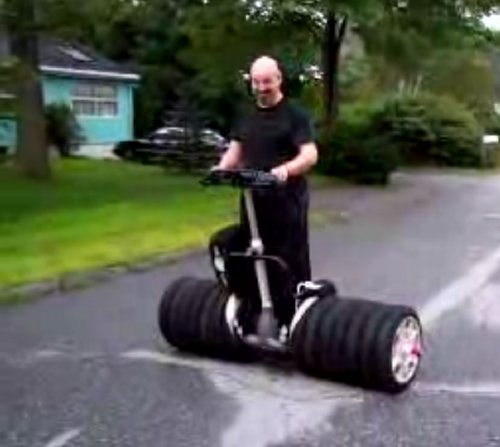 When I saw a photo of this I thought it must have been photoshopped. But here's a video: 
Back to Top