In a previous life I was a photographer in Asia, recording the fast disappearing traditions of that continent. I traveled between Turkey and Japan for about 8 years in the 1970s, with two cameras and 1,000 rolls of film. I photographed horsemen in Afghanistan, remote monasteries in Korea, weird religious rituals in India, and the everyday grace of village life. Ten years ago Taschen published the best of my photographs in a fabulous photo book called Asia Grace. Today I am publishing that book as an iPad/iPhone app, also called Asia Grace. In many ways it is much better than the book. The photos are dazzling bright, they have captions (the book does not), and there is a google map showing where each photo was taken. And it is only $3.
We are headed into an Asian Century, and as fast as possible Asians are leaving their past behind. But there is no better way to see where they (and thereby all of us) are headed than to see where they have come from. For the price of a coffee you can get this cool screen portal into Asia's traditional spirit and patterns of life.
The app is a little time machine taking you back to a period when everything was locally made. That world was no utopia, but it was sustainable. Today these views are much harder to find (though they are still there). Over many years, and much trouble, I have captured moments here for your reviewing pleasure. Their "otherness" will both provoke you with questions and inspire you. Let me know what you think about this app journey.
Asia Grace App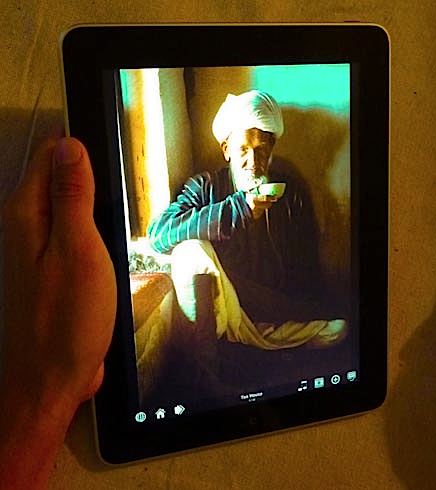 Back to Top