My Cool Tools book has been a big hit. It's been a personal delight to find so many fans enjoying it. However, I underestimated how many would sell on Amazon, and so now it is sold out for Christmas. While there is another boatload that will unload copies in the first week of January, that will be too late for Christmas gifts. This snafu has really bummed me out since I worked so hard to get the books on Amazon in time for the holidays. So I offer a plan B.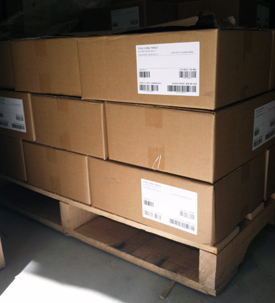 I have a personal stash in my garage of books I've been sending to friends. If you are a fan of Cool Tools and really want one by Christmas, I may be able to mail you one. Here is the deal.
Fill out this Google form by Wednesday, December 18, and we will email a request for payment via PayPal. Once payment is received, we will begin mailing out books on Wednesday afternoon via Media Mail, which is the only affordable way. In our experience they will reach the west coast in a few days, and the east coast in a week. We CANNOT guarantee they will get to you before Christmas. For the book and shipping we charge $35 by PayPal, which is still $5 less than the list and bookstore price. (I have no idea how Amazon sells shipped books as cheap as they do. I suspect they don't make any profit selling books.) This is for US addresses only.
If that is too uncertain for you, some bookstores have it in stock, but I'd call before you went, since relatively few copies of Cool Tools made it to bookstores; most went to Amazon.
I really do think that this Cool Tools book is an ideal gift, particularly for the young at heart, and it upsets me that we sold out at the peak of the gift season. There will be lots of copies available in the new year, but I will do my best to get one out to fans right now if at all possible.
To do that: Fill out this Google form and we will email a request for payment via PayPal for $35 per book. If you have any questions, email cl@kk.org.
Or wait for the next round on Amazon in early January.
Back to Top