Crowdsourcing art. More proof that the hive can make art, when directed.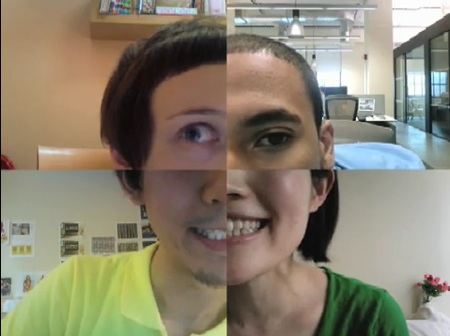 "This music video was shot for Sour's 'Hibi no Neiro' (Tone of everyday) from their first mini album 'Water Flavor EP'. The cast were selected from the actual Sour fan base, from many countries around the world. Each person and scene was filmed purely via webcam."
Nice story about the not-surprising amount of work it took to coordinate. (Thanks, Michael)   
How long did it take to make, start to finish?

Kawamura: The whole thing took about three months. The first month was really about the planning phase, the second month was about preparing for the shoot – prototypes, working with the animatics — and the third month was all about going out and getting it shot.

What surprised you most about the process?

Kawamura: No surprises. We saw everything coming (laughs).
Back to Top