These home-made mini-hot-balloons look cool. They are launched in mass during a traditional lantern festival in a town near Taipei, Taiwan. Some of them are quite large, maybe 3 meters tall. Others are only 1 meter tall.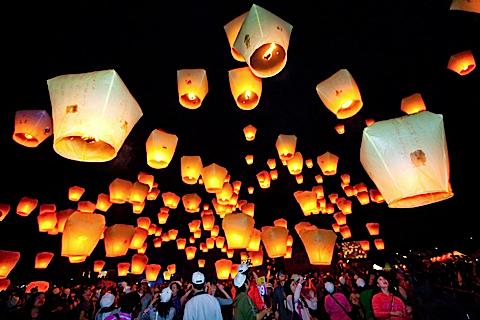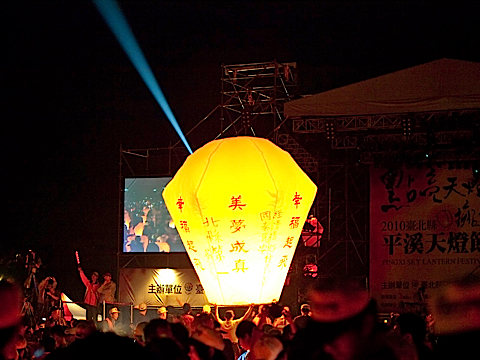 According to the photographer Oliver Wu, who shot these photos,
Sky lanterns, a.k.a. Kongming lanterns, are released as the main activity of Pingxi Sky Lantern Festival at Shifen Sky Lantern Plaza on Feb 28, 2010. Strategically used in wars in ancient China, sky lanterns nowadays are transformed into media to the Heaven. People would write down their wishes on the lanterns, burn the bamboo papers that soaked in oil and tied below them, and then released them into the sky so that the gods would receive their wishes and make them come true. Pingxi Township is the original location where early people race sky lanterns to pray for good luck, now it become the largest event of Yuan-Xiao Festival (Lantern Festival) in northern Taiwan.
Maybe Make magazine or Instructurables will offer directions on how to do this at home.
UPDATE:
Dan Russell points out that a similar idea, and image, is used in the new Disney movie Tangled, which is a retelling of Repunzel. Image from here.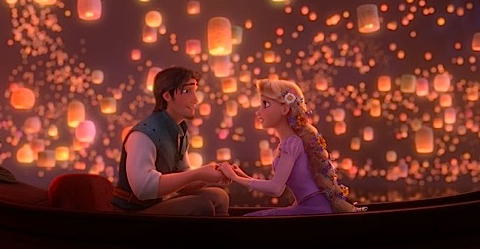 Back to Top