Over at Treehugger, Warren McLaren has rounded up all the examples of this ingenious, indigenous, "labor-saving"  invention that he could find.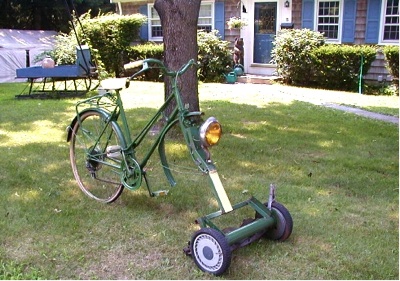 It is apparent that thousands of people who have to mow the lawn decided there must be an easier way  and had exactly the same idea: Why not hook the mower to a bike? And so the bikemower is born  in a thousand of garages around the country.  Judging from the pictures, they are still in the garages. Most of the pics rounded up by McLaren look as if they were taken at garage sales. I have my doubts that the bike mower is very useful, or easier to use than pushing on your feet.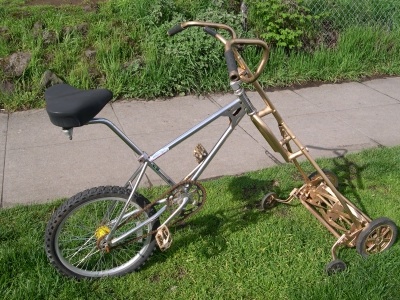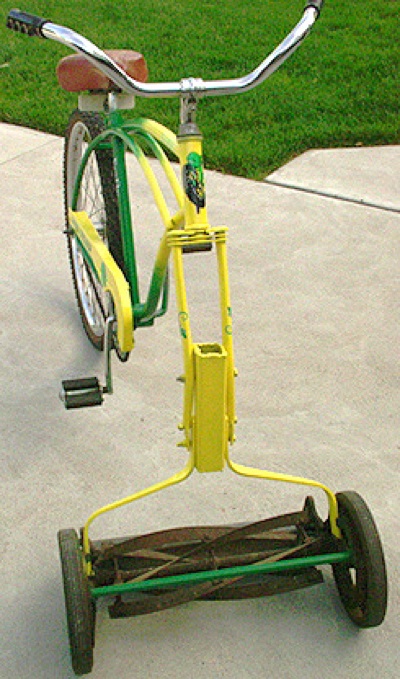 For the full set see the Treehuger post above.
Back to Top