Roger Beck makes and collects housetrucks. "Many people have the dream of being a gypsy–a dream of travel & freedom. For every housetruck or housebus, there is an artist who has built it to meet their individual needs. I have hundreds of housetruck and housebus photos including many unique, one-of-a-kind vehicles." Indeed if you visit his site, Housetrucks, you'll find a few of his 350 images. The rest are available from his self-published book.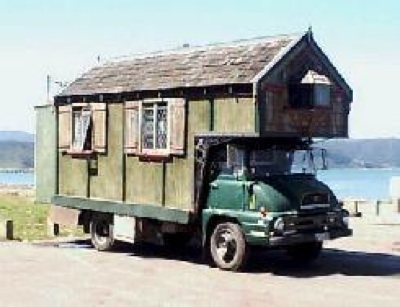 This cute housetruck was found in New Zealand.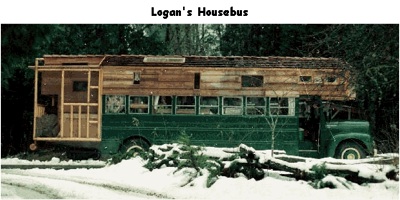 This is a side view of a long housebus with porch!
Back to Top