Problem: wind blows door open in old hut. Solution: improvise a latch using metal grills and extension cord. This apparent hack was found in a hut apparently used by vagrants. Post on Flickr by Tak.
From the inside it looks like this.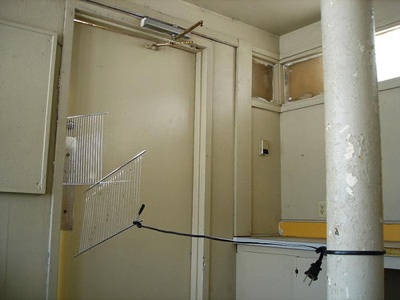 From the outside, we can see how the latch holds.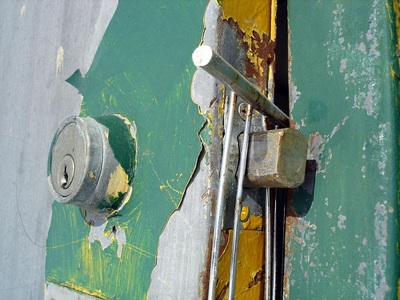 Back to Top