Some kids in Africa make the greatest home-made trucks. I find their creativity endlessly fascinating. For instance, using a big wheel to steer a little car, like the kid in the middle picture here is doing. Previously posted images of homemade toy trucks are here.
These are some shots taken by professional photographer Martha Cooper, posted on the site Streetplay.
Top one is a wire frame from Cameroon. The other two are from Gabon.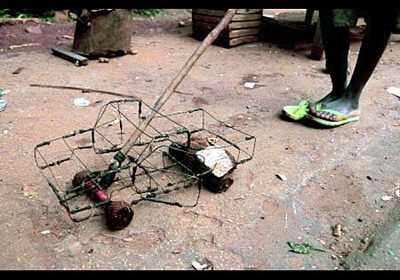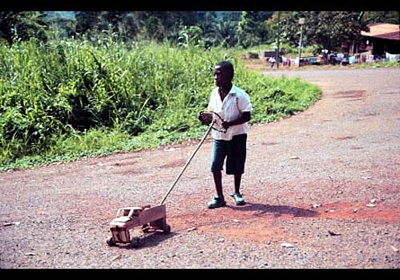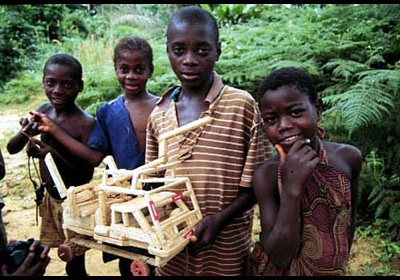 Back to Top