From the extensive archive of repair culture at Jan Chipcase's blog Future Perfect comes these two glimpses of street vendors filling a need. The need is for cheap ink jet cartridges. Why not refill them while U wait?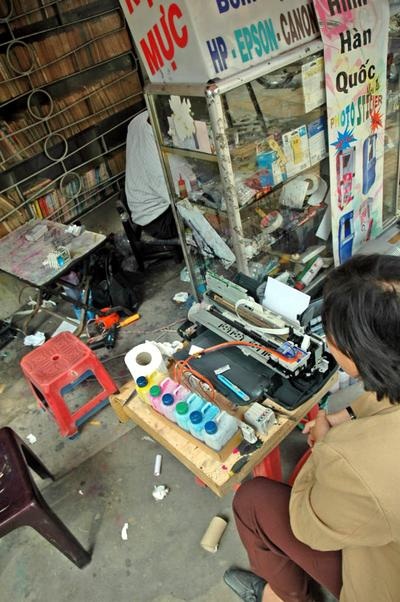 Here an ink refiller works in Ho Chi Minh City, Vietnam.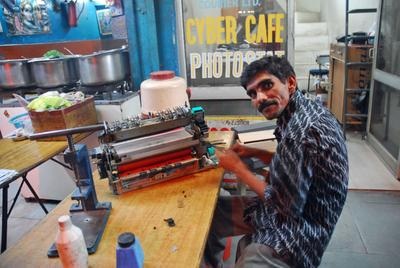 This shop operates in New Delhi, India.
Back to Top