Quick! A nifty way to store desk utensils without cluttering up the desktop. Make customizable holders with duck tape stuck to the bottom of your desktop. The idea and photos come from benrodian. His instructions:
1. make little duct tape slots for everything you need at your table or desk. (yes, that is a glow-in-the-dark Swiss Army knife)
2. stick everything to the underside of the desk.
3. now everything is right there but the top of your desk/table isn't cluttered.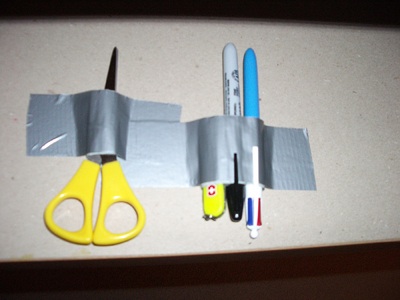 Back to Top