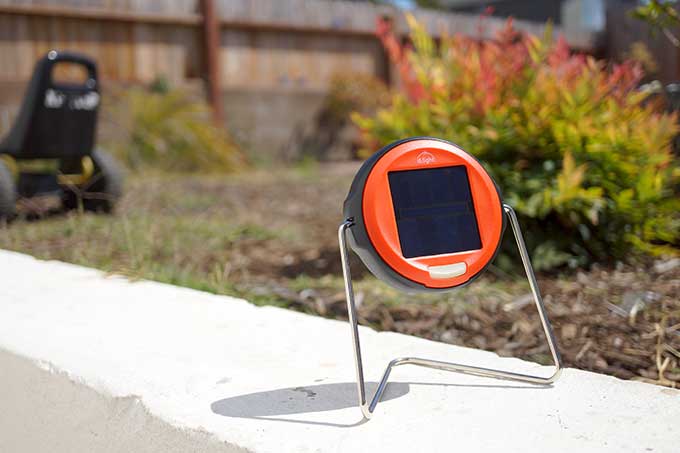 Our weekly maker project update
This week, I run through a list of projects I'd like to accomplish this summer. This week's featured Cool Tool is the d.light S2 rechargeable LED light, which was originally reviewed by Kent Barnes review on Cool Tools.
You can find cheap solar lights anywhere. I have some crappy ones in my backyard. They're dim, the batteries wear out, and they're fragile.
The S2 is exactly the opposite. It was designed specifically to be as bright as a kerosene lantern for rural off-grid households in developing countries.
The battery technology uses a lithium iron phosphate pack or LifePO, that holds up much longer than other rechargeable batteries and is covered by a 2-year warranty and rated for at least 5 years of use.
And the light is designed so well. It's tough, great for camping, resists water, dust, bugs. The metal stand also works as a hangar. There's a barrel jack that lets you charge the battery over USB in a pinch. The power button glows in the dark. For $14, it is a rock solid, versatile light and it came recommended by maker Kent Barnes.
I keep mine hung up in the back yard, but I'm thinking of getting another one just to keep with my camping gear.
Here are the show notes for this week's video.
06/16/17
d.light S2 LED Task Light, Rechargeable Solar Lantern ($14)