REVIEWED ON: 09 February 2016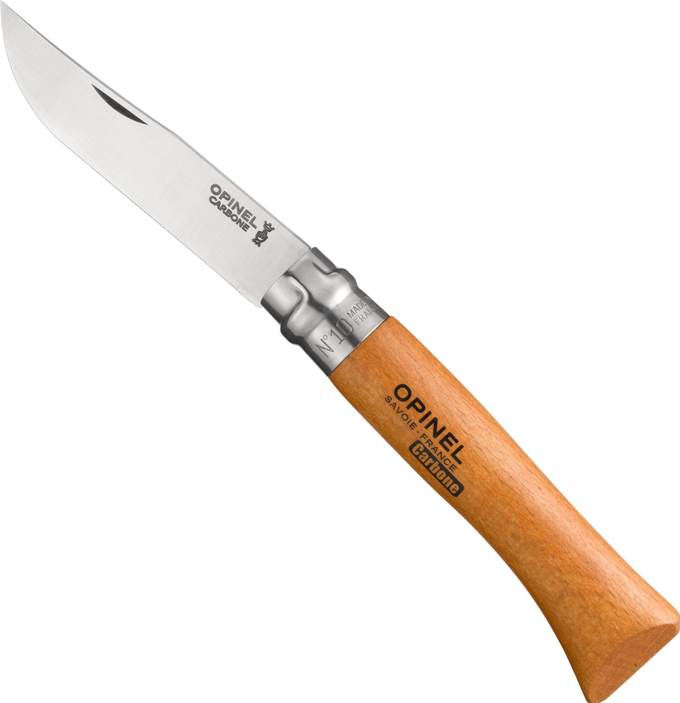 Single blade knife with rotating lock
I have been carrying an Opinel #10 for more than 20 years as my everyday carry pocket knife. I have a ranch with draft horses, permaculture orchards, and have a making ukuleles, and my #10 is used all day long. From cutting twine on hay bales, tree grafting, removing splinters from my hand to fine detail work making musical instruments… it does it all. I prefer the carbon blade for the fine edge it takes.
It also has a unique blade lock integrated into the handle that rotates to lock the blade open or closed. They have been making these knives in France since 1890 and in 1985 the Victoria and Albert Museum consecrated the Opinel knife one of the 100 best designed objects in the world. I could not agree more!
When I purchased my first Opinel, I purchased a back up at the same time and to this day, the back up knife has remained in its packaging. I have never needed to replace my original. The beech wood handle has taken on a beautiful patina from the decades of use. I have never found an equal in function or beauty for an everyday carry pocket knife!
02/9/16
REVIEWED ON: 08 February 2016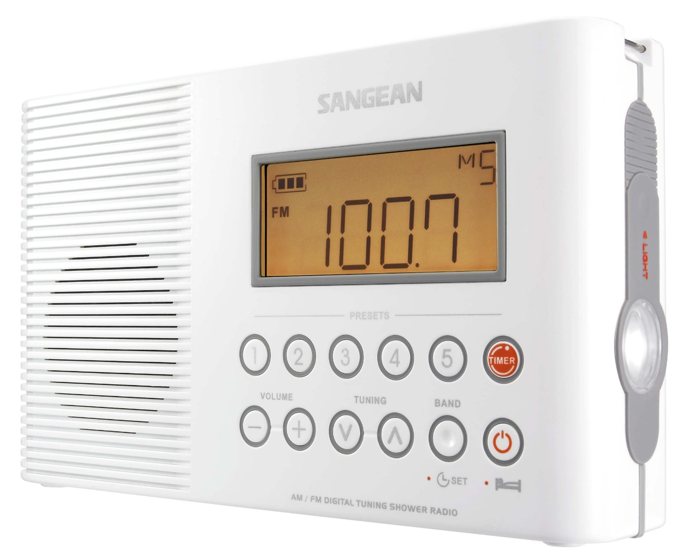 A submersible radio
NPR in the shower! That's all I wanted.
Okay, I am not an impulse buyer, but it is difficult if not down right impossible to try something before you buy if the only place you can find it is online.
I have a pocket-sized Sangean all band radio I keep in my go bag. It is a great little radio and gets to go camping with us too.
I looked online and found it's big waterproof brother, the Sangean H201.
I hung it on the shower head pipe right at face level.
It has 10 preset memories and a really cool feature: an adjustable countdown timer you can set to remind you not to waste water or take the souffle out of the oven.
Good clean fun!
02/8/16
REVIEWED ON: 05 February 2016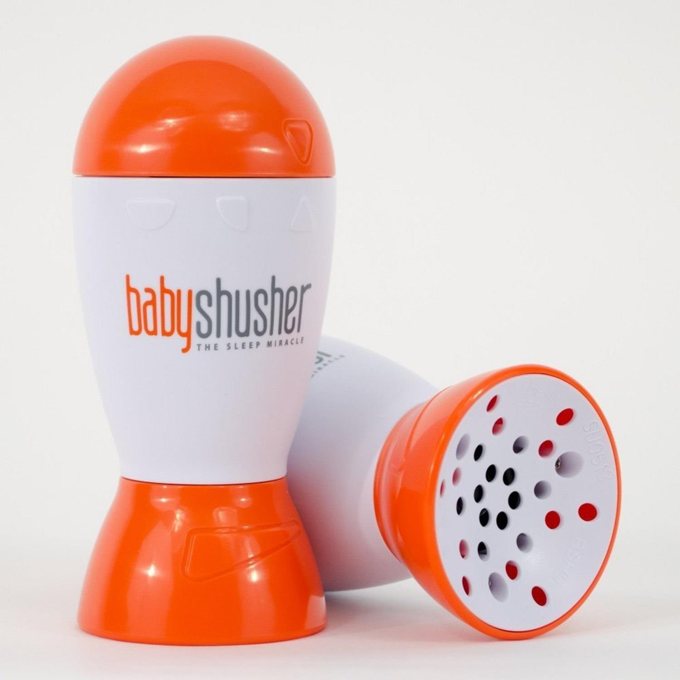 Soothes fussy babies with rhythmic "shush" sound
My wife and I purchased our first house this past fall and had our first baby. Accordingly, there have been many small technology/tool purchases in recent months to address new concerns/problems/etc.
Here's a recent purchase that meets my criteria for a great tool:
– Simple
– Focused
– Easy to use
– Effective
– Looks cool
Allows me to outsource a shushing sound. It's tough to shush for 30 minutes straight!
It works well and has a robust design.
02/5/16
REVIEWED ON: 04 February 2016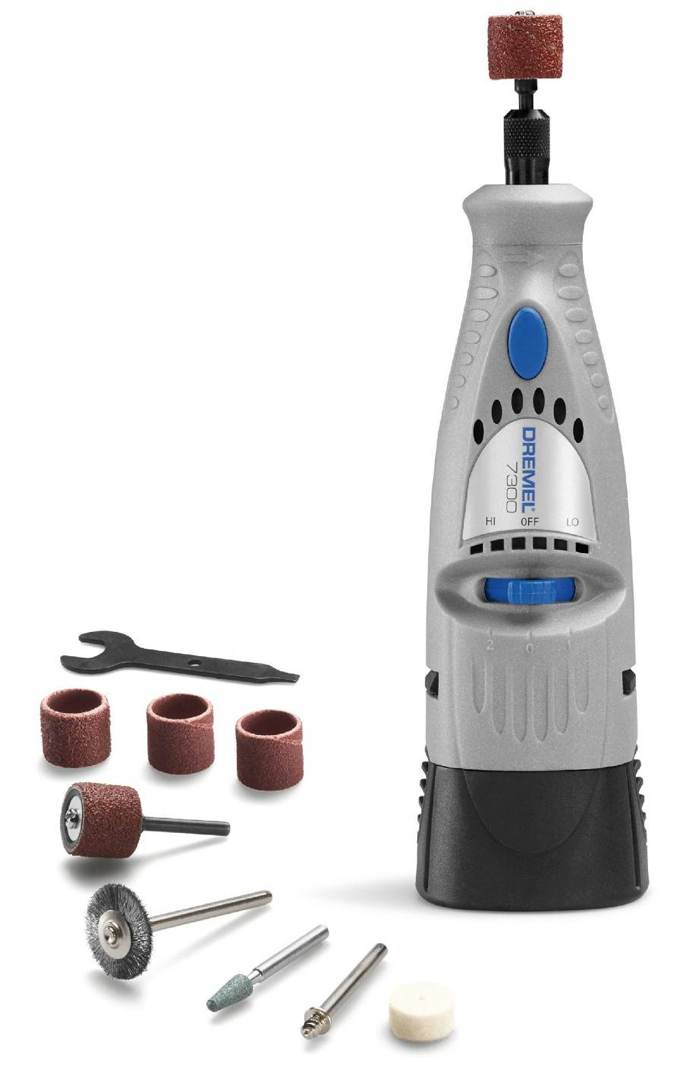 Small rotary tool ideal for delicate tasks and finer work
When my battery-powered Dremel rotary tool gave up the ghost after 10 good years, I bought a new one. This time, I got the Dremel MiniMite. It's smaller and lighter than the one I had, and instead of an analog speed control dial, it has a 2-speed switch (6,500 and 13,000 rpm). It's not as heavy duty as my old one, but it works perfectly well for my purposes (mainly, accidentally gouging stuff, sanding the skin off my thumbtip, and burning my fingers when I remove an accessory before it cools down). All my old accessories work with it, except for the battery pack.
02/4/16
REVIEWED ON: 03 February 2016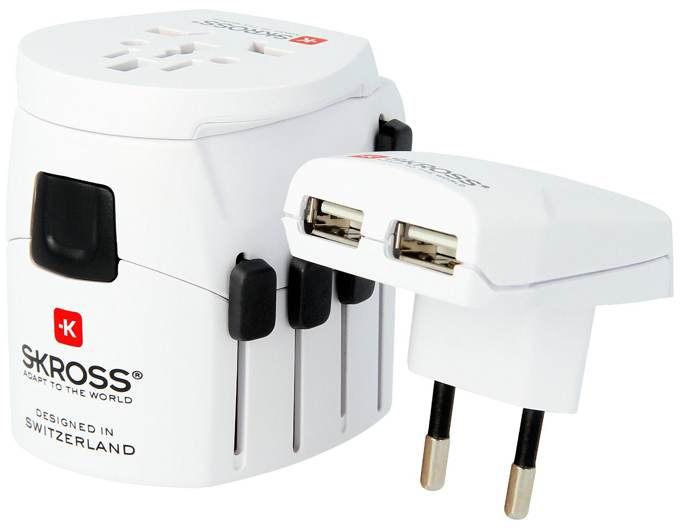 Charge two usb devices at the same time with six different country plugs
As a fairly regular traveller, I've been looking for a "do it all" travel adapter and I believe I've found one in the form of the succinctly named Skross Pro Plus USB World Adapter. It's a world wide travel adapter with six plugs that and work in 150 different countries. It's also a two port USB hub. Despite the reviews to the contrary on Amazon, it will work perfectly well with two prong sockets.
The way that the unit contains the different plug adapters is very clever. Each plug adapter slides out using a slider on the front of the unit and is locked in place. A button on the side releases the lock and you can then slide the plug adapter back in.
I've used the Skross Pro Plus in a number of different countries for around 4 months now and it works a treat. Some may describe it as a little bit bulky, however it really doesn't take up a great deal of room in your suitcase/backpack given the flexibility of the unit.
02/3/16
REVIEWED ON: 02 February 2016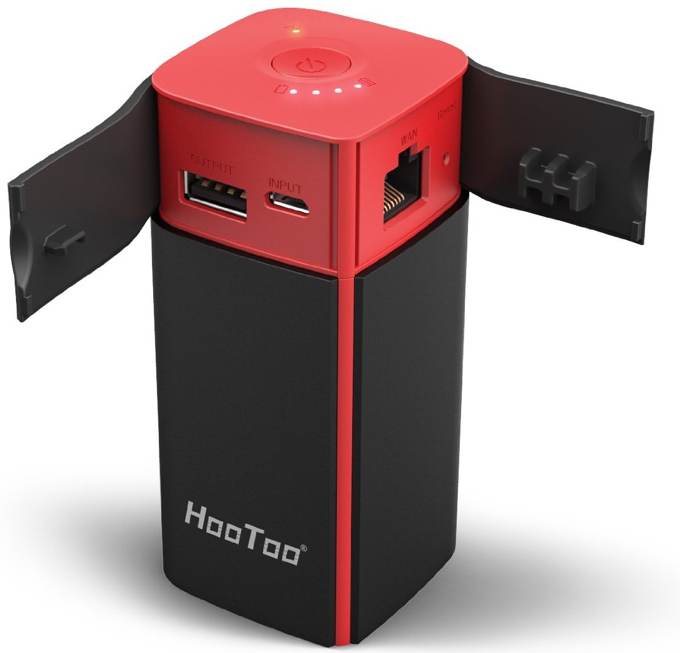 Streams videos, photos, and music to connected TVs, media players, and smartphones
I have been using these for about 18 months now. I got the original Tripmate Router to solve two problems:
Work around hotels only giving me free WiFi to one device and charging for the rest – this allows me to connect the Hootoo in travel-router mode and connect all my other devices to IT. I get Internet for all my devices and hotel only sees one device connecting.
The HooToo also allows me to use files from USB flash drive I plug into the HooToo. In effect, I get external storage expansion for my Phones and tablets, enough to store as much music and movies as I want, and
still only pay for 16GB phones. The cost of the Hootoo plus a 64GB USB flash drive is still cheaper than buying a larger capacity units (in my case, iPhone, iPad, Nexus 5, and Nexus 7 – all bought at minimum storage level). The company provides free apps for both iOS and Android to access the files on the flash drive. As a side-effect/bonus, you can easily share files between units, and it's possible to have two tablets accessing different files on the HooToo at the same time (e.g., Two kids each seeing a different movie on a car trip from a single Disk-on-key plugged into one of these – no Internet connectivity necessary)
All 3 models have the same travel-router and external storage functionality, and share the same software and manual (The manual is surprisingly well-written in English, not Google-translated from Chinese). The differences are:
The Nano model ($17) is VERY small and light, but needs a USB connection (from a computer or a phone-charger) to give it power
The Wireless Travel Router model ($40) has a built-in 10400mAh battery. You can use it without being connected to any power source (e.g. on a plane, in a car). It can also be used to charge a phone using a USB cable.
The Elite version ($40) can be plugged directly into a 110V power socket, and can itself serve as charger for your Phone/Tablet.
So choose the one you want based on whether you need the self-contained battery/backup battery or use-as-a-charger functionality.
As a final note – The company's customer-service seems exceptional. They contacted me after each purchase to see if I was happy with the unit, and responded to my comments and suggestions.
Full disclosure: I bought the Tripmate on amazon, and after giving it a good review the company gave me the "nano" version for free to evaluate (a $25 value). I have subsequently bought two of the "elite" version to give as gifts. I have no connections to the company otherwise – just use and like the items.
02/2/16
What's in My Bag? 21 December 2015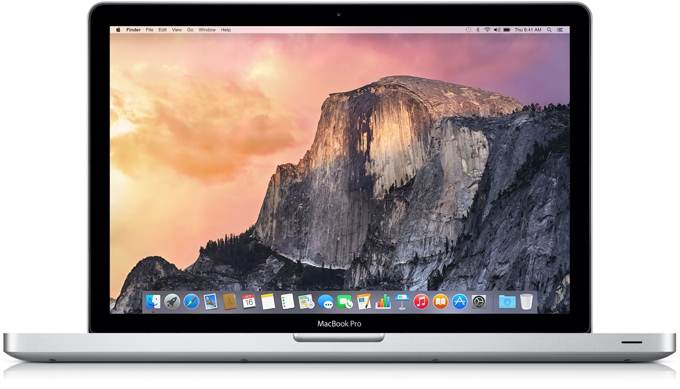 Announcements: 01/12/16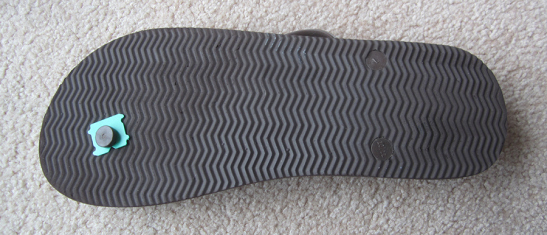 One of the most useful categories of Cool Tools is the tip. A tip is a handy method, or a useful technique for using tools, or a practical way to use things not ordinarily thought of as tools. We have not published as many tips per year as we once did, but we'd like to change that. There are a number of fully operational sites, such as Lifehacker, that publish tip-like information on a regular basis. Cool Tool Tips are different in several ways.
They are always brief and succinct, no more than a paragraph. You should be able to transmit the tip to a friend during a conversation.
They are generally about ways to improve creating rather than enhancing consuming.
They often entail a tool.
They are specific and can be illustrated with an image.
Ideally they are ingenious, clever, non-obvious, or just cool.
To this end Cool Tools is seeking a part time editor/writer to help us develop a regular stream of cool toolish tips. It's a freelance contracted position, and can be done remotely, but will entail a regular number of hours per week. Required skills are a good nose for what is useful, writing succinctly, soliciting tips from others, extracting tips from longer essays, and finding tips elsewhere on the web. A visual sensibility is also a must.
If you are a candidate for this role, use this form to submit a demonstration of your grasp of the task. Use it to send us links to 4 tips you found elsewhere, and 1 tip you wrote yourself. We'll sort candidates by the degree of their clarity, usefulness, originality, and ease of working.
About Cool Tools
Cool Tools is a web site which recommends the best/cheapest tools available. Tools are defined broadly as anything that can be useful. This includes hand tools, machines, books, software, gadgets, websites, maps, and even ideas. All reviews are positive raves written by real users. We don't bother with negative reviews because our intent is to only offer the best.
One new tool is posted each weekday. Cool Tools does NOT sell anything. The site provides prices and convenient sources for readers to purchase items.
When Amazon.com is listed as a source (which it often is because of its prices and convenience) Cool Tools receives a fractional fee from Amazon if items are purchased at Amazon on that visit. Cool Tools also earns revenue from Google ads, although we have no foreknowledge nor much control of which ads will appear.
We recently posted a short history of Cool Tools which included current stats as of April 2008. This explains both the genesis of this site, and the tools we use to operate it.