REVIEWED ON: 01 December 2015

Cleans connectors, contacts, and other metal surfaces
Many of our favorite tools and toys are battery-owened and depend on clean contacts.
Most contact cleaners are solvents that remove dirt and grease. CAIG Laboratories' DeoxIT does that but also removes oxidation, getting battery terminals, contacts, and connections really clean.
A touch on a headphone jack will remove noise and get both channels working.
I use lots of rechargeable batteries and use DexIT to remove the tarnish that inevitably develops on the contacts.
DeoxIT comes in 2 flavors, the D-Series is a heavy-duty cleaner. DeoxIT Gold is for routine cleaning.
DeoxIT costs more per ounce than 70-year-old whisky but a little goes a long way and you don't have to buy the whole bottle. I've been using the same 6 ml. dispensing pens for over 5 years and still have plenty left.
12/1/15
REVIEWED ON: 30 November 2015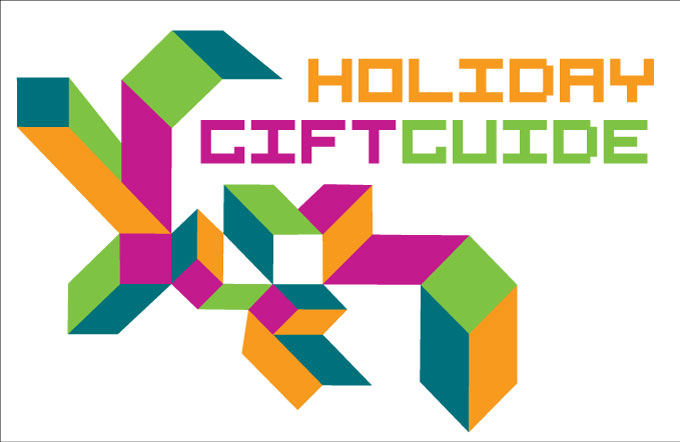 Favorite gift ideas from the editor-in-chief of Cool Tools
This month and next month, we are presenting a series of gift suggestions selected from the pages of Cool Tools: A Catalog of Possibilities (which itself makes a great gift), and from the website. This week: Mark's picks.
---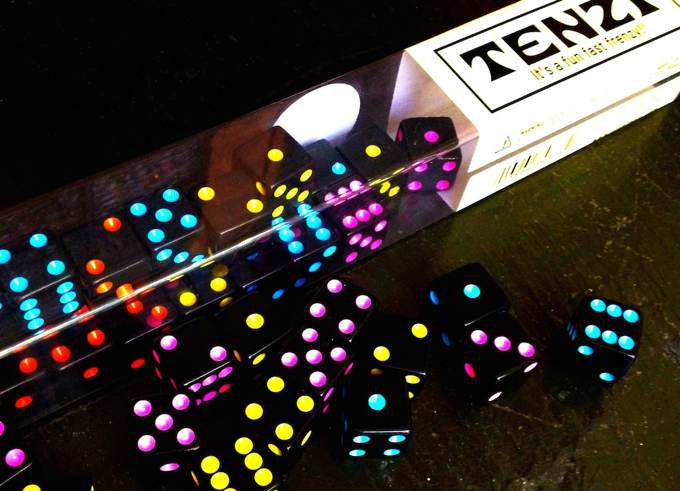 The rules to Tenzi ($14) are simple: everyone starts out with 10 dice and the goal is to roll your dice as fast as you can until all of them show the same number. Every time you roll, you are allowed to set aside any dice that match your desired number. When all ten of the dice show the same number, you shout "Tenzi!," throw your hands in the air, and gloat while the other players gnash their teeth. An opitonal deck of cards called 77 Ways to Play Tenzi ($10) makes Tenzi so much more fun that I think the company shouldn't sell the dice without the cards. – Mark Frauenfelder
---

I've used the Foot Log ($20) for about three months and have found it very helpful in easing discomfort related to plantar fasciitis (heel pain). Thanks to the Foot Log and stretches and exercises I learned from the previously reviewed Fixing Your Feet, I'm back to running after a two-month hiatus. – Elon Schoenholz
---

I have been using the Prop 'n Go ($36) for over three years and I keep finding new ways to use it. It is an adjustable bed holder and lap stand for iPad, iPad Air, iPad mini, tablets, laptops, and e-readers with multi angle control. – Marcel Dufresne
---

The Chemex coffee maker ($47) is superior because glass is easy to clean and does not hold odors like plastic or even stainless steel. The price is very reasonable for a tool that can produce a full body, full flavor, no bitter after taste cup of coffee! – Joe McGowan
---
The
OXO Angled Measuring Jigger
($7) is made of stainless steel, so it's virtually indestructible and easy to clean. Inside it has an angled surface with all the measurements — in both tablespoons and ounces (and half ounces) — so it's easy to get an accurate measurement. The spout also makes it easy to pour into you shaker or glass of choice. – Julie Anderson
---
Want more? Check out
Kevin's 2015 Picks
, as well as our
2014 Gift Guide
and our
2103 Gift Guide
!
11/30/15
REVIEWED ON: 30 November 2015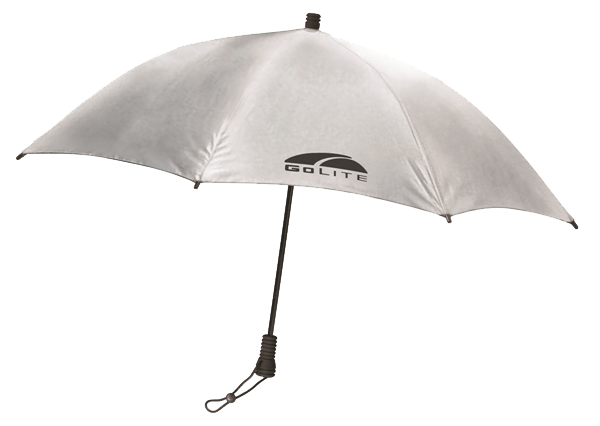 Portable shade
While this umbrella will keep you dry, the main thing it dispenses is portable shade. Unless you are deep in the woods, on most trails you blast along day after day under the sun, particularly high and desert places. You end up marching from shady patch to shady patch. What you really want, the serious trekkers realized, is to carry your own shade. This umbrella does that better than any other for a couple of reasons. It is very opaque; many lightweight and light-colored parasols actually let a lot of light through. Black umbrellas block more light, but turn it into heat which radiates downward. Either way your brain basically cooks. The Chrome Dome, on the other hand, is silvery light reflective on top, thus opaque, and non-reflective black underneath, so no light passes and you get to enjoy a deep cool shade. On some trails in the summer you'll be an object of envy from other hikers as you carry around what they are looking for. It's light, only 8.5 ounces, which is important since you hold it up a lot. It has a short shaft, which is easy to brace on your backpack, handsfree. High wind is an issue. But the great luxury of the Chrome Dome is that you can hike without a hat. Your hatless head is more free to sweat, catch the breeze, and without a hat I feel my head is more out in the world.
11/30/15
(GoLite Chrome Dome is no longer in production. The Swing Trek Liteflex Umbrella is a highly-rated alternative on Amazon, and a prototype to the GoLite Chrome Dome. — editors)
REVIEWED ON: 27 November 2015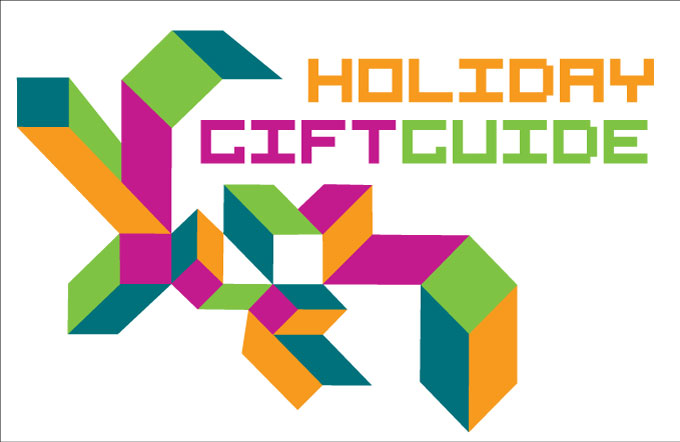 Favorite gift ideas from the founder of Cool Tools
In the weeks leading up to the holidays, we'll be presenting a series of gift suggestions selected from the pages of Cool Tools: A Catalog of Possibilities (which itself makes a great gift), and from the website. This week: Kevin's picks.
---

"When saving ounces, the Leatherman Squirt ($28) is the lightest multi-tool kit to carry. It's got your knife, pliers, wire cutter, scissors, file, and two screwdrivers in only 2 ounces (57 g)." – KK
---

"The Bison Designs Last Chance Belt ($23) does not have holes but can be tied off anywhere. Although originally designed for outdoor types this belt is simple and elegant. It also lets you tie off your lower half like a tourniquet so some judgment is required. I've used it for two years now and am very satisfied." – Edward G Iglesias
---

"I've been fiddling around with the Estes 4606 Proto X Nano R/C Quadcopter ($25) now for about 2 months, and it's been great fun! It actually introduced me into the world of remote control quadcopters, and has led to a brand new hobby and addiction." – Myron
---

"As you might imagine, the screws and clips in an iPhone are tiny. If one of drops to the floor, you will never find it again. I bought this iFixit Pro Magnetic Project Mat ($25) and it does a great job of keeping all the fasteners in place." – Mark Frauenfelder
---

"The pStyle ($8) is a plastic trough that allows girls to pee standing up without dropping their pants. Imagine not having to drop your pants to pee in the jungle, avoiding getting your butt bitten by insects in the process." – Margy Green
---

"This iFixit driver kit ($20) is just fantastic. It comes with a magnetized screw driver handle. The bits are very specific to opening up modern electronics: laptops, cellphones, and cameras routers. The bits are incredibly well tempered and they have all the weird star shapes that you need to get basically anything open." – Clive Thompson
---

"I keep coming back to the Olfa cutters because of the high quality and user-friendliness. I am especially happy with the ergonomic design of the Rotary Cutter ($15) – for its lock open/lock closed feature for the blade and for the fact that I can cut accurately while seated." – Linda Schiffer
---
Want more? Check out our 2014 Gift Guide and our 2103 Gift Guide!
11/27/15
REVIEWED ON: 26 November 2015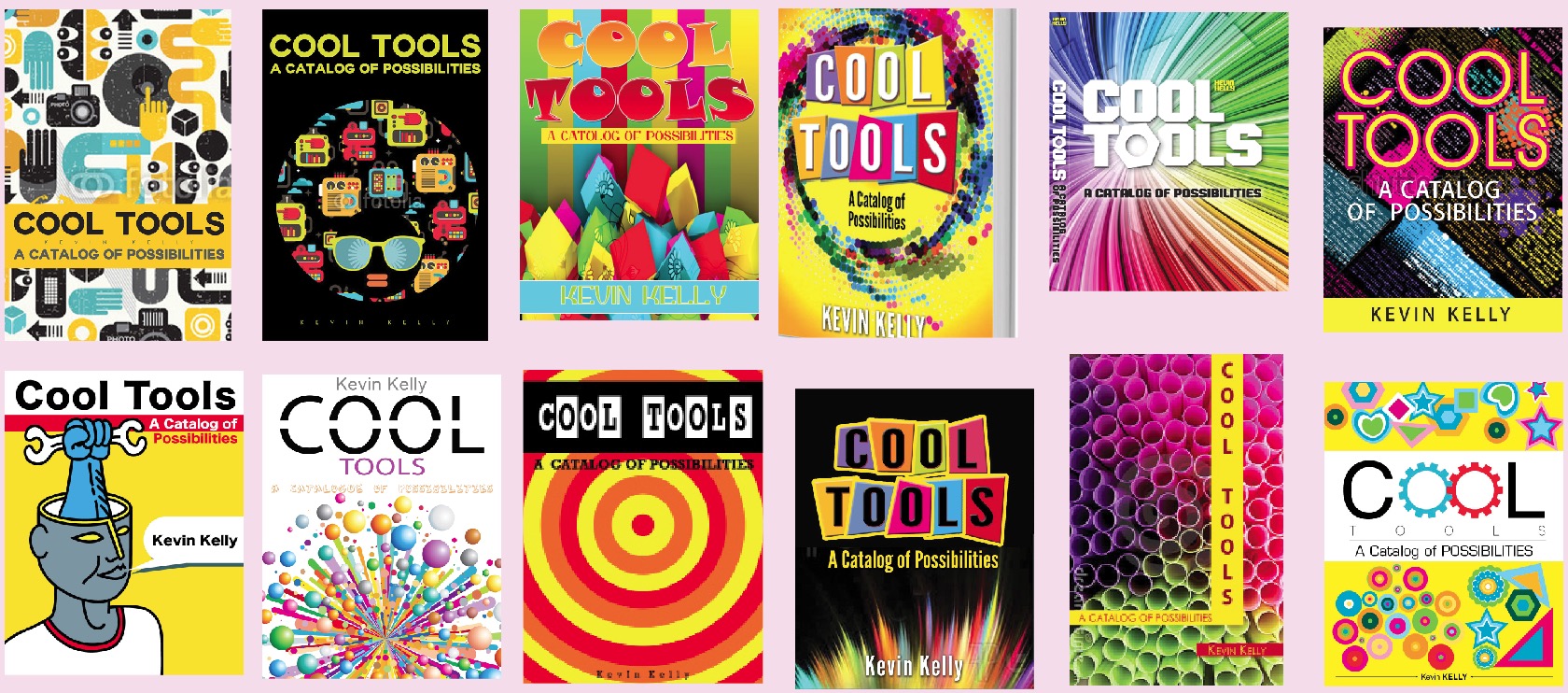 Crowdsourced design
99Designs is a clever design service for small jobs like a book cover, or company logo, biz cards, or website. You give them a design brief and announce how much you are willing to pay. Typical jobs offer $200 to $500. Then the design brief is broadcast to a crowd of designers. Those designers who want to try for the job will submit preliminary designs. If you are bidding $500 you'll get more submissions than if you bid $200. Some jobs will receive only a dozen entries, some will garner hundreds. You then choose the winning design and pay your bid. All along you can be directing and working with the designers. The more you are willing to pay, the more, and better, designers will submit. Besides 99Designs there is DesignCrowd, Crowdspring, and 48Hours, with no clear dominant company.
I used 99Designs to run a contest for the cover of Cool Tools. I wrote up a design brief — what I was looking for, style-wise, etc. — and offered $499 for the winner, if I found one I really liked. (If I did not, I would get a refund.) In just 4 days I received over 150 different designs! The quality and directions were all over the map — in a mostly good way. You can see 12 of the better, thrilling entries here. You have to admit the variety is awesome.
In the end, I used a cover that I designed myself, but for most projects the quality of the designs generated by 99Designs would have worked well.
And according to the experience of others, a chief advantage of this method is that you can identify a designer you like and begin to work with them on a steady more conventional relationship.
11/26/15
REVIEWED ON: 25 November 2015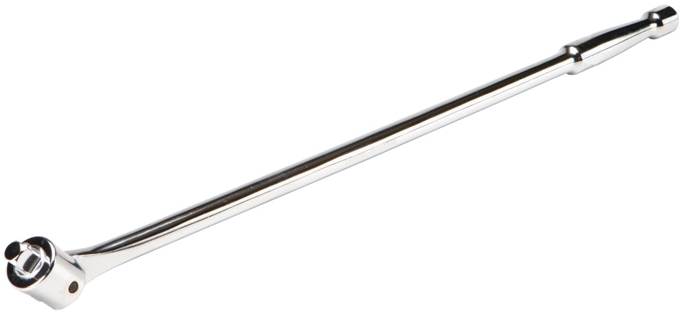 Gives you the extra leverage you need to unscrew lug nuts
I have kept a 25-inch Pittsburgh Professional breaker bar in all three of our vehicles for years. At $13 each, you can't really go wrong. Just attach a 19mm or 3/4″ socket (check your owner's manual for the lug nut size on your car's wheels).
It is superior to the standard tire tools included with your car, which are often too small to generate enough leverage. You lean on it a tad, and it will easily loosen the tightest of lug nuts on your wheels. You can also use it on tough fasteners in other applications as well.
11/25/15
ASK COOL TOOLS
Recent Questions
Answers Given
Answers Favorited

1

0

2

0

08/16/15

Home water purfication

What type of system is simple to install a home water purification system (with basic-to-medium plumbing skills)?  The most important …

2

0
See all the questions
What's in My Bag? 29 April 2015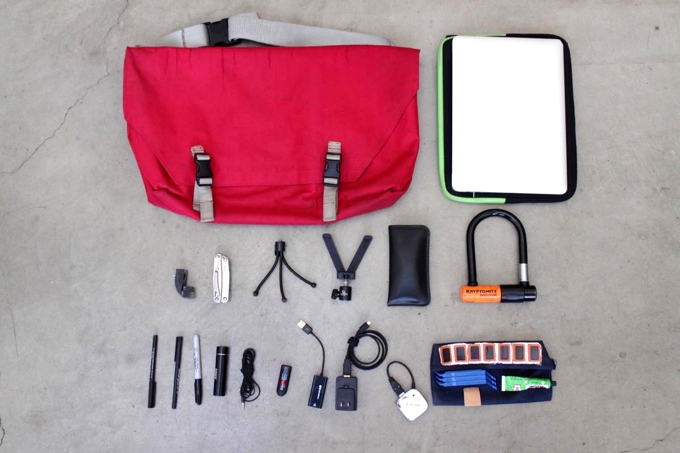 04/29/15
These are the items I deem necessary to have with me at all times
Announcements: 11/12/15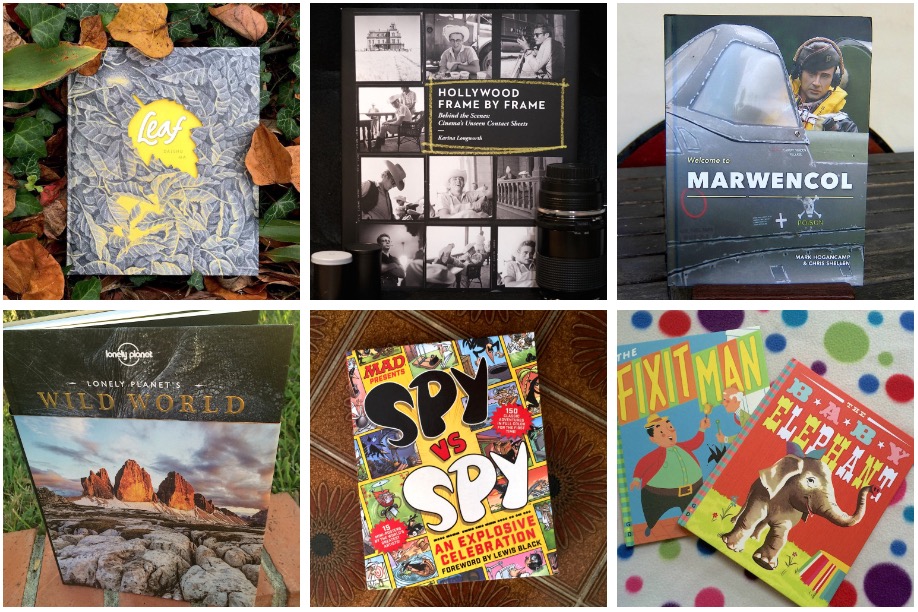 Calling all writers! Wink Books is looking for writers to review books. Reviewers also need to take some photos of the books they review. If you're interested, check out our site, and then email me (carla@boingboing.net) for more information. If you have writing experience please let me know.
About Cool Tools
Cool Tools is a web site which recommends the best/cheapest tools available. Tools are defined broadly as anything that can be useful. This includes hand tools, machines, books, software, gadgets, websites, maps, and even ideas. All reviews are positive raves written by real users. We don't bother with negative reviews because our intent is to only offer the best.
One new tool is posted each weekday. Cool Tools does NOT sell anything. The site provides prices and convenient sources for readers to purchase items.
When Amazon.com is listed as a source (which it often is because of its prices and convenience) Cool Tools receives a fractional fee from Amazon if items are purchased at Amazon on that visit. Cool Tools also earns revenue from Google ads, although we have no foreknowledge nor much control of which ads will appear.
We recently posted a short history of Cool Tools which included current stats as of April 2008. This explains both the genesis of this site, and the tools we use to operate it.