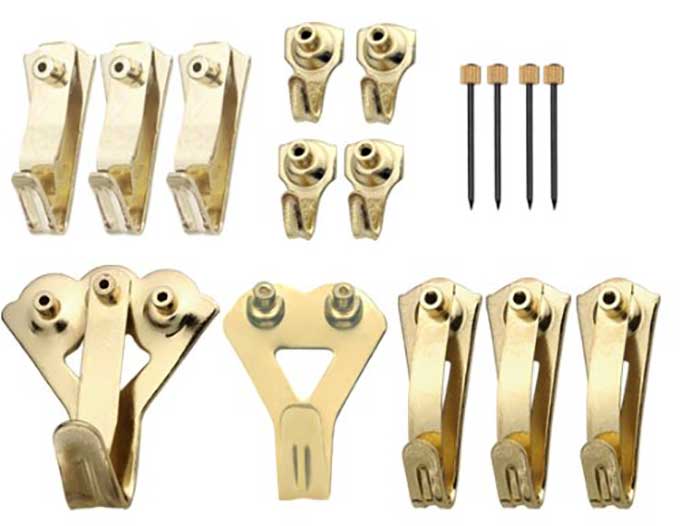 Securely hang your pictures
Ever wondered if that heavy mirror or framed picture you just hung on your wall is gonna stay there? If you should've used a bigger nail? Like most of us, our walls are all sheetrock/drywall. Yes, if we're lucky we can get a nail or something into a stud but most of what we hang on our walls won't need something that solid. We just need something better than barely good enough; sometimes we need something way better.
The Ook hangers (several versions hang more & more weight) are designed to work with weight, are easy to install, and are satisfyingly secure. And they can also be removed easily with minimal damage to the wall. The angled fitting on the hook for the separate steel nails is the trick — there's little chance for anything to wobble and loosen the holes, and the angle of the nail works with the weight of what's hung to keep it tight to the wall. We've been using them for years and find them completely reliable. Peace of mind.
03/30/17
OOK Tremor Hanger (17 hangers) $8