REVIEWED ON: 04 May 2016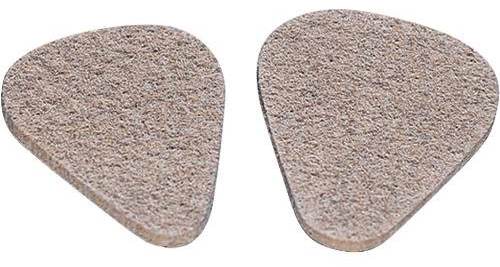 Pick made from high density wool and cotton material
I've been using these for more than 20 years as a semi-professional bass player.
They are great for ukulele players, but using them for bass allows me to play with a pick (which is easier than using my fingers) but the sound created is "smooth" like finger plucking.
It's superior to hard picks because of this "finger sound feel."
05/4/16
REVIEWED ON: 04 May 2016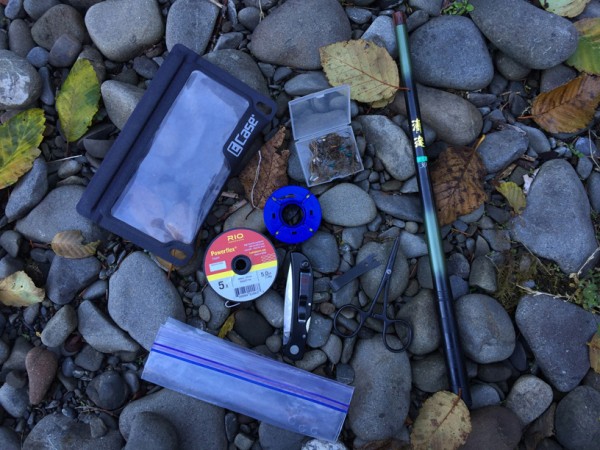 Best fishing gear for backcountry hiking trips
I like to fish an ultralight form of Tenkara on backcountry hiking trips. Traditional Tenkara fishing rods collapse to around 20 inches in length. This is a little too long to fit inside my backpack, so I prefer to use a Japanese "Keiryu" style rod which collapses to around 15 inches in length. These 15 inch rods easily fit inside my backpack. The rods I recommend are:
Daiwa Kiyose SF Series ($135)
Shimotsuke Kiyotaki ($80)
Como inexpensive rod ($5)
Besides the rod there are a few small items needed. TenkaraUSA made a great set of nippers and forceps, which are now discontinued. A similar set of off-brand nippers can be found here for $7, and forceps by Wright & McGill forceps for $12.
Moonlit Katana Tenkara Line ($20)
I prefer to fish with furled line instead of a level line. These lines from Moonlit are custom made for you. I especially like the tip ring connector which makes for a durable connection between the main line and tippet.
Meiho Tenkara Line Holder ($6)
Dead simple design, it just works. I prefer the 56mm version.
My fly box of choice is the extremely difficult to find Flexatop SB23195. This little box is perfect for my fishing style, and it costs only a few cents. I buy them by the dozen and hand them out to friends.
Al Mar Falcon Ultralight knife ($117)
A lovely fishing knife. When not in use, I keep this clipped into the chest pocket of my shirt to make sure it dries thoroughly as the blade does not resist rust well. This knife is slim and lightweight, large enough to cut up most fish I clean, but small enough to carry unnoticed all day. Around 80% of the action this knife sees is slicing veggies for lunch while fishing, the other 20% is cutting up fish. This is not an overbuilt knife, I would never think of cutting wood, opening a bottle, etc. with it.
E-Case eSeries 9 Case ($16)
I like to bring my phone with while fishing for topo maps (with Gaia GPS) and to snap photos. I usually don't use a case with my iPhone 6, so this super heavy duty zip closure case is a perfect place to temporarily put my phone while fishing to protect it when I inadvertently fall in the water. Made by a reputable brand, they make Platypus soft water bottles, Therm-a-rest mattresses, MSR outdoor gear.
ZipLoc freezer quart bag ($18, Pack of 3)
I keep my phone in the E-Case in one pocket, and everything else besides the rod goes in a ziploc in my pocket.
05/4/16
REVIEWED ON: 03 May 2016

Slicing and chopping kitchen knife
My mother has never asked me for anything the past thirty years. The moment that she saw my peasant chef knife…it became hers. I bought it 4 years ago to teach french knife techniques to students at church, and quickly found that it was far better than most knives on the market under $100.
I suspect that Rob Lee made this $36 knife as a love-letter to his mom. It's perfectly sized for a woman, and kicks the snot out of most non-custom chef knives on the market.
Blade steel: This is o1 steel. This pure steel gets sharp enough to shave translucent slices of tomato, but is tough enough to debone a duck. As a blade steel, o1 gets far sharper than most western stainless steels (victorinox, forschner, Furi, cutco, wustoff, etc) and far tougher than japanese steels (shun, global, etc).
Blade profile: This 6 3/4″ blade looks non-intimidating like a stubby santoku. However, this chef knife is based on a centuries old French chef knife. The blade is thinner than most German profile blades (Wustoff, Henkles), which allows it to cut easier. There is an adequate distal taper, meaning that the knife doesn't get wedged in place. There is a usable point, with a nice curve that allows the full length of the knife to be used.
Handle: The handle is nicely shaped pakka wood. While knives shouldn't be put through the dishwasher, this handle will likely be indestructible. It is also (like most things Lee Valley) very comfortable and handsomely made.
This knife shouldn't be special. However, I know of no other knife on the market that offers a decent blade, good profile, and comfortable handle.
05/3/16
REVIEWED ON: 02 May 2016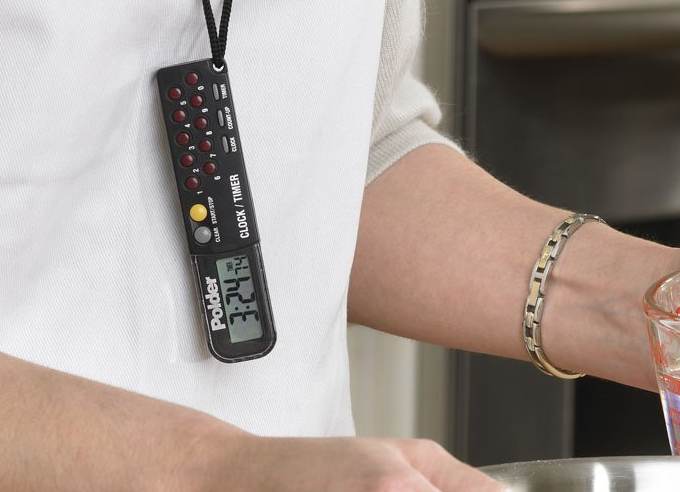 Versatile lanyard timer
I use timers a lot, in the kitchen, BBQ, watering the yard and drying clothes, reminding me when something is ready or finished.
I like the Polder timer. It has a lock switch that keeps you from accidentally changing the settings as you wear it around your neck and can be mounted magnetically.
Clock, stopwatch, count up to 24 hours, down to 10+ hours.
I especially like the overtime timer that tells me how many minutes I was late after the medium loud buzzer goes off, a great cooking help.
Now time is on my side.
05/2/16
Polder 898-95 Clock, Timer and Stopwatch ($14)
REVIEWED ON: 02 May 2016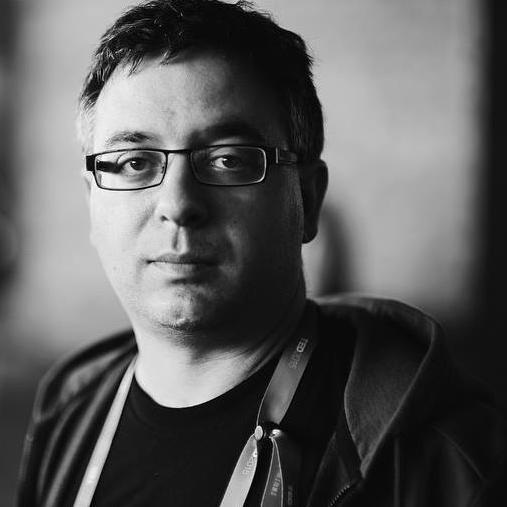 Cool Tools Show 052: Joshua Schachter
Joshua Schachter is the creator of the social bookmarking site, Delicious, the creator of GeoURL, and the co-creator of Memepool.
Subscribe to the Cool Tools Show on iTunes | RSS | Transcript | Download MP3 | See all the Cool Tools Show posts on a single page


Show notes: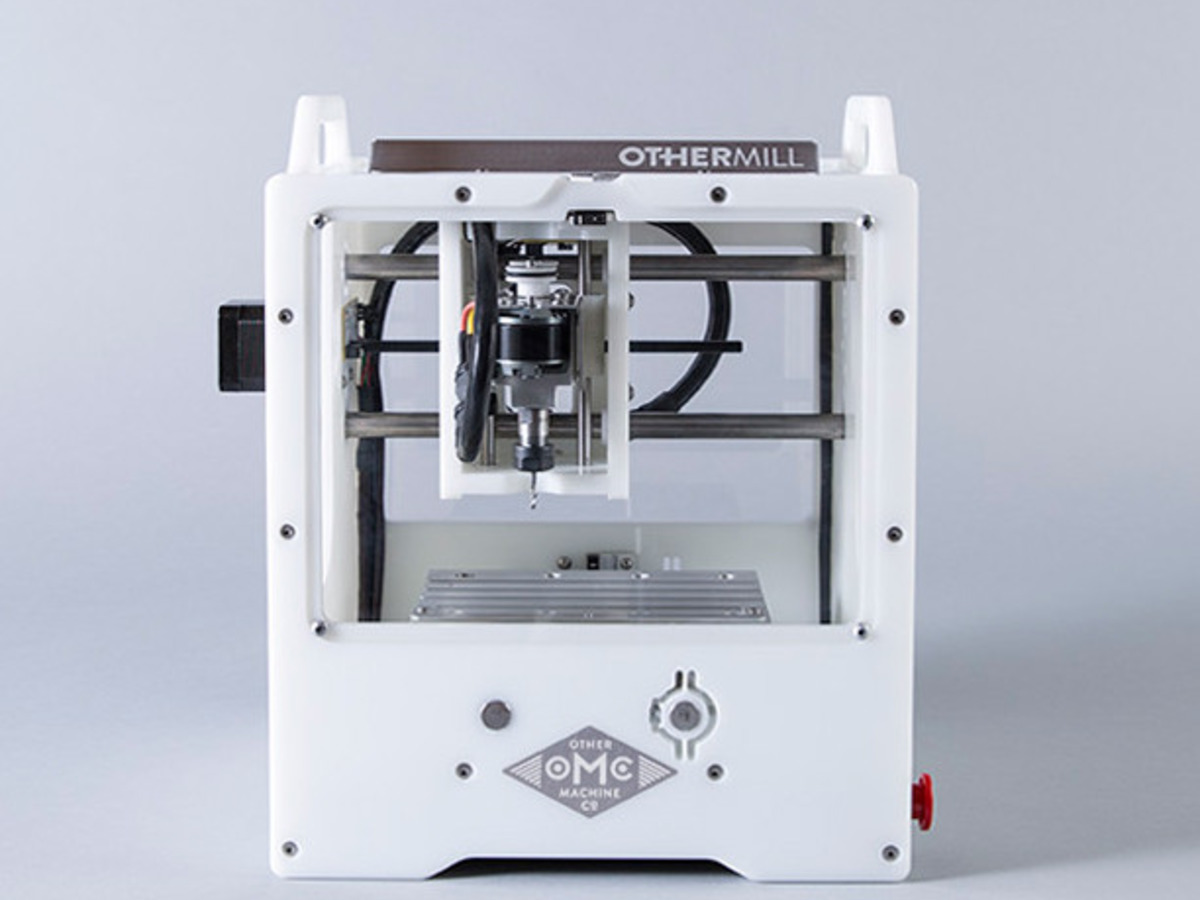 Othermill ($2,199)
"It's basically a 3-D remover. The examples it comes with are mostly targeted around designed PCB, PC boards, so it comes with copper-clad boards, and you etch away and drill through the places where circuits would, chips would go in, parts would go in, and be soldered to … It's not too expensive, it's easy to machine .. Other Machine has made software that's actually pretty good if you have 2-D shapes you want to cut out of materials, it can go directly from SVG to machine, and when I'm in a hurry I often do that. It's a tiny CNC machine, but it is a real CNC machine, so it's not dumbed-down in any particular way.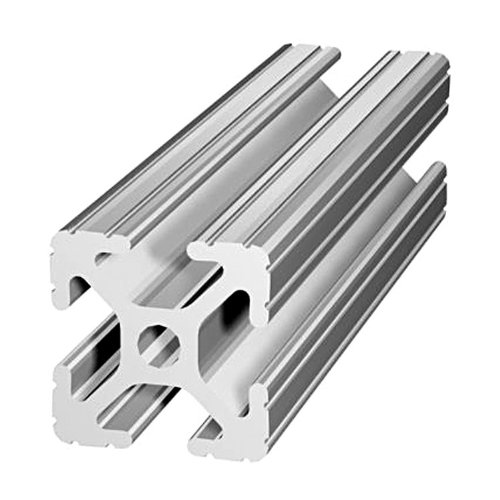 Extruded aluminum rail, 80-20 (price varies)
"80-20 is a series of rail used for industrial and scientific use. It's pretty inexpensive. You can get pieces of it on Amazon. Basically, they're long slots of aluminum with a channel in them so that you can easily bolt, unbolt, rearrange the parts. The nice thing about aluminum is you can actually cut it on woodworking tools. .. [and] it's not irreplaceably expensive, so you don't feel too bad when you mess with it, change it up a bit."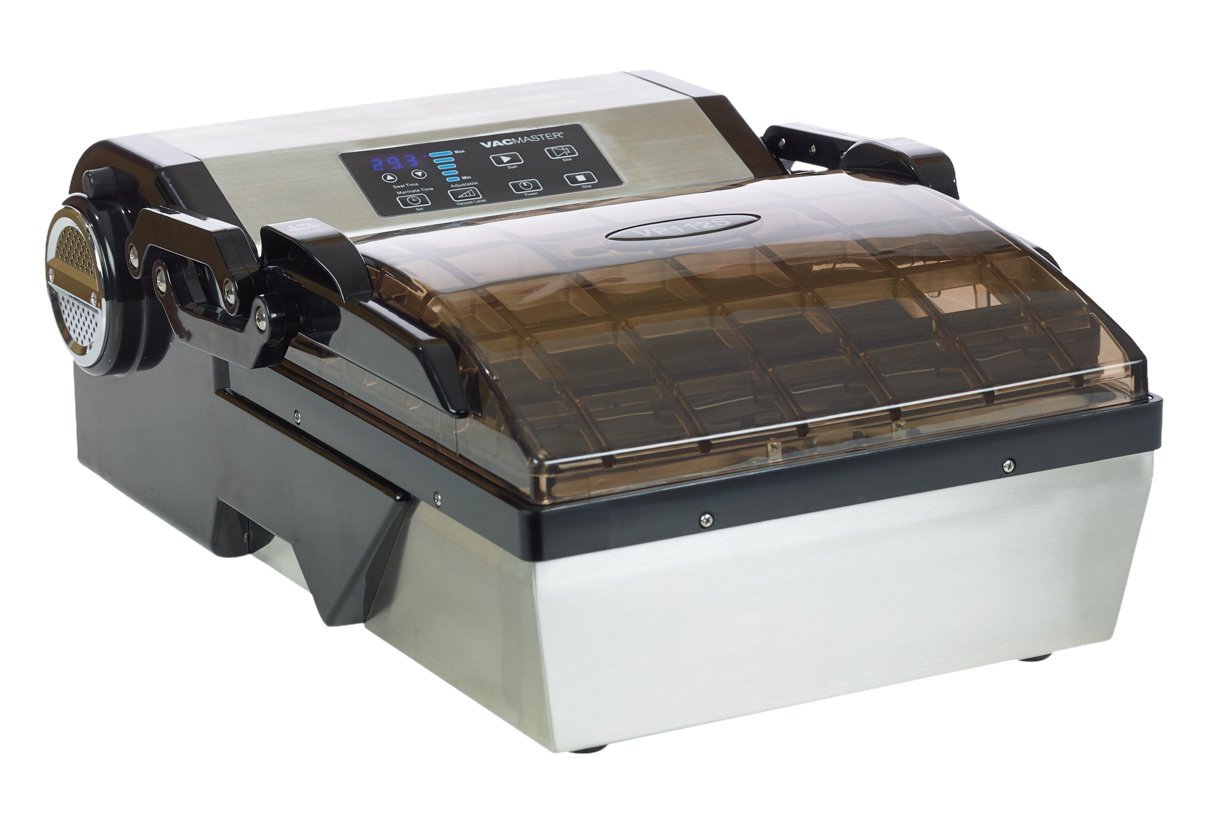 VacMaster VP122 ($690)
"A vacuum chamber sealer is often used for sous vide in professional kitchens. … [It] drops the pressure [down] in a chamber with the bag of food … seals the bag, and then returns the pressure. It basically seals it in a vacuum. …The vacuum is powerful enough that when you put fruit or vegetables in there, the vegetable cells contain a tiny pocket of air called a vacuole, and the vacuum sealer will burst the vacuole, so for some things like watermelon or some fruits it will change texture entirely. You can also put liquid in there which will get pulled into the cells when the vacuum releases. You can make pickles in a few minutes. You can infuse pickles with vinegar or with brine. You can also infuse fruits with alcohol, that kind of stuff. One of the things I like doing is infusing tomatoes with balsamic vinegar, so the vinegar goes inside the tomatoes."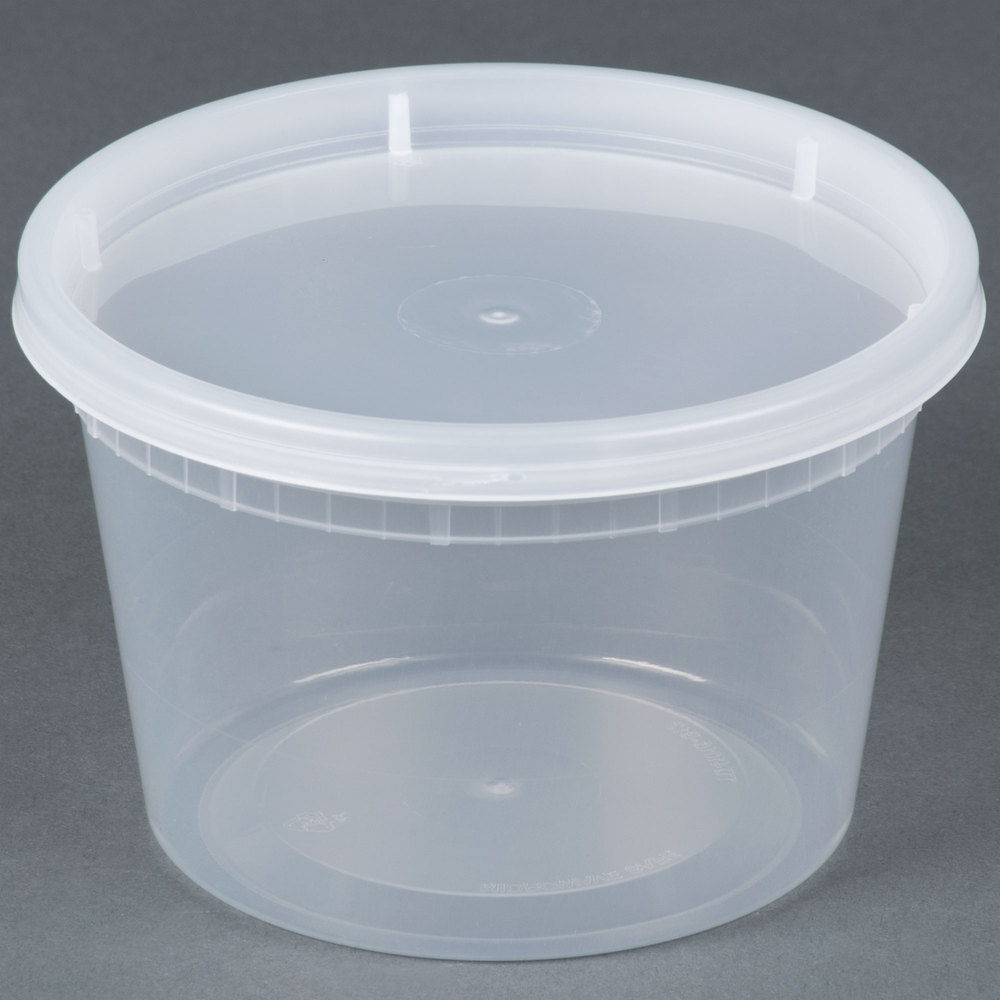 Deli Cups ($12)
"Deli cups are these little polypropylene little containers that, when you get Chinese food and the soup comes in one it's got a little top. They're super cheap. I think it's like $50 for 200 on Amazon, cheaper if you shop around, but I use if for a ton of things. When I take stuff apart, I use it to sort the parts, the screws, the little bits that come off of things. I've heard people say they use muffin tins to organize parts for when they take stuff apart. I use deli cups instead, because you can seal them, put them away, etc. I use them as parts bins for new parts when I'm building stuff. I use them for mixing chemicals quite a bit because the polyethylene or polypropylene does not react to much, so it's a great thing to mix stuff in."


Other links:
MeshCAM, CNC Software for Non-Machinists
05/2/16
REVIEWED ON: 29 April 2016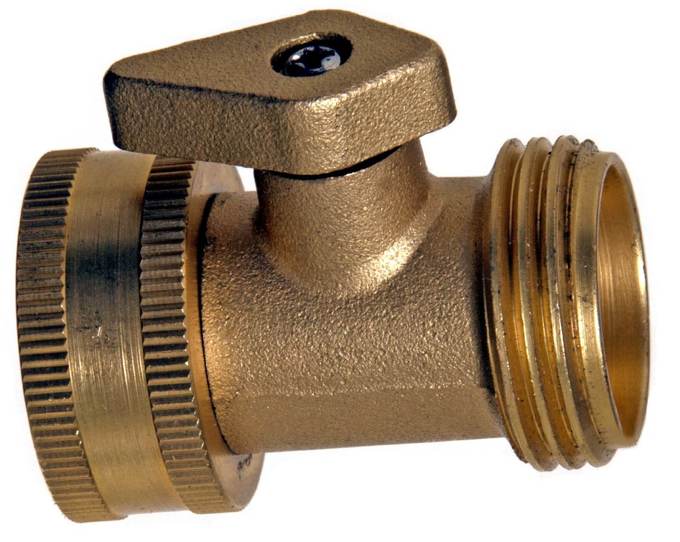 Control garden hose flow from the end you are holding
Best hose shut off for the buck, period. Solid brass except for the nylon value core and not as bulky as the Dramm at more less than half the price (a solid product BTW but expensive and the turn stem gets hung up on stuff all the time). Some of the other "brass" shut offs have plastic turn stems and they are the achilles heel, the kiss of death, the weak link, if you will.
I've used these consistently for the last 8 years or so.
04/29/16
Brass Garden Hose Shut Off ($8)
What's in My Bag? 04 May 2016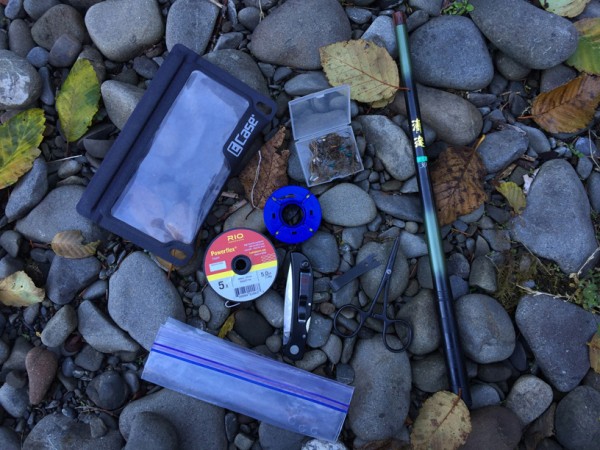 05/4/16
Best fishing gear for backcountry hiking trips
Announcements: 04/27/16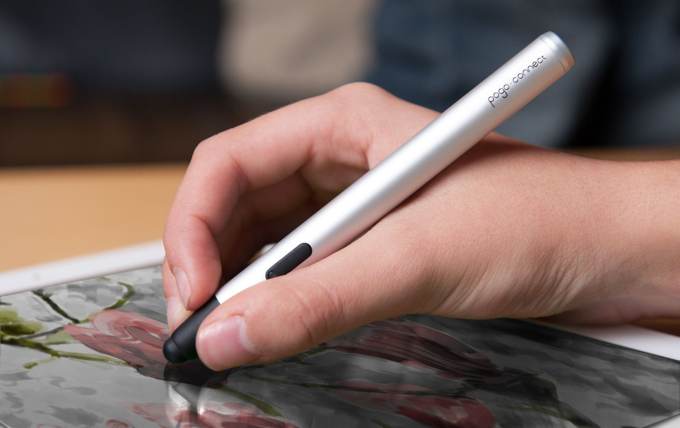 In 2013 Robyn Miller, the co-creator of the fantastic computer game Myst, reviewed the Pogo Connect iPad stylus, declaring it an "awesome tool." At the time of the review, there weren't many pressure-sensitive Bluetooth styluses available. Today there are many other options, and they are probably more awesome (and if you would like to review one for Cool Tools, please do!). When the Robyn reviewed the Pogo, it was $66. Amazon has it priced to clear out the inventory at $8.95. At that price, it might be worth a try!
About Cool Tools
Cool Tools is a web site which recommends the best/cheapest tools available. Tools are defined broadly as anything that can be useful. This includes hand tools, machines, books, software, gadgets, websites, maps, and even ideas. All reviews are positive raves written by real users. We don't bother with negative reviews because our intent is to only offer the best.
One new tool is posted each weekday. Cool Tools does NOT sell anything. The site provides prices and convenient sources for readers to purchase items.
When Amazon.com is listed as a source (which it often is because of its prices and convenience) Cool Tools receives a fractional fee from Amazon if items are purchased at Amazon on that visit. Cool Tools also earns revenue from Google ads, although we have no foreknowledge nor much control of which ads will appear.
We recently posted a short history of Cool Tools which included current stats as of April 2008. This explains both the genesis of this site, and the tools we use to operate it.