Computers
1TB Ultra Portable External Hard Drive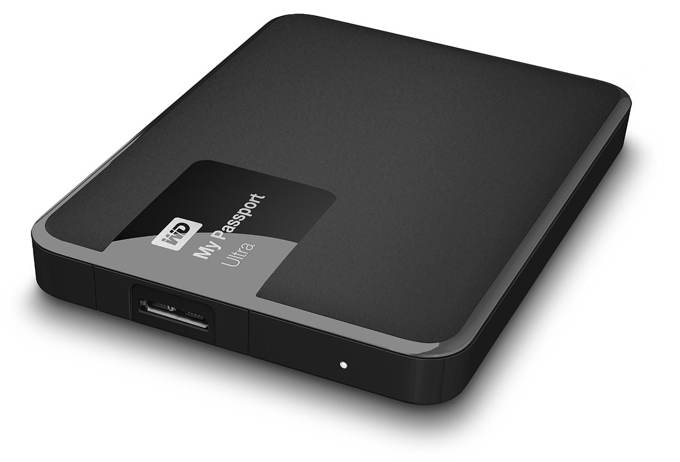 Portable backup drive
I've been using these Western Digital 1TB drives for years. They connect to a computer through a single USB cable, which handles power and data. They weigh about five-and-a-half ounces, which is less than my iPhone 6 Plus. They are small enough (4.3 x 3.2 x 0.6 inches) to carry in a travel bag without even knowing they are there.
I use a Mac utility called SuperDuper to make a bootable clone of my desktop hard drive, and sometimes take it with me when I travel (not often, because it would be bad to lose it and expose all my information to whoever found it). I have three other My Passport 1TB drives. One of them is called "media" and it stores my photos, videos, and music. I keep it on my desktop. The other is called "backup media," and it's connected in another part of my house through the USB port on a Wi-Fi range extender. It gets backed up every night via SuperDuper. And then I have a drive called "Time Machine" which is an Apple Time Machine backup of the files on my desktop computer's hard drive. (I also have a personal cloud storage device and offsite backup – call me paranoid, but I like knowing my files won't go into a black hole.)
When I upgrade to a new computer, it's easy to plug in the backup drive, boot from it, then use SuperDuper to clone the internal drive.
09/22/16
WD 1TB Black My Passport Ultra Portable External Hard Drive - USB 3.0 ($60)