8 things on my holiday wishlist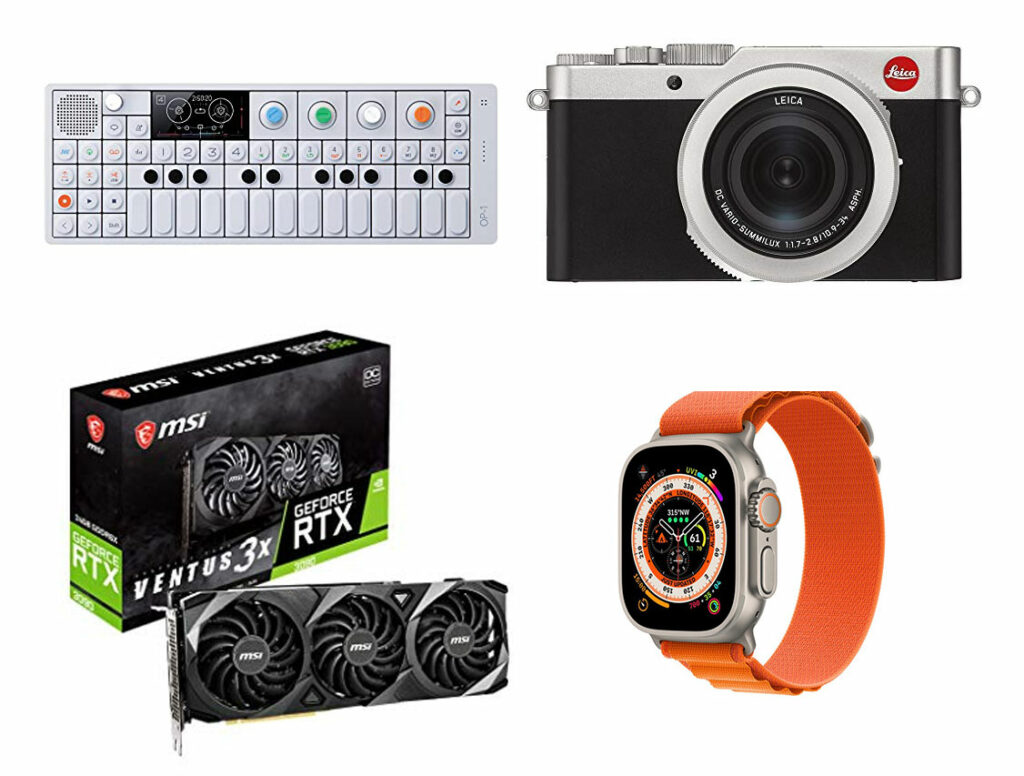 This year we are doing something different for our holiday gift lists. Instead of carefully selecting some of the best tools and gifts that we own and can personally recommend, this time we are carefully listing things we don't have but would like to get. This is a wish list. We've searched for uncommon gifts that seem wonderful, although contrary to the usual policy of this site, we don't actually have any personal experience with the items on this list. If you do, leave some comments. — Editors
---
Here's what Mark Frauenfelder would like for the holidays.
OP-1 Synthesizer by Teenage Engineering
I've been dreaming about this $1300 synthesizer (top left) ever since it came out about seven years ago. It's tiny, but feature-packed (synth, drums, recording, mixer, EQ, effects). One person I know has written entire movie scores with it. Watch this demo on YouTube.
Leica D-LUX 7 4K Compact Camera
My iPhone 12 Mini is my camera, but if I had $1400 to spare, I'd buy the Leica D-LUX 7 (top right). I don't know enough about photography to explain what makes it a great camera. I just like the way it looks, and I like the photos my professional photographer friends take with it.
RTX 3090 Graphics Card
I'm fascinated by AI art generators like MidJourney and Stable Diffusion. I would like to be able to run Stable Diffusion locally on my computer, but that requires a graphics card to do the heavy number crunching required. The RTX 3090 (bottom left) at about $1,500, would be great. For now, I'll just keep using Google Colab credits and rely on cloud computing.
Apple Watch Ultra
I have a perfectly good Apple Watch Series 3, but since this is a wish list, I might as well add the $800 Apple Watch Ultra (bottom right) It has an appealingly chunky design, a larger display, and a much longer battery life than the one I own.
12/3/22