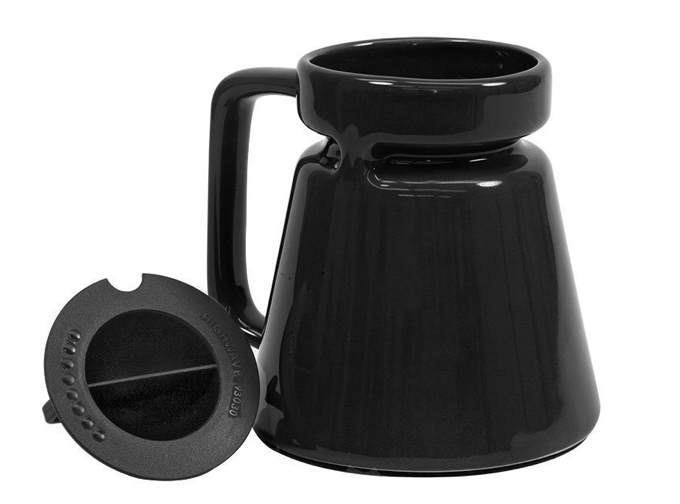 Travel mug with a non-slip wide base bottom
If you're a daily cupper like myself and happen to drive an older car that lacks a center console with cup holders, or if you drive a vehicle with a bench seat, then the Highwave Hotjo 18oz cup may be the last coffee cup you will ever need.
I have personally owned and enjoyed the Hotjo mug as my daily coffee carrier for over 15 years. This mug features a wide base with a non-stick rubber base for grip, which reduces accidental spills on your carpet or car seat. You can set this mug on your passenger seat with no fear. I also teach and this mug sits at the 11 degree slant of my podium with no slippage, allowing me to savor and sip my coffee through my morning.
The Removable plastic BPA-free lid allows you to sip and reduce splashes and spills. It's microwave- and dishwasher-safe, with an easy-to-grab handle. I have used the same cup for years with no staining and the non-slip pad has proved tough over time. A great travel mug for those who dislike stainless steel for coffee.
07/11/16
Highwave Hotjo Coffee Cup ($15)