Health
Autoseal Vacuum Insulated Stainless Steel Travel Mug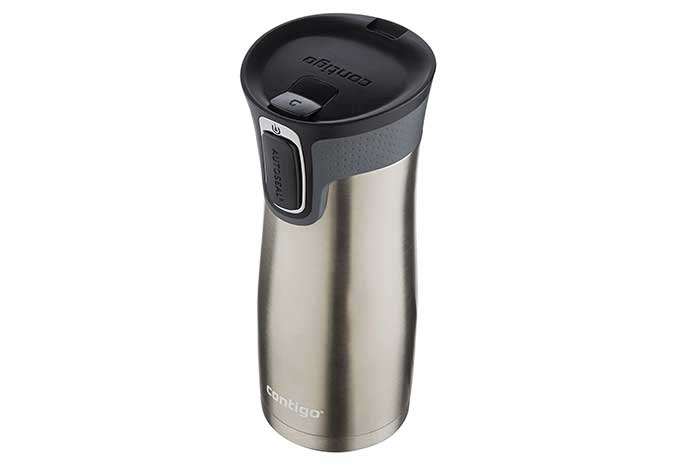 Drinks stay hot up to 5 hours and cold up to 12 hours
When I had kids, my need for caffeine rose. At the same time, I was concerned about drinking coffee around my kids – spilling on them, or them tipping over my cup. So I basically went looking for a sippy cup for grown-ups. I landed on the Contigo mug. And it worked wonderfully.
The autoseal lid means a button has to be pressed while drinking, which greatly inhibits the opportunity for Hot Coffee On Child. What I hadn't expected was how much it increased my enjoyment of my coffee. I've always loved that first scalding hot sip of coffee, and now I get that most of the way down my drink. It also means it's still drinkable two hours later when I get to finish it. (Again, kids.)
A couple of recommendations
* Buy the silver one. I'd love a different colour, but only the silver one is dishwasher safe (the colour comes off, apparently) and life is too short to handwash.
* Get the one with the "Easy-Clean Lid", an upgrade from the previously recommended version. It pops open the mechanics of the lid to enable a better clean. My cup usually sits in a hot car in the sun all day, with latte dregs in the bottom, but I've never had a problem with odor retention after the dishwasher adventure.
* Once you're in the Contigo church, buy a couple of extra to match your dishwasher schedule. I have three, because we run the dishwasher every two or three days. Life. Short. Handwash.
08/12/21
Contigo AUTOSEAL West Loop Vacuum Insulated Stainless Steel Travel Mug with Easy-Clean Lid, 16oz