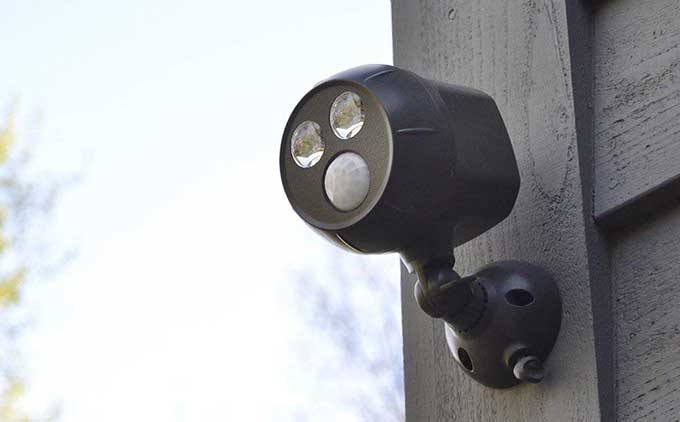 Motion-activated spotlight
We live on a country road near the Mendocino coast. The walk from where we park our cars to our house is a pathway about 100 feet long. It gets quite dark there at night and now and then the power goes off, which makes it hard to see the path and even the house. We solved the problem with these battery-powered motion-sensor lights ($16). They are sensitive, bright and easy to install.
They are fairly efficient, though of course if there is much movement around them they will go off more frequently. They come as single units or in packs of three and four. My only complaint with them is that their waterproof ability varies per unit. Sometimes water gets in and makes them stop working until you open them up and dry them out. Sometimes it stays dry. It just has a thin O ring for a sealer.
Now they have a more waterproof version, the MB390 300-Lumen Weatherproof Wireless Battery Powered LED Ultra Bright Spotlight with Motion Sensor ($28), that also has twice the lumens. And they now make a dual swivel-light 500-lumen version ($32).
We have not yet tried the waterproof version, but will next time we have call to buy more.
02/21/19
Mr Beams MB360 300-Lumen Weatherproof Battery Powered LED Spotlight with Motion Sensor ($16)