Tips
Book Freak #43: How to Stop Worrying and Start Living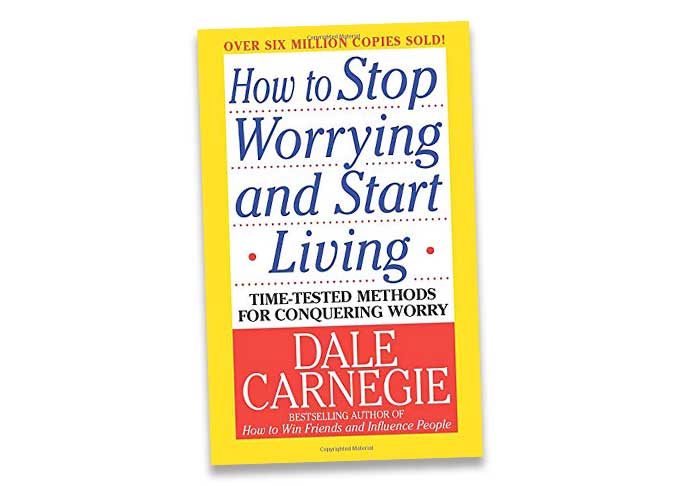 Short pieces of advice from books
Book Freak is a weekly newsletter with short pieces of advice from books. Subscribe here.
Self-improvement expert Dale Carnegie (1888-1955) is most famous as the author of his 1936 bestseller, How to Win Friends and Influence People. In this issue of Book Freak, four pieces of advice from his 1948 book, How to Stop Worrying and Start Living.
Prepare for the future by doing your best today
"The best possible way to prepare for tomorrow is to concentrate with all your intelligence, all your enthusiasm, on doing today's work superbly today. That is the only possible way you can prepare for the future."
Please yourself by pleasing others
"A good deed," said the prophet Mohammed, "is one that brings a smile of joy to the face of another." Why will doing a good deed every day produce such astounding efforts on the doer? Because trying to please others will cause us to stop thinking of ourselves: the very thing that produces worry and fear and melancholia."
Be your own harshest critic
"Let's find and remedy all our weaknesses before our enemies get a chance to say a word. When Charles Darwin completed the manuscript of his immortal book The Origin Of Species he realized that the publication of his revolutionary concept of creation would rock the intellectual and religious worlds. So he became his own critic and spent another 15 years checking his data, challenging his reasoning, and criticizing his conclusions."
Don't worry about what others think of you, because they don't care about you
"People are not thinking about you and me or caring what is said about us. They are thinking about themselves—before breakfast, after breakfast, and right on until ten minutes past midnight. They would be a thousand times more concerned about a slight headache of their own than they would about the news of your death or mine."
Book Freak is one of our five newsletters from Cool Tools Lab (our other four are the Cool Tools Newsletter, Recomendo, Gareth's Tips, Tools, and Shop Tales, and What's in my bag?).
06/9/20