Tips
Book Freak #32: How to Achieve Optimal Experiences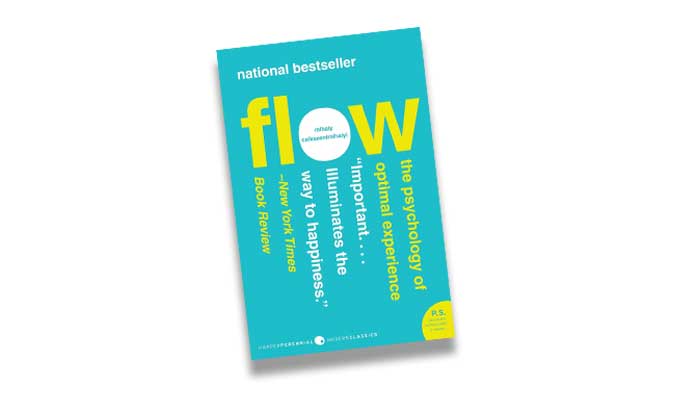 How to achieve optimal experiences
Book Freak is a weekly newsletter with cognitive tools you can use to improve the quality of your life.
Mihaly Csikszentmihalyi's 1990 book, Flow, describes the mental state we experience when deeply engaged in an activity that is in the sweet spot between being impossibly hard and mind-numbingly easy. Here are four pieces of advice from the book to help you recognize and achieve a flow state.
How to recognize a flow experience
"When people reflect on how it feels when their experience is most positive, they mention at least one, and often all, of the following. First, the experience usually occurs when we confront tasks we have a chance of completing. Second, we must be able to concentrate on what we are doing. Third and fourth, the concentration is usually possible because the task undertaken has clear goals and provides immediate feedback. Fifth, one acts with a deep but effortless involvement that removes from awareness the worries and frustrations of everyday life. Sixth, enjoyable experiences allow people to exercise a sense of control over their actions. Seventh, concern for the self disappears, yet paradoxically the sense of self emerges stronger after the flow experience is over. Finally, the sense of the duration of time is altered; hours pass by in minutes, and minutes can stretch out to seem like hours. The combination of all these elements causes a sense of deep enjoyment that is so rewarding people feel that expending a great deal of energy is worthwhile simply to be able to feel it."
Don't depend on others to reward you, learn how to reward yourself
"To overcome the anxieties and depressions of contemporary life, individuals must become independent of the social environment to the degree that they no longer respond exclusively in terms of its rewards and punishments. To achieve such autonomy, a person has to learn to provide rewards to herself. She has to develop the ability to find enjoyment and purpose regardless of external circumstances."
Seek challenges that will stretch your limits
"Contrary to what we usually believe, moments like these, the best moments in our lives, are not the passive, receptive, relaxing times — although such experiences can also be enjoyable, if we have worked hard to attain them. The best moments usually occur when a person's body or mind is stretched to its limits in a voluntary effort to accomplish something difficult and worthwhile. Optimal experience is thus something that we make happen. For a child, it could be placing with trembling fingers the last block on a tower she has built, higher than any she has built so far; for a swimmer, it could be trying to beat his own record; for a violinist, mastering an intricate musical passage. For each person there are thousands of opportunities, challenges to expand ourselves."
Drop out of the society of the spectacle
"The tremendous leisure industry that has arisen in the last few generations has been designed to help fill free time with enjoyable experiences. Nevertheless, instead of using our physical and mental resources to experience flow, most of us spend many hours each week watching celebrated athletes playing in enormous stadiums. Instead of making music, we listen to platinum records cut by millionaire musicians. Instead of making art, we go to admire paintings that brought in the highest bids at the latest auction. We do not run risks acting on our beliefs, but occupy hours each day watching actors who pretend to have adventures, engaged in mock-meaningful action."
Book Freak is one of four newsletters from Cool Tools Lab (our other three are the Cool Tools Newsletter, Recomendo, and What's in my bag?).
12/24/19