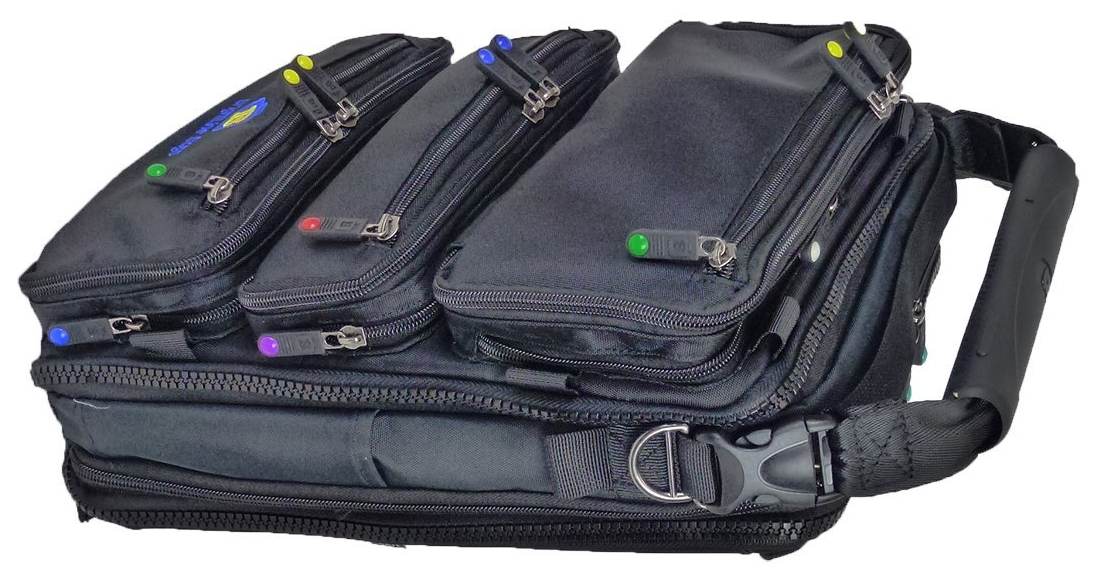 Modular luggage with multiple configurations
Brightline bags are designed for pilots, and designed to be flexible in a way that no other bag can match. My bag of choice is the B2 Compute, as it fits my 13″ MacBook perfectly, as well as every cable, charger, and accessory that I use for business travel. Zippered pockets abound and there is a place for everything. I have never seen a bag with so many well thought out locations to store all of our modern conveniences.
The B2 has a unique mounting scheme that allows handles to be arranged both vertically and horizontally, and to be easily replaced should they break. The bag shows up as a kit that you assemble, or in my case, by my 10 year old son, as it feels like a lego system when you zipper the three sections into one bag. I often remove the center section and end up with the slimmest, most functional bag I have ever used.
06/14/16
Brightline B2 Compute Pilot Bag ($129)