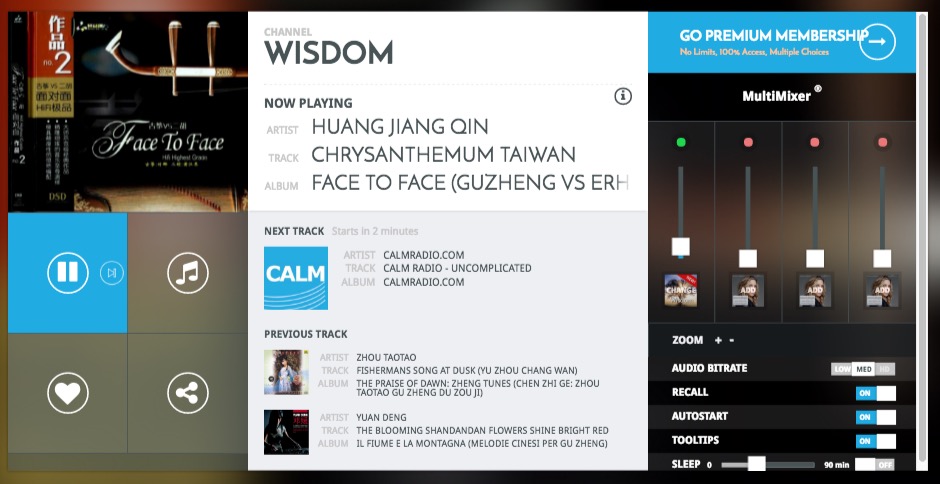 Relaxing background music
I'm now entering my second year as a paying subscriber to this service, and it's become the sound that plays almost 24/7 on my household Sonos system. Calm Radio offers free listening with fairly non-intrusive advertising, so I tried it for free for at least three moths before deciding that the C$69 annual fee was well worth it. Calm Radio offers many many channels and categories for listening, from 'atmospheres' which is just nature sounds or abstract ( including a channel just for tinnitus sufferers), to classical, to world music, to meditational, to pop music and more. I couldn't explore them all!
I find that the Relaxation channels are perfect for ambient music while I work, and the Sleep channel has been a godsend for insomnia. Can also vouch for their support – I had a few challenges with the Sonos hookup originally, and received support within 2 hours of my email. From the site founder. On a Sunday.
11/1/16