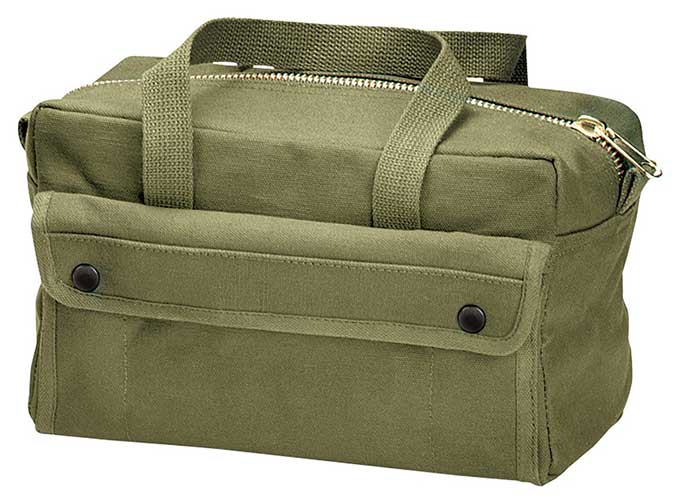 Gear bag for tools and more
I enlisted in the U.S. Air Force in the '70s; I maintained weather equipment which included electronics and light mechanical work, both inside and outside around the runways.
When I first arrived they issued me this odd green canvas bag as a tool bag. I was initially very skeptical but learned to really like it and was very sorry to return it when I left for civilian life four years later.
Compared to my Sears/Craftman steel tool boxes, the bags were easier to carry and didn't scrape or dent things when I put them down or bumped them into something. Also not being rigid allowed them to squish down when not full, so the usually took much less space.
I was very pleased to find similar bags in a tool catalog about 10-15 years ago. Now I have several of the smaller green canvas ones, and one larger black one, purchased from different sources. The ones I like best are very stiff when new due to the heavy canvas used. They loosen up and are very tough. The heavy brass zipper closure works very well.
04/13/17
Rothco G.I. Type Mechanics Tool Bags ($15)