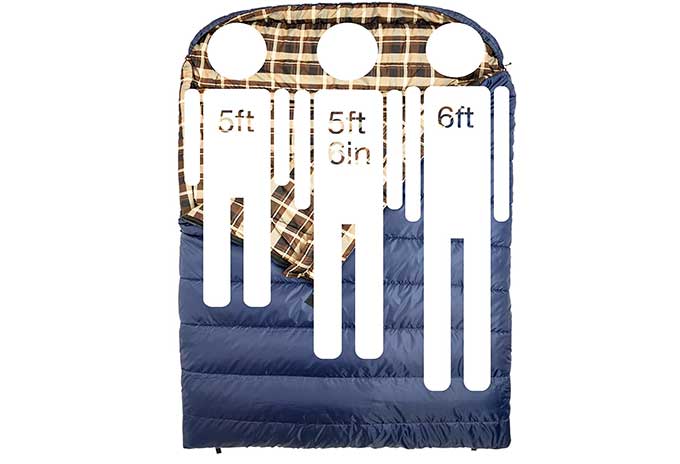 Sleeping bag for couples
This recent summer we decided to try car camping a few times. For some reason I feel that camping is an important part of childhood, I have no idea why. Sleeping on the ground is my least favorite activity. Car camping means limited cargo space as well. I tried to find the best sleeping solution for our family of 3 that could be carried in our trunk. After scouring the web for the largest sleeping bag I could possibly find, we settled on this Teton Sports Mammoth double sleeping bag. This seemed to have the largest dimensions at 94×62 inches. This bag allowed us and our 4 year old enough space to sleep in relative (it is camping) comfort.
It was also the more affordable option, with other large bags costing almost twice the price. We camped near the ocean where the temperature dipped and got misty in the morning and we were quite cozy. The bag is rated to 20 degrees, and the bottom unzips, which is important for me since my feet get hot in a bag like this and I need some air now and then.
Bag has a head rest sewn in and the zippers seem quite stout. I also appreciated the compression bag provided for storage. The straps can be loosened to stuff your sleeping bag inside (always a wrestling match, and this makes it a bit easier) and then you can tighten the straps afterwards to compress it. A very comfortable bag for a good price, and it's enormous!
09/28/17
Teton Sports Mammoth Double Sleeping Bag ($120)