Family
Drinkwell Original Pet Fountain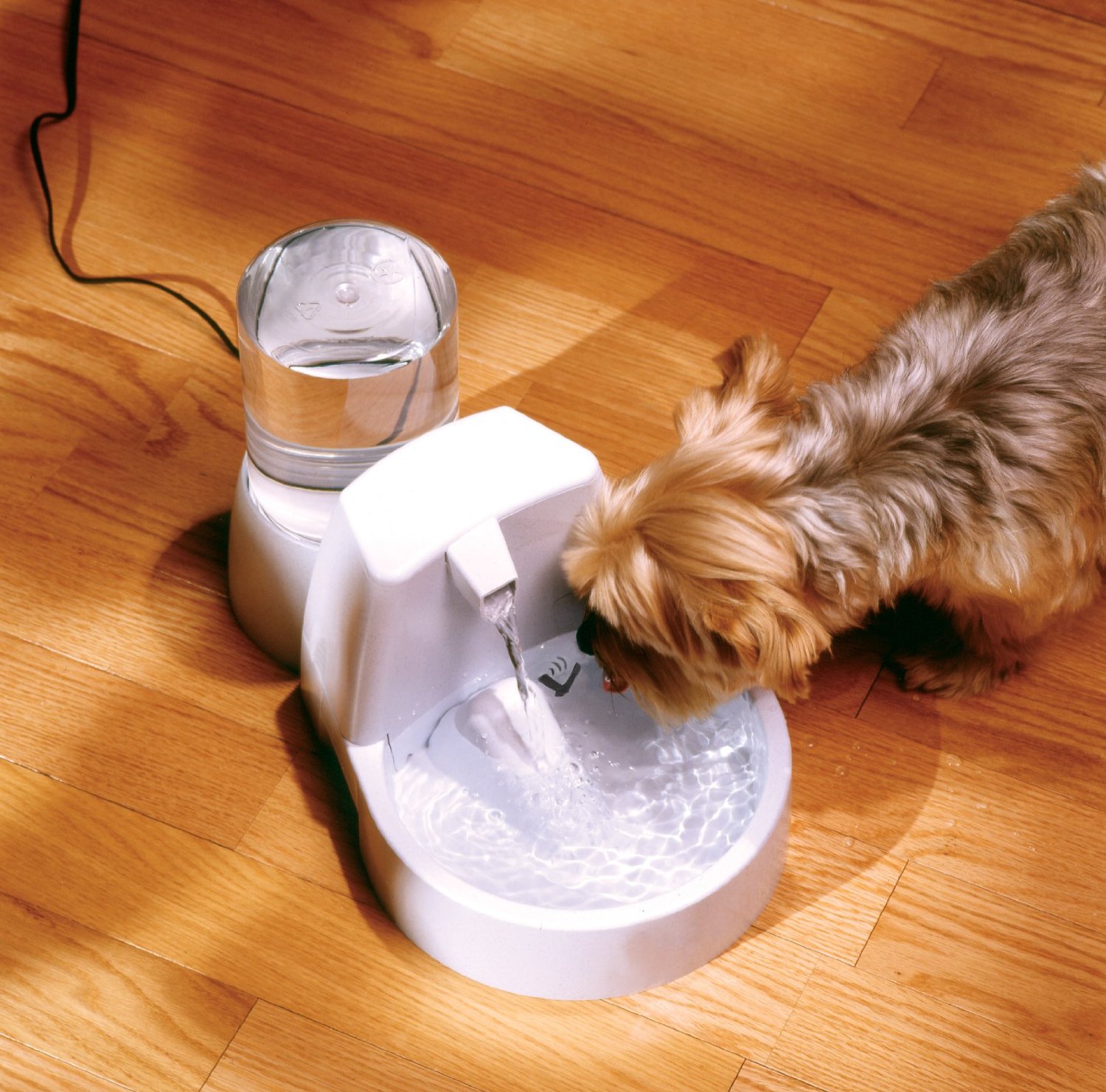 Provides constant stream of water that encourages your pets to drink more
My cats have enjoyed two Drinkwell fountains for over a decade. They really do drink more, and encouraging your cats to drink is one of the most important things that you can do to ensure long-term health.
Cats prefer to drink moving water, hence the fascination with faucets and toilets. It's a good instinct. If you're out in the boonies, drink from a moving stream, not a stagnant puddle. A fountain will keep them out of the sink, and well-hydrated.
Some cats will hang out at the fountain, like humans at a water cooler. Just remember that it may take a while for your cat to get used to it. One of my cats, Bugsy, pretended it wasn't there for two full weeks before becoming a regular and frequent user. If it's in a quite location, it may take a while for you to get used to it. It's a pleasant sound, but I thought that I had left a faucet running at first.
Many cats will wash their paws in the bowl, or play with the spouting water. The fountain has a filter that will remove hair and other debris. These are easily replaceable and cheap. These filters do not purify the water. If your tap water isn't healthy to drink, you should give your pets whatever water you drink, bottled or filtered.
There are other brands of pet fountains, but I have had one of my Drinkwells since 1998 and it is still working fine. I've been able to get replacement parts cheaply and easily when needed.
There are many different designs available now. You can browse their website. The large capacity reservoir is a convenience. If I were buying a new one, I'd get a model with a stainless steel bowl; stains can be hard to get out of the plastic. Larger models suitable for dogs are available.
12/8/15