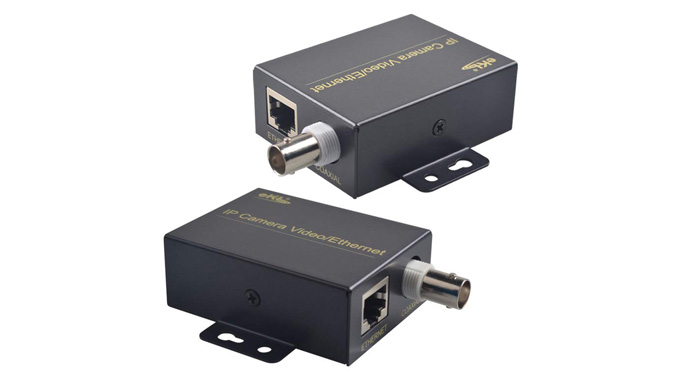 Extend your wired network connection
I live in a sprawling house, extensively wired with coax cable throughout (but not with Cat 5). My mesh wi-fi works, but with five grownups living and working from home, I wanted a wired connection for the main workstations, teleconferencing spots, and Apple TVs. Re-wiring the house with Cat 5 was intrusive and expensive and the Ethernet over the power line didn't work across the isolated circuits.
Then I discovered Ethernet-over-coax-cable converters. I plugged one end of it into the coax cable in the basement near my Ethernet switch and the other end into the same cable in my office upstairs and it just worked. The spec says the bandwidth is up to 100Mbs, but I'm getting close to 200Mbs (which is what I get from my ISP anyway). I now have many of these and I have it for about 5 months and have no issues to report.
08/21/20
eKL IP Extender Kit Over Coax Cable Up to 6560ft(2000m) EOC Converter Ethernet Extender Set