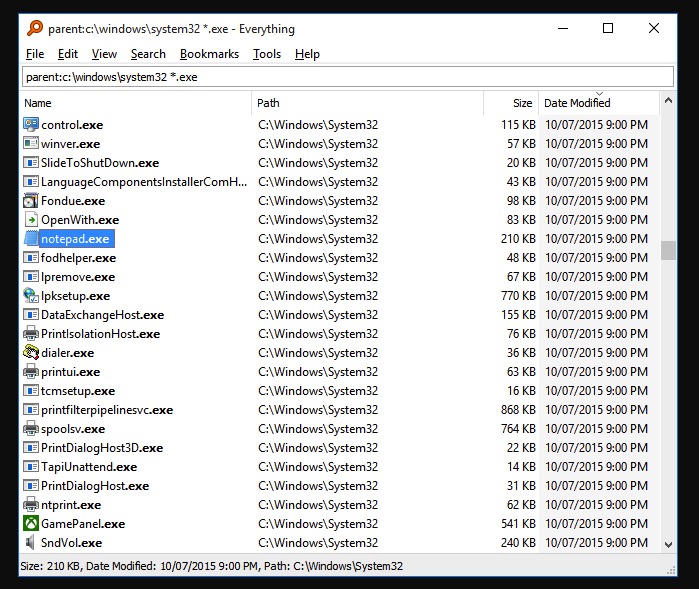 A better file search tool
"Everything" by VoidTools is a must-have tool for anyone who needs to quickly find a file on their Windows computer. It indexes all of your files by name, making search incredibly fast. Unlike the built-in search feature in Windows, EVERYTHING can find files based on any part of the name, in any order. This has even changed the way I name my files to make them easier to find.
With "Everything" you can view the name, location, size, and creation date of your files, and sort your search results by any of these attributes. You can also copy, move, or open files directly from the program. Additionally, it has a feature that allows you to copy the entire path of a file with a simple right-click. The program also allows you to view files by details or by icons of any size, which is helpful when searching for images.
I've been using "Everything" for at least 10 years and it's been regularly updated. It's free to use, but I donate to the developers every year or so to support their work. The program has many other features, such as filtering searches for specific file types, using regular expressions (regex), and searching for the contents of a file (although searching for content is slower).
You can find more information about the different ways to search and FAQs on the VoidTools website. Keep in mind that this program is only for Windows, as Macs have similar built-in capabilities. I recommend taking a little time to set up the program, as I've excluded certain folders from my search (like the recycle bin and AppData) to speed up my search results.
01/23/23