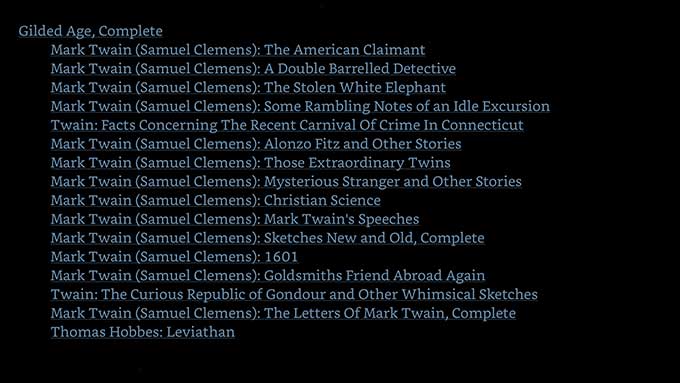 Thousands of free ebooks for Kindle and other ereaders
I've been evangelizing the Gutenberg Magic Catalog to all my reading friends for years and I was floored that it hasn't been on CoolTools. The Gutenberg Project has been digitizing books in the common (public domain) since 1971 (!?). Most of the great books are actually in this set. You can download the catalog to your Kindle or other ereader and then search for a book and download it.
It may be the single most intellectual democratizing event in history. If you are anywhere in the world and decide to read Charles Dickens or The Art of War, go at it. While probably terrible for Penguin Classics, it's a step forward for the reading person around the globe. I hope I hear a story about a young person reading from here in India, China, you name it, and having it be the spark that creates the next Naipaul or Melville.
09/19/17
The Magic Catalog of Project Gutenberg E-Books (free)