Tools for Possibilities: issue no. 27
Once a week we'll send out a page from Cool Tools: A Catalog of Possibilities. The tools might be outdated or obsolete, but the possibilities they inspire are new. Sign up here to get Tools for Possibilities a week early in your inbox.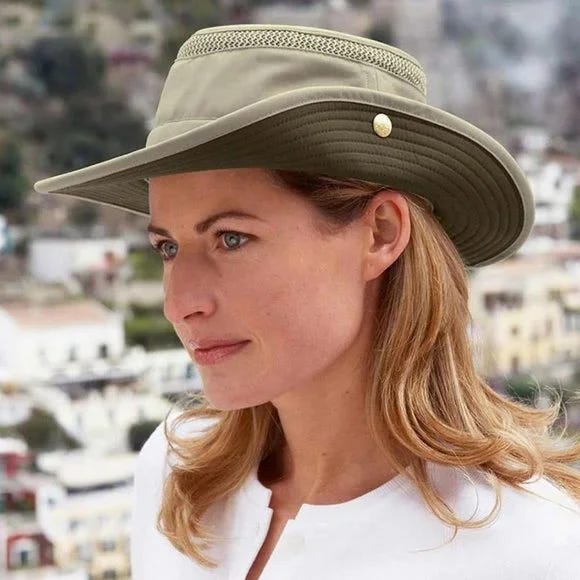 Most all-around practical
Often copied, never quite equaled, the Tilley Hat is the most all-purpose chapeau I know. Its broad brim keeps the sun or light rain off, the bit of foam in the flat crown pads the skull against light whacks and keeps the hat floating in water, and the double strap defeats all wind. (Use just the rear strap behind your head to hold the hat in all but strong winds; the front strap under the chin is effective but dorky looking.) The Canadian behind the Tilley line has generated a humorous but effective fetishism around his durable hats. With one or both side brims snapped up to the crown you get a rakish look which also stiffens the front brim against wind. The Tilley packs well and does last for many years; however, a lot of hot weather use will stain it incurably with sweat. You may not mind. — Stewart Brand
---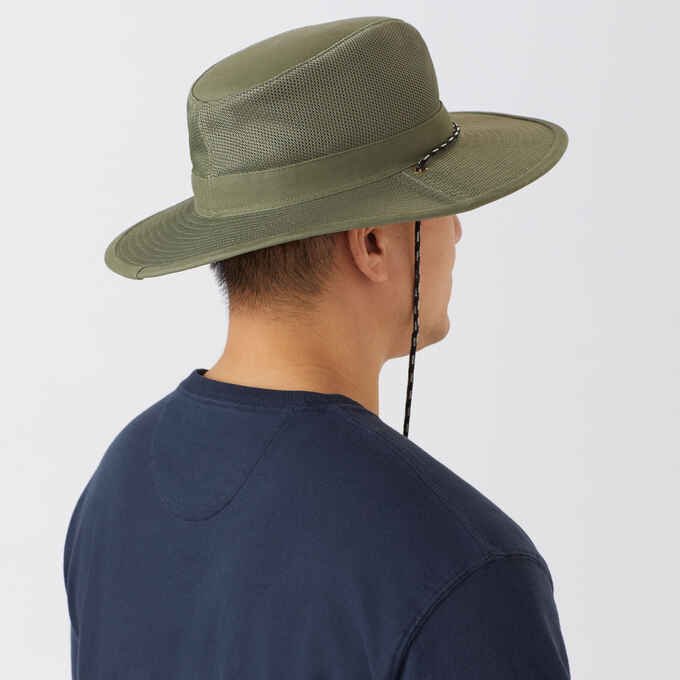 Crushable wide-brimmed hat
Being a man with pale complexion I had received yet another severe sunburn and was on the market for wide-brimmed hats when I discovered the Crusher. It is aptly named. I have squeezed it into a ball and put it into the pocket of my jacket. I have thrusted it in my carry-on luggage. Nevertheless, it still bounces back into shape when I take it out of its cramped storage; the brim remains easily reshaped in the front and back sides to provide the best cover.
This is by far the best head cover I've had in warm climates, and it is made only better seeing as it is affordable.
Finally, a few thoughts: Replace the little piece of leather that Duluth use as a drawcord stopper, it is useless. Create a plastic rain cover for the hat to make it perfect! I have only found those for western style hats, with brims exceeding 4 inches. It's effective but not necessarily comfortable. — Per-Erik Ekberg
---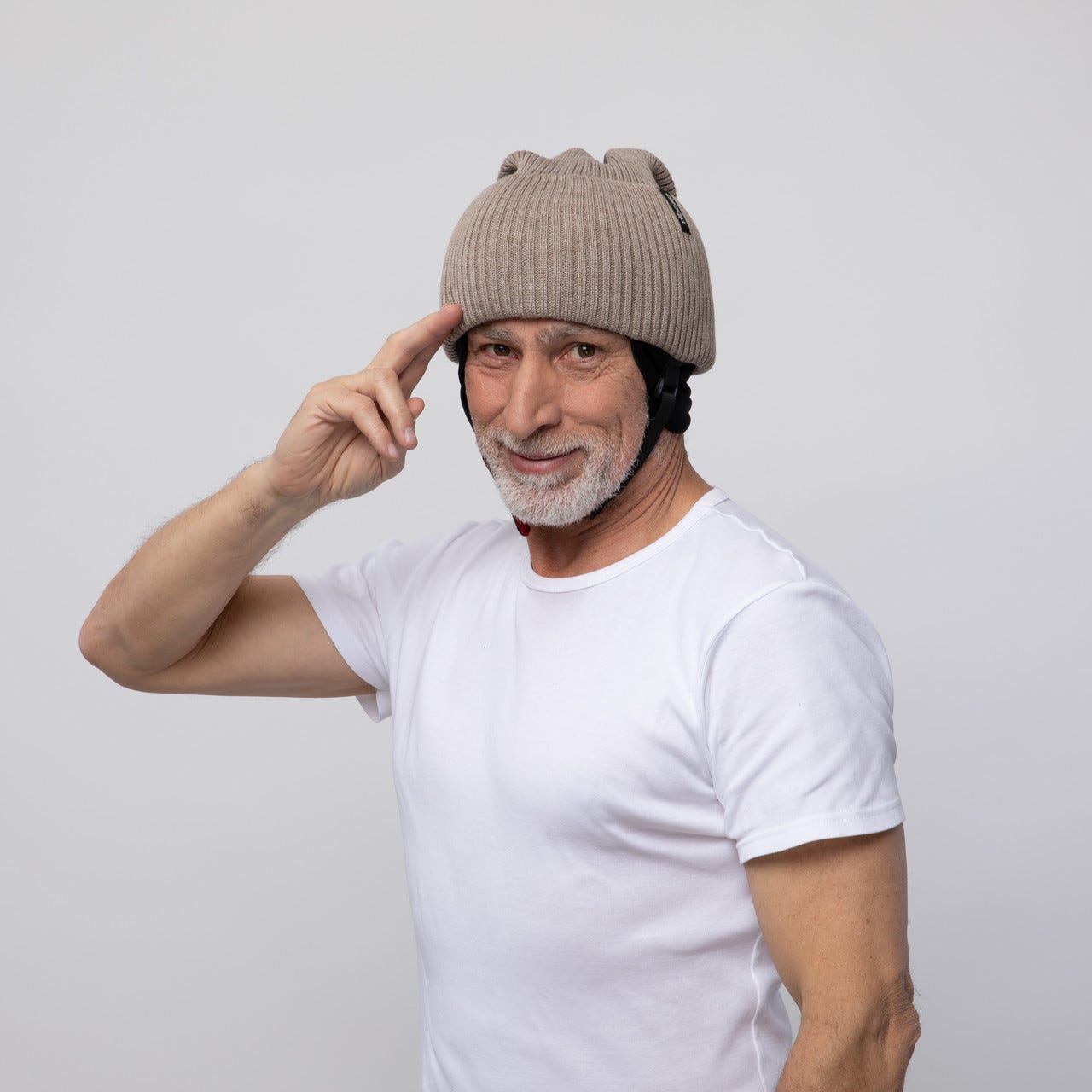 Soft helmet
My second time snowboarding I got a concussion and lost memory of the day. Since then, I wear a helmet as much as possible when boarding. However helmets are hot and bulky, and if I am traveling, or if it's a nice soft powder day, I have always wanted something that offers protection without the hard shell. D3o Labs has come up with a new foam that is soft in general use, but gets rigid when impacted. This material was used in Olympic slalom ski suits to take the sting out of the oncoming gates and to offer crash protection. A Swiss company, Ribcap, has licensed this material for a set of very nicely made knit caps. These hats have this smart foam sewn in to make them effectively a soft helmet. This is by no means a substitute for a rated hard shell helmet, but I like having the option, especially when traveling where a helmet is bulky. The hat I just got from a retailer in Canada (so far the only place I have found them) is really nicely made, and has a built in balaclava. — Alexander Rose
---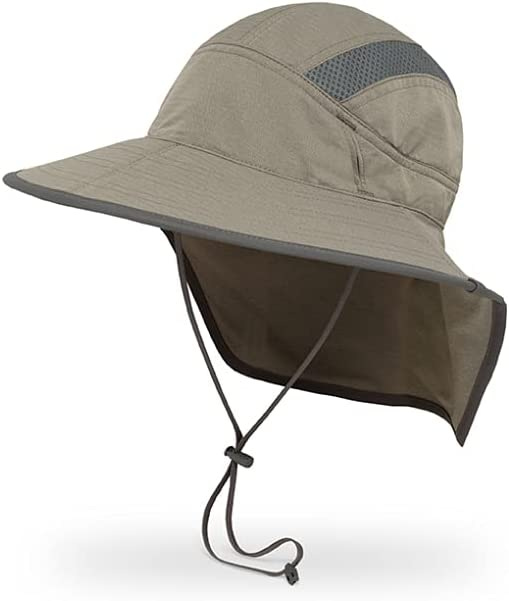 Lightweight head-and-neck protection
I spend much of my time outside. Especially backpacking. And this hat always goes with me. It looks a little different, but I've come to like that. Its function is unequaled. Light weight at 2.5 oz and crushable into the pack when not in use. It blocks sun all around with a 4" front brim and a long back tail that can be velcroed up if not needed. It breathes well through side mesh panels and will even scoop water out of a stream to douse your head on a hot day. — Carol Corbridge
---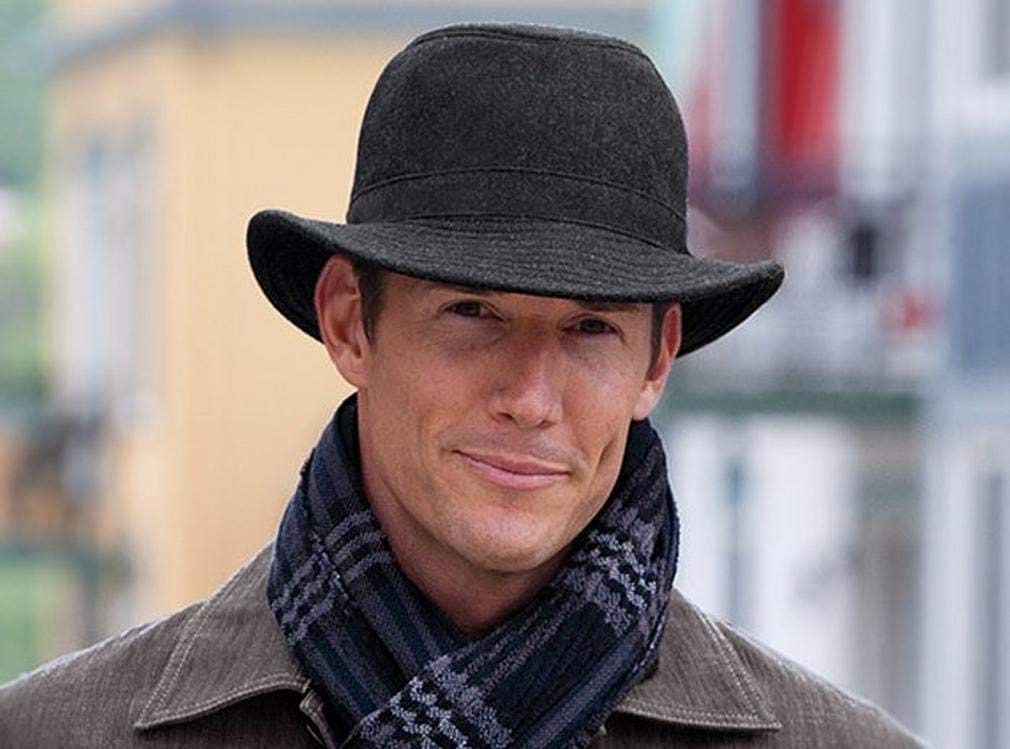 Enduring head warmers
I'm bald, and my father was a hat hobbyist, so I come by my hat interest biologically. Furthermore, I grew up in the northern midwest — I know about cold ears.
These two wool-plus hats from Tilley are the best winter headgear I know for wear-around use.
The "Winter Hat" is a tweed marvel, with short sloping brim all around, fold-down ear flaps, and a fold-down forehead warmer (a great comfort against a chill headwind, but invisible to others, being hidden behind the brim). The ear flaps are slightly cupped around the ear for further wind protection. The wool is teflon-treated, so rain and snow pretty much bounce off. The hat can be folded into a jacket pocket, yet retains its shape perfectly. In two varieties of tweed, plus black, it's a surprisingly handsome hat—"friendly," Brian Eno called it. People call out: "Nice hat!"
The "Winter Cap" looks like your basic New England wool deer hunter's cap, with big baseball-cap brim and ear flaps. But it has the Tilley augmentations—forehead flap, teflon treatment, excellent construction. I love it under a hood in cold precipitation—keeps my glasses dry and clear. Black or red; get the red. — Stewart Brand
---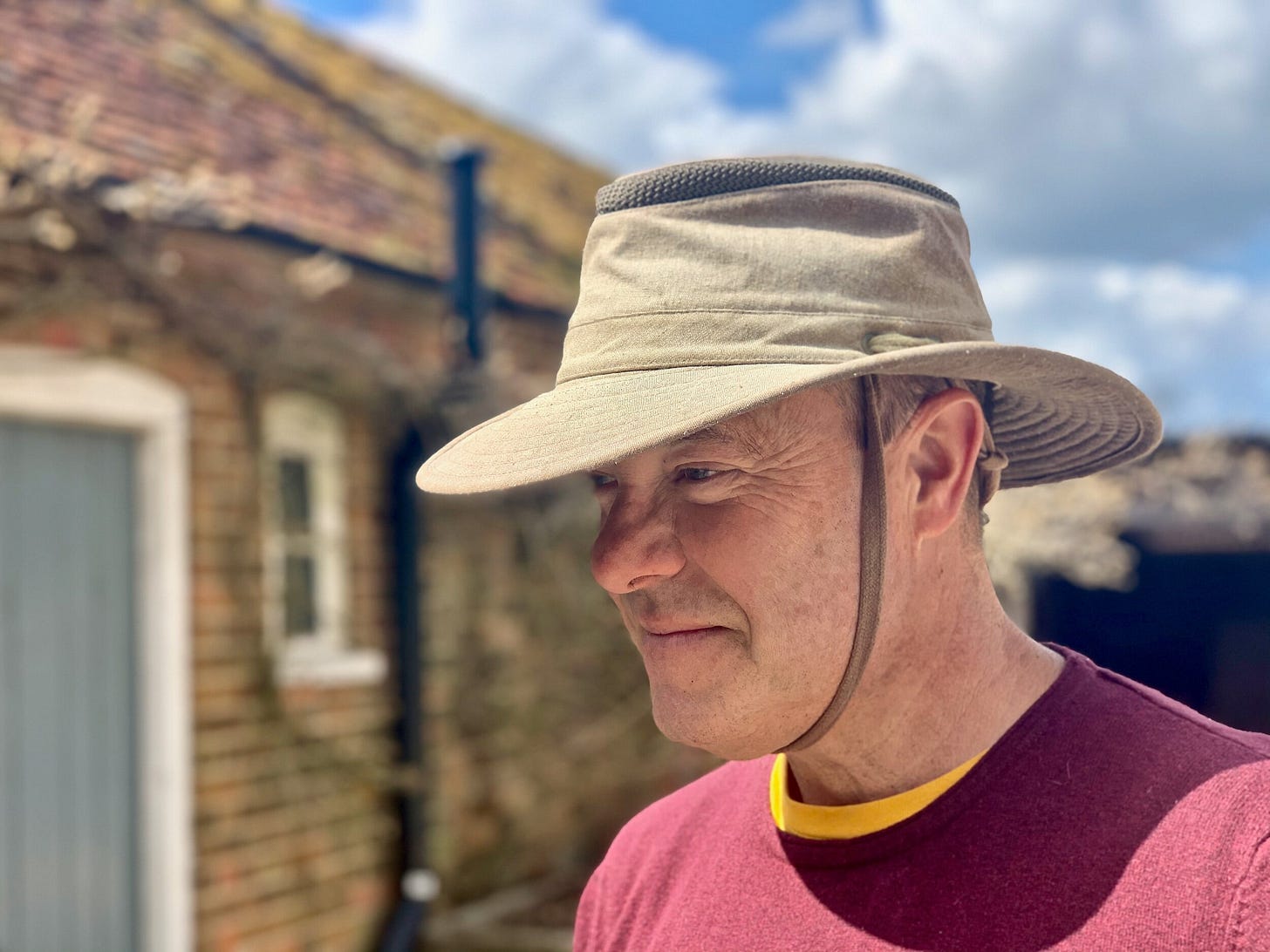 Durable shade hat
The new Tilley Hat is beautifully made of nylon microfiber. It is much lighter (3 oz. total weight) than the original canvas hat and is extremely comfortable to wear, even on the hottest days. The crown is well ventilated and the brim holds its shape well. There is an effective chin strap. It is not suitable for heavy rain wear due to the crown ventilation; use the OR Seattle Sombrero for that. The new hat is guaranteed "forever", even against loss. — Carl Bradford
03/27/23