Tools for Possibilities: issue no. 37
Once a week we'll send out a page from Cool Tools: A Catalog of Possibilities. The tools might be outdated or obsolete, but the possibilities they inspire are new. Sign up here to get Tools for Possibilities a week early in your inbox.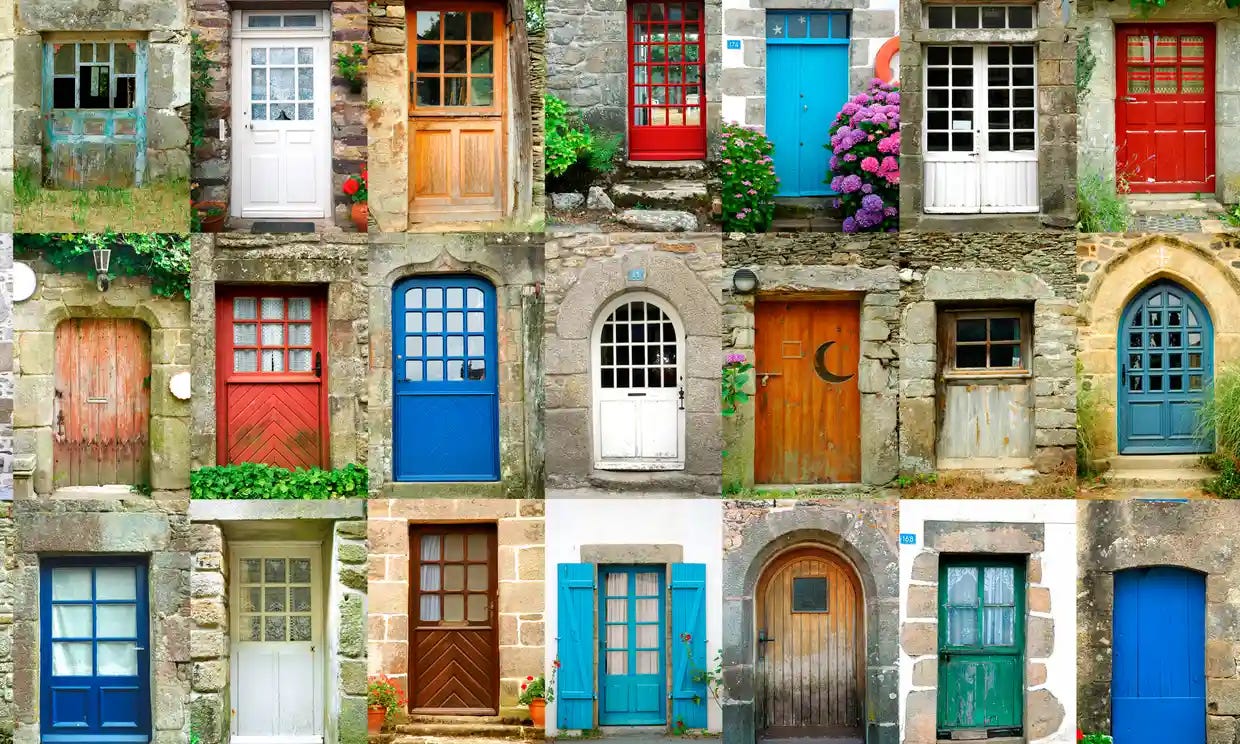 Resources for home swapping
In the past seven years I've had 10 occasions to exchange my home with others. Home exchanges, in my opinion, are the logical extension of the "sharing is better than owning" philosophy. I've gotten to use 10 neat homes around the world and pay not a penny for the privilege of living there. And 10 counterparts have gotten the same deal in my home. Exchanging houses is indeed "better than owning."
I live in California's wine country, 65 miles from San Francisco. I've exchanged with families in Seattle; New York City (twice); upstate New York; France (Paris, Avignon, the Loire and the Pyrenees) and so on. I've just concluded arrangements for a July exchange in Copenhagen and hope to arrange two more exchanges for 2009. My experiences have been uniformly good.
The way I analyze it, house exchanges typically save money four ways:
1. House exchange = no hotel or rental cost;
2. Car exchange (common) = no rental car fees;
3. Access to a full kitchen = less need to rely on restaurants;
4. Cellphone exchange = no hassles with establishing a new phone or expensive overseas roaming charges.
House exchanges reduce the cost of vacations to essentially the transportation cost to get to the destination and admissions fees to museums, parks, etc.
The various services have different strengths. Each claims, one way or another, to be the biggest and the best, but it's hard to find numbers to corroborate the claims. Arthur Frommer says HomeLink is the largest, followed by Intervac. Homeexchange.com claims 26,000 listings, but it seems thinner to me than either HomeLink or Intervac. Homeforhome has 500 listings in Spain, about 500 in other countries.
Intervac and HomeLink work similarly (they began as one in 1953): you pay roughly $95-$120 annually to list your home and its attributes in the database (print catalogs are available, but cost extra). In turn you get to see and search others' listings. Non-members can typically preview the database or a subset of it, but don't get exchangers' contact information.
After joining members contact others directly via phone, mail or email. I'm an aggressive marketer: I'll contact 15-20 members at a time, sometimes more if time is short. The services aren't brokers, merely information providers. There is no additional fee paid to the service and most typically no money changes hands between exchangers.
Exchange arrangements can be whatever both parties agree to: a simultaneous exchange, or non-simultaneous, even a three-way exchange. I'm doing a non-simultaneous exchange in June, using a North Shore Chicago townhouse while the owners are at their vacation home. They'll use my home in October when I'll be on a road trip.
Exchangers typically prepare a book or document that lists important phone numbers, who to contact, what food and wine to eat, what not to use and so on. It's important to have a local person who can check in your exchangers and act in your stead should a problem come up. All the services have suggestions and guidelines for first-time exchangers. The one at homeexchange.com is both typical and pretty good.
Obviously, it's easiest to exchange if you live in a popular spot and have a beautiful well-furnished home or apartment. But there are all kinds of listings. The important thing, in my opinion, is to pay close attention to the photos and text and try to exchange like-for-like. I don't try to exchange my home for a French chateau (though I did get a 16th-century farmhouse); and I am no longer enchanted by tiny run-down apartments in out-of-the-way locales.
---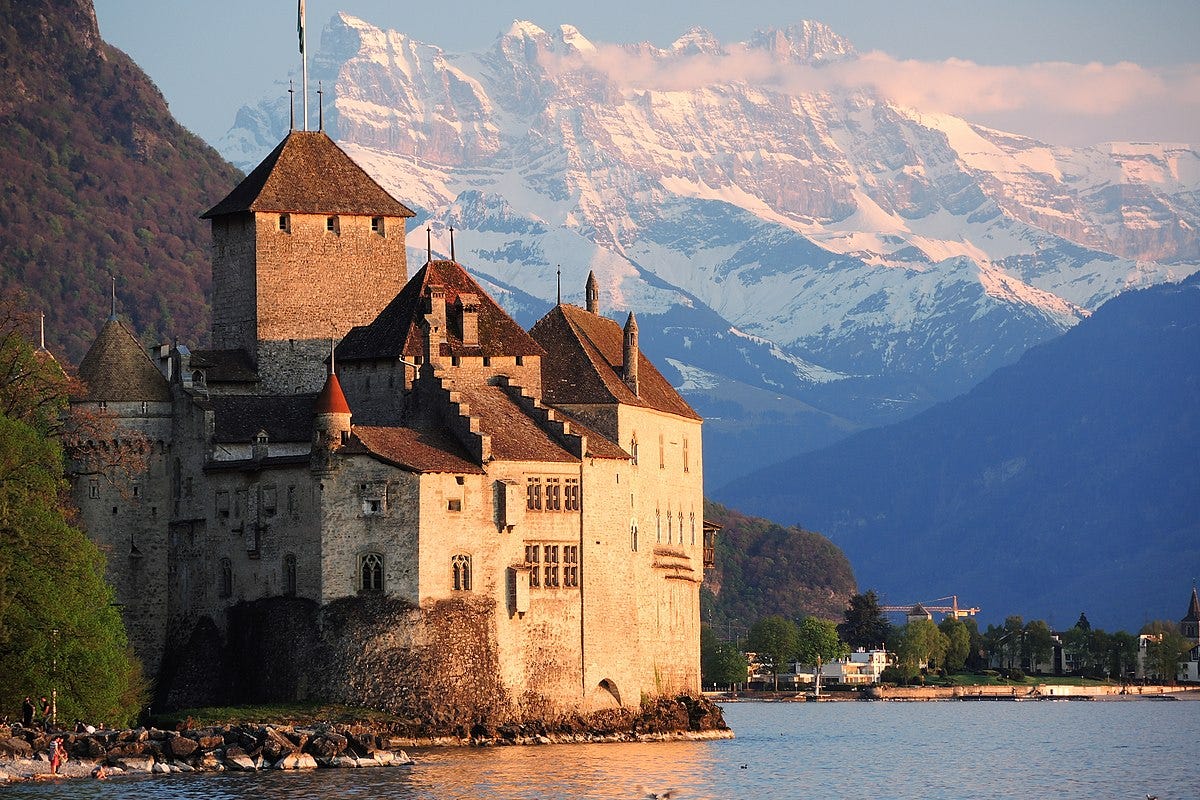 House-sitting classifieds
I've used the Caretaker Gazette to live rent-free for the past three years. A friend told me about this publication, which has been around since 1983, and I've used it to find positions living as a caretaker in California and Idaho. In exchange for my accommodations, my duties have included keeping trespassers off the property, taking messages, mowing the lawn, cleaning the pool and generally watching over the home when the owners are away.
My subscription includes PDF listings online, weekday e-mail updates and a print version (same as the online PDF) mailed out once every two months. — Jane Smith
ALASKA
CARETAKER NEEDED late September to May on a self-sufficient comfortable Aleutian homestead. Free housing and stipend. Orcas, eiders, sea otters, caribou, hydroelectric power, Internet, loom, hot tub. Writers and naturalists have prospered here. Please call (907) XXX-XXXX.
HAWAII
CARETAKER(S) NEEDED. Responsible, competent single man or couple, with one child OK, with strong body and alternative minded. Must be enthusiastic about rustic jungle life, experience with off-grid living and solar equipment. No tobacco or alcohol users please. Maintenance of 2-acre homestead in a beautiful coastal jungle area in an eclectic, but rootsy, neighborhood on the Big Island. Care for orchards, garden, and cats. Small but comfortable cabin provided. Please send a letter explaining why you are interested in this opportunity, to: XXX XXXXXX, XX-XXXX Napoopoo Rd, Captain Cook, HI 96704.
BELIZE, CENTRAL AMERICA
HOUSESITTER WANTED during owner's absence. You can explore the jungle, fish, snorkel in the coral reef, or take some canoe trips. I need a housesitter for the month of June. Have your own bedroom, living room and bath on 3rd floor overlooking the Caribbean. Pay for telephone, electricity, and your own food. Please write to X. XXXXX, XXXX SW 138th Avenue, Miami, FL 33186 or call (305) XXX-XXXX.
CALIFORNIA
HOUSE GUEST(S) wanted to occupy a mountain cottage(s). Full time. Located in the foothills, one hour from Sacramento. Bottom of canyon. Four miles from freeway. You can fish off the porch. Keep all gold found in the river. Must love outdoors, remoteness. Pets permitted. References required. No job. No addictions. Please leave a message, including your name and phone number at (916) XXX-XXXX.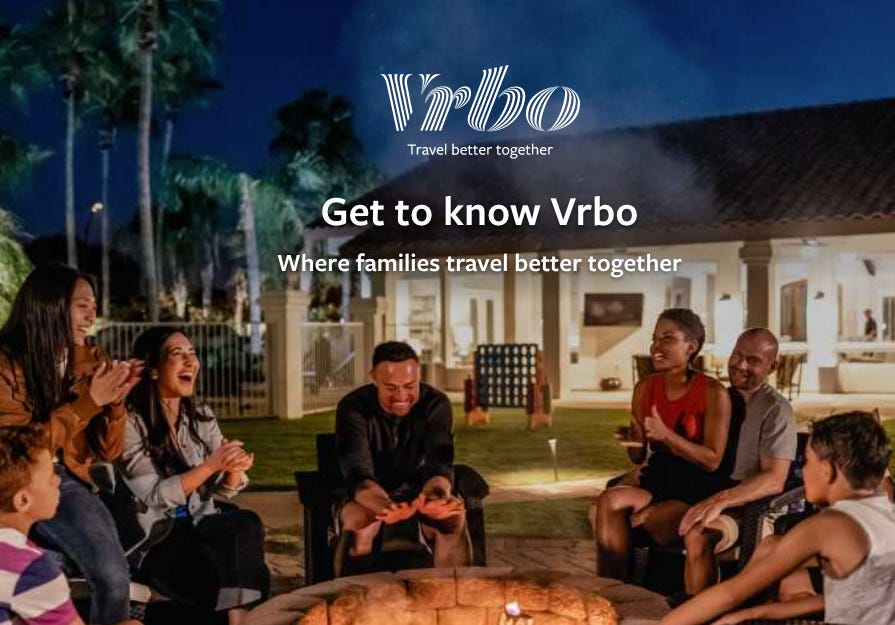 Skip the hotel, rent a home
Traveling with my family, I prefer staying in houses to sterile hotel rooms. Eating out gets tired after a few nights, and I like to have a full kitchen to make a home-cooked meal. If we're visiting a city where friends live, we'll cook a meal and have them over. It's more comfortable and feels homier.
VRBO.com is an excellent means of finding reasonably priced accommodations, in the U.S. and abroad, that are often larger and more comfortable than hotel rooms, at a lower price. I've used it to find great short-term vacation rentals in California, Michigan and Florida. Making arrangements with the homeowners or property managers is easily handled through e-mail, and a deposit is usually required. You do have to clean up after yourself a little more than you would in a hotel room, but the savings and access to a city's residential neighborhoods rather than its commercial districts make it a worthwhile exchange. — J. V.
06/5/23