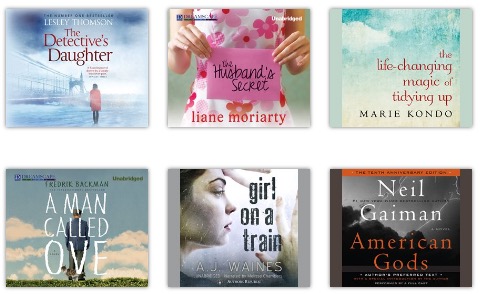 Free audiobooks, e-books, comics, and movies for library members
As a long-time fan of both audio books and getting stuff for free, I often look towards such awesome services as LibriVox for free, public-domain books. When I can't find anything interesting (which is becoming more frequent), I typically purchase something newer from Audible, AudioBooks.com, etc.
I did discover OverDrive, a fairly well-known service that is closely linked to local public libraries across the country, but have been continually disappointed with it for a number of technical reasons, either on my end or theirs. While searching for alternatives to OverDrive, I discovered a newer, very similar service called Hoopla.
Like OverDrive, Hoopla is linked to the public library system. I thought I'd give it a try. Six months later I haven't looked back. Signup for Hoopla is free, but since this service is linked to the public library system, you'll need to register at least one valid library card. If you or a family member are members of multiple public libraries, you can register all of them and have access to any content in any of the libraries for which you are a member.
Hoopla offers audio books, movies, music, eBooks, Comics, and TV shows. Just like the library, you are limited in how many items you can check out (6 per month), and the number of copies of any item is limited to the number allocated to the particular library you are utilizing. If all copies of an item are checked out, you can reserve a copy and you'll be notified when one is available for checkout. I've been impressed with the content available, noting several best sellers appearing the same month they were published. Of course, you may well have to reserve copies of the more popular items, but when I signed up I immediately found (and checked out) two items that were already in my Audible wish list.
So far I've only checked out audio books, but I've had no issues with listening to them either through my browser or on my iPhone. I always make it a habit of looking at Hoopla first before purchasing from Audible. As a result, I've had to temporarily suspend my Audible account because I'm accumulating credits faster than I'm spending them. That's a good thing.
08/1/16