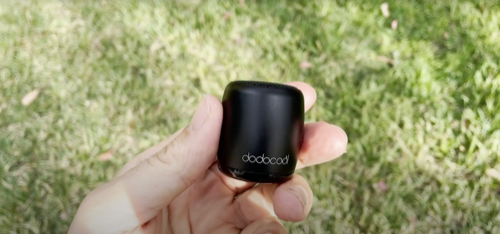 Submit your short video reviews
For two decades Cool Tools has published reviews written by readers and fans of this site. To continue this tradition, we are now inviting reviews in the form of videos. The technology for taking a simple video is now accessible on phones, and the apps to edit them are easy enough for us to use. We are now ready to take user-made videos that recommend cool tools.
We will take very short (3 minute max) reviews, edit a few of them together, and post them on our YouTube channel.
Here is an example of what we are looking for:
The important details: Record your review with your phone in HORIZONTAL (landscape) mode. This ensures it transfers to YouTube easily. We can not accept portrait mode (tiktok) videos. Avoid showing your face, or talking facing the camera. Point the camera at the tool, your hands, or torso of someone else using it. The focus is the tool, not the reviewers.
Show us what the tool does, and how you use it.
Tell us why it is better than similar things.
Tell us why we should believe you. (How long have you used it, did you buy it yourself, what experience do you have with these kind of things?)
Keep it brief. 3 minutes or less.
Review only tools easily available to others, and include purchasing information/link in your email submission.
Upload your videos into this form.
As we have always done, we pay for anything we end up publishing. After reviewing all submissions, we pay $25 for any video review we post.
This will be a lot of fun. We don't have a fixed format for these video reviews, so we look forward to your version of what a great review should look like.
Show and Tell us about your favorite tools. To begin with, it's okay if we may have already reviewed the same tool in the past on the website. We are broadcasting to a new audience, and they would like to know about the best tools. Tell us about the really great stuff.
06/11/21