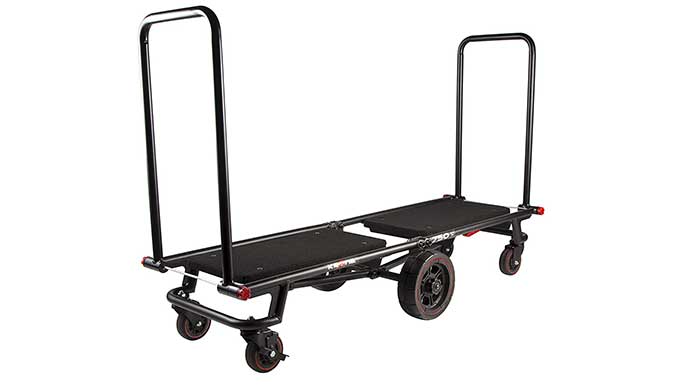 750 lb capacity rolling cart
I've had this cart ($330) for several months now. I'm a professional photographer and often have multiple cases, camera bags, lighting stands, etc. to carry for different jobs.
In the past, I've made multiple trips and it takes forever, especially when my job isn't on the first floor of whatever location I'm at. I've looked at other carts and there are slightly cheaper options but this cart simply does it better.
The handles lock into a variety of positions without tools making it really easy to pack up into my vehicle or shift around based on how much gear I'm using. It rolls super smooth and the middle wheel gives you a zero turning radius. I didn't think that this would be a big deal until I used it. Navigating narrow hallways is magical.
The carpeted decks give you plenty of space to load gear that might not normally fit on the rails of a typical cart.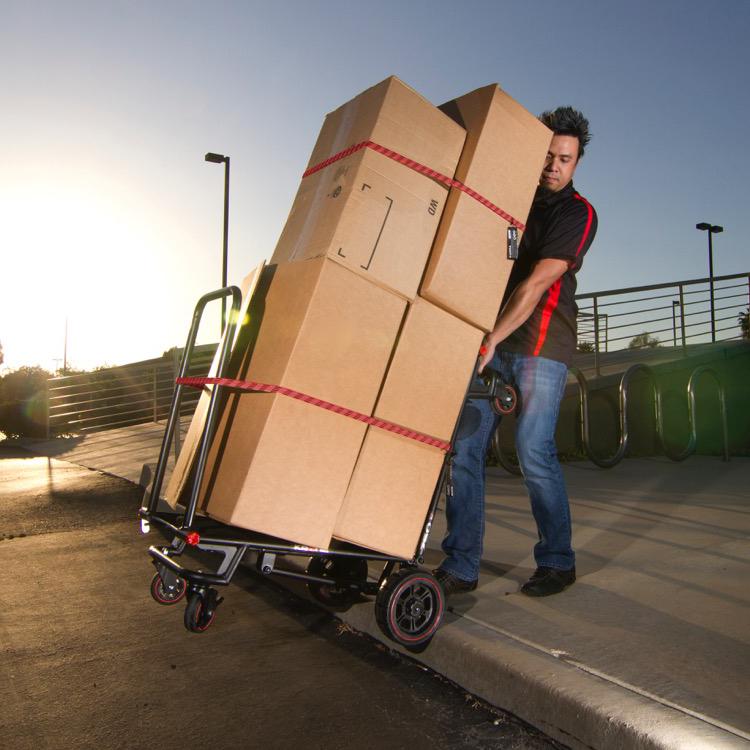 At 750 lbs capacity, this cart holds a boatload of stuff and never struggles with the weight. The con: It weighs a lot (48 lbs).
It's made all my jobs quicker to bring gear in and out and feels more professional to be organized. Comparable carts don't hold as much weight (but also don't weigh as much) but the zero turning and flexibility of changing the position of the rails makes this cart way more functional for a variety of jobs and it folds up pretty small for what it is. They also have 2 smaller versions if you don't need to carry as much weight/volume of equipment.
03/11/19
Krane AMG AMG750 Multi-Mode Folding Longbed Cart with 750 lb Capacity ($330)