Kitchen
Kuhn Rikon Original Swiss Peeler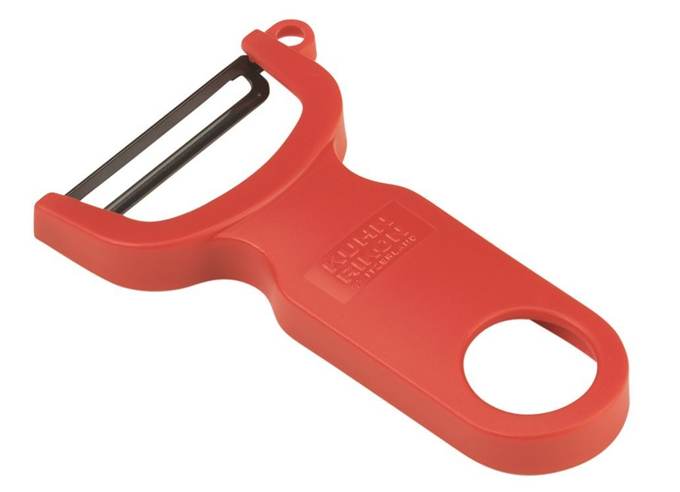 This peeler will save you a lot of time and skinned fingers
As a kid, it was my job to peel mountains of potatoes to feed our large family. I hated it. The potato peelers were all dull and some were rusty. They were wobbly and more likely to peel a finger than a potato.
These days I kind of enjoy peeling potatoes, thanks to my Kuhn Rikon Original Swiss Peeler. This peeler will save you a lot of time and skinned fingers.
The super-sharp carbon steel blade is capable of peeling pretty much any vegetable or fruit, even tough-skinned customers like butternut squash. It peels smoothly and evenly, taking off just the right amount of skin so you lose a minimal amount of the inner flesh of the vegetable or fruit. I've had the peeler for about nine months and it's still as sharp as it was when I bought it.
As a left-handed person, I appreciate that this peeler can be used in either hand. It also has a convenient potato eye remover.
I love this potato peeler so much I bought a 3-pack for my mom for Christmas. Cheap gift? Maybe. But at least now I won't have to use her rusty, dull peelers when I visit.
08/4/20
(This is a Cool Tools Favorite from 2016 — editors)
Kuhn Rikon Original Swiss Peeler