Tools for Possibilities: issue no. 47
Once a week we'll send out a page from Cool Tools: A Catalog of Possibilities. The tools might be outdated or obsolete, but the possibilities they inspire are new. Sign up here to get Tools for Possibilities a week early in your inbox.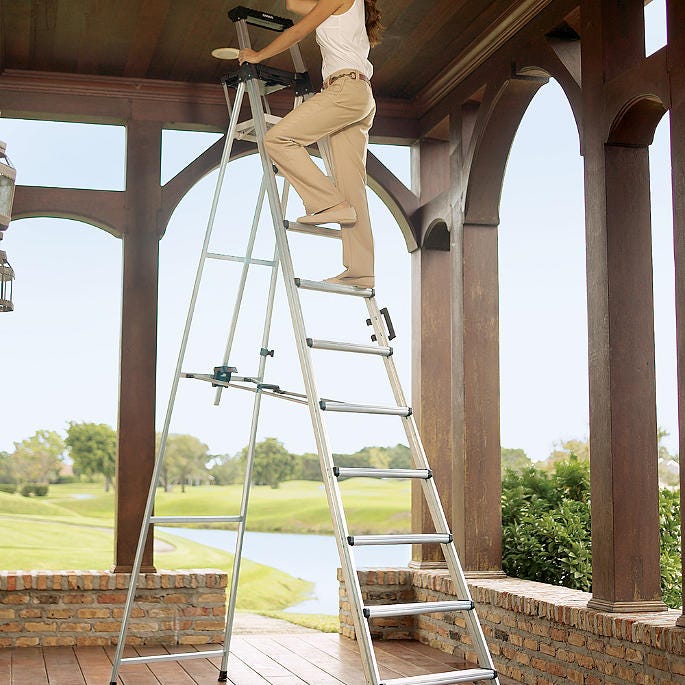 Sturdy with tool compartment
Unlike conventional stepladders, the top step of this nifty aluminum stepladder is the most stable because of its extra size (100 square inches, the biggest of all the steps). It also makes tasks lickity-split efficient, especially with its thoughtful storage bin 11.5″W x 4.25″L x 1.25″, meaning no more lost nuts, etc. And if you're changing light bulbs, for instance, you can leave the top open and place tons of stuff inside.
There are three, four, five and eight-step models. I bought the four-step version ($99) which weighs 9lbs, so it's easy to lift with one hand and much lighter than my rickety old wooden ladder. It folds to 4.5″ wide, so storing it is easy. — Joseph Stirt
---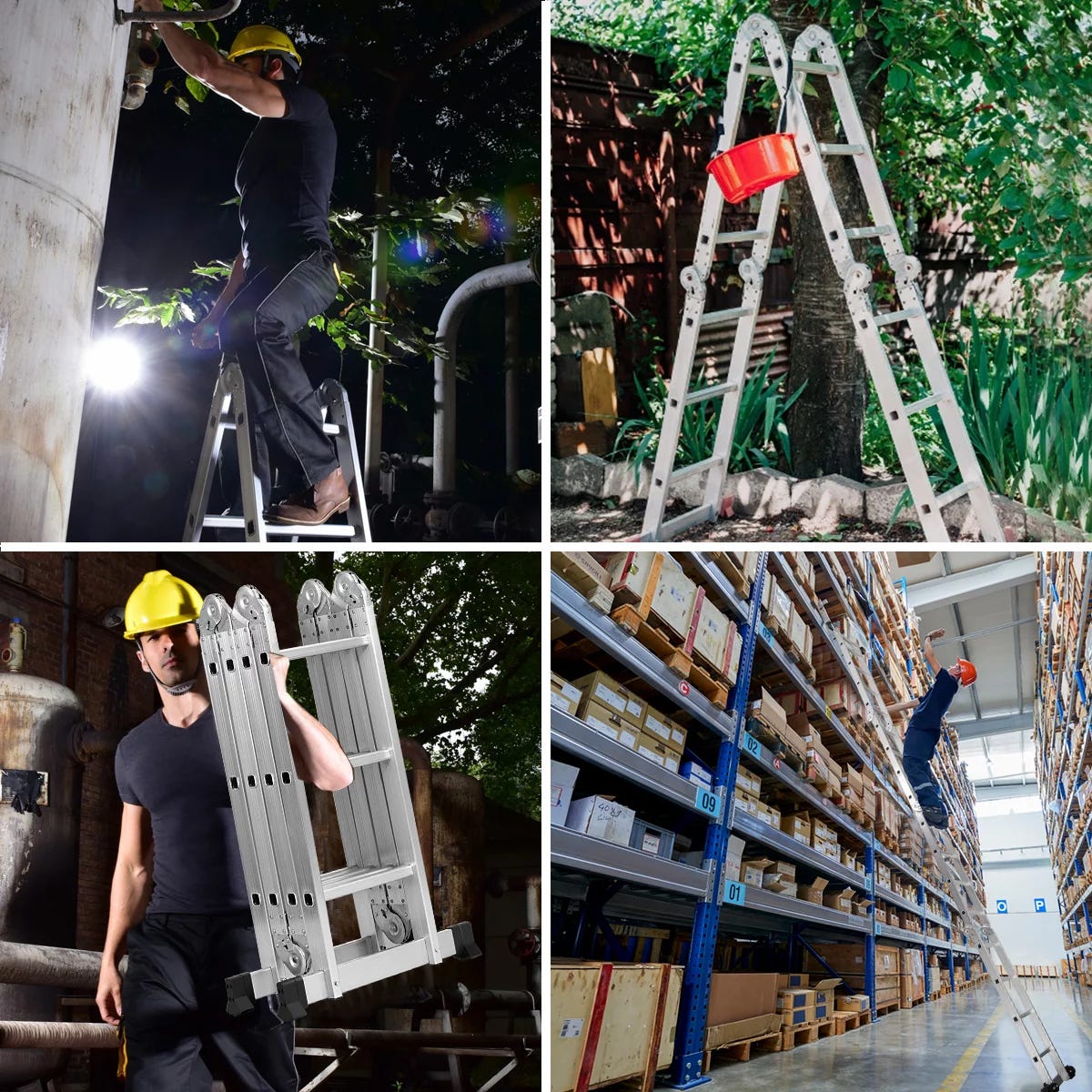 Compact multi-purpose ladder
The Little Gorilla is like the Little Giant Ladder sold on TV. Both are pretty nifty 4-in-1 ladders. You get: 1) Standard extendable A-frame ladder, 2) Adjustable for uneven terrain such as having one side on a stairway, 3) Flat extension ladder to lean against a wall, 4) Divided into two smaller A-frames which can support a scaffold or 2×12 plank between them.
The Little Giant is very expensive ($300 plus), while the Little Gorilla (different company) is much cheaper — $99 (I bought one recently on sale for $89). The Little Gorilla Ladder does all the Little Giant does but better. It is light weight — 29 pounds; anyone in normal physical condition can lift it. It is strong — 300 pound rated steps, stronger than most ladders. And it is small — when folded for storage, only 43 inches long. It fits easily in a car or in a closet. I can carry it around the house without bumping into walls or precious decorative objects.
Although it is advertised as a 13-foot multi-position ladder, the maximum length of the Little Gorilla is actually 11 feet. There are larger sizes of the Gorilla but they are bigger than I need, heavier and cost more. The Little Gorilla is best. — Jim Teter
This knock-off of the folding Little Giant Ladder is no longer produced. But the an identical knock-off (knock-off of a knock-off), at the same $99 price is now sold as the Costco World's Greatest Ladder at Walmart. — KK
---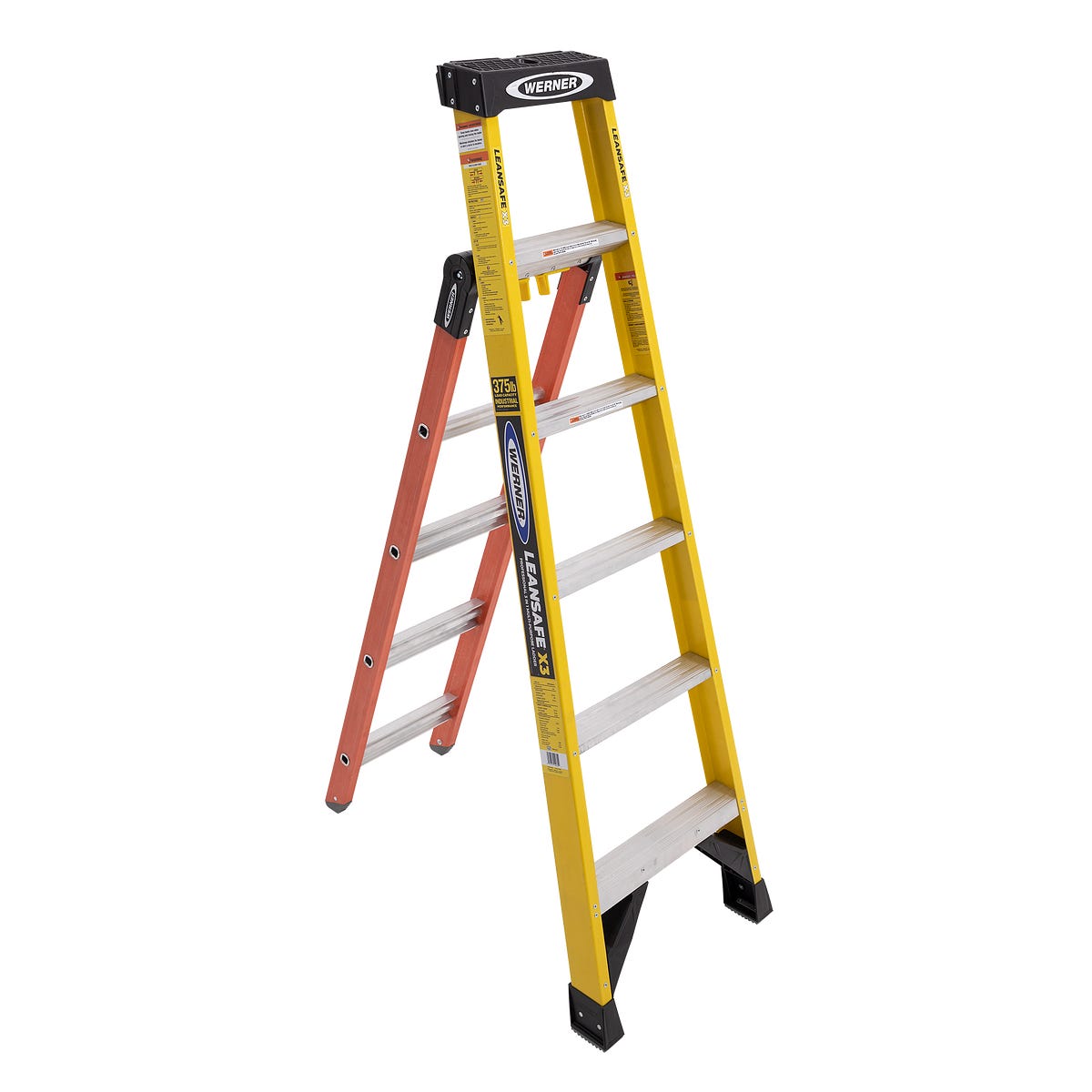 Heavy-duty, multi-purpose double stepladder
Werner Combination Step/Extension Ladder
This is the only big ladder I own. It works great as an extension ladder for painting, cleaning the gutters or reaching any of those high places. Like the Little Gorilla, it can be re-configured as a step ladder, so you can use it anywhere there is no wall to lean against. But like the previously-reviewed Green Bull Double Front Ladder, this ladder also has steps on both sides, allowing two painters to work at the same time (the max capacity is 375 lbs). The Werner definitely offers the best of both worlds. More expensive, yes. But surprisingly lightweight for a ladder this strong. I've had mine for more than 10 years with no sign of wear or tear. My dad is still using the one he bought in the '70s. —Dan McCulley
---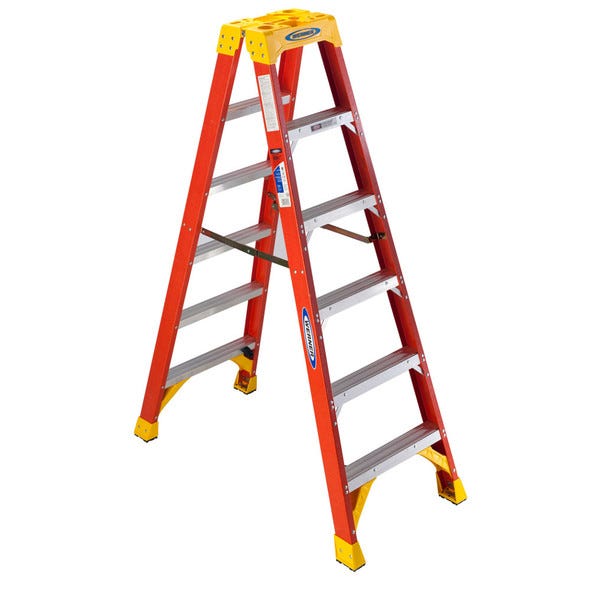 Two-person stepladder
Green Bull Double Front Ladder
These ladders have steps on both sides, which really helps if you're doing something where someone has to climb up and help you, like hanging fans or light fixtures. It has a higher rating (375 lbs) than most other heavy-duty commercial grade ladders. Its exceptional build quality and strength make it pretty much bullet proof. A friend introduced me to these after his painter had left one for him to repair some fallen gutters at his home three years ago. He loved it and bought one. I saw it, loved it and bought one and have been using it ever since. — Velemir Cicin
---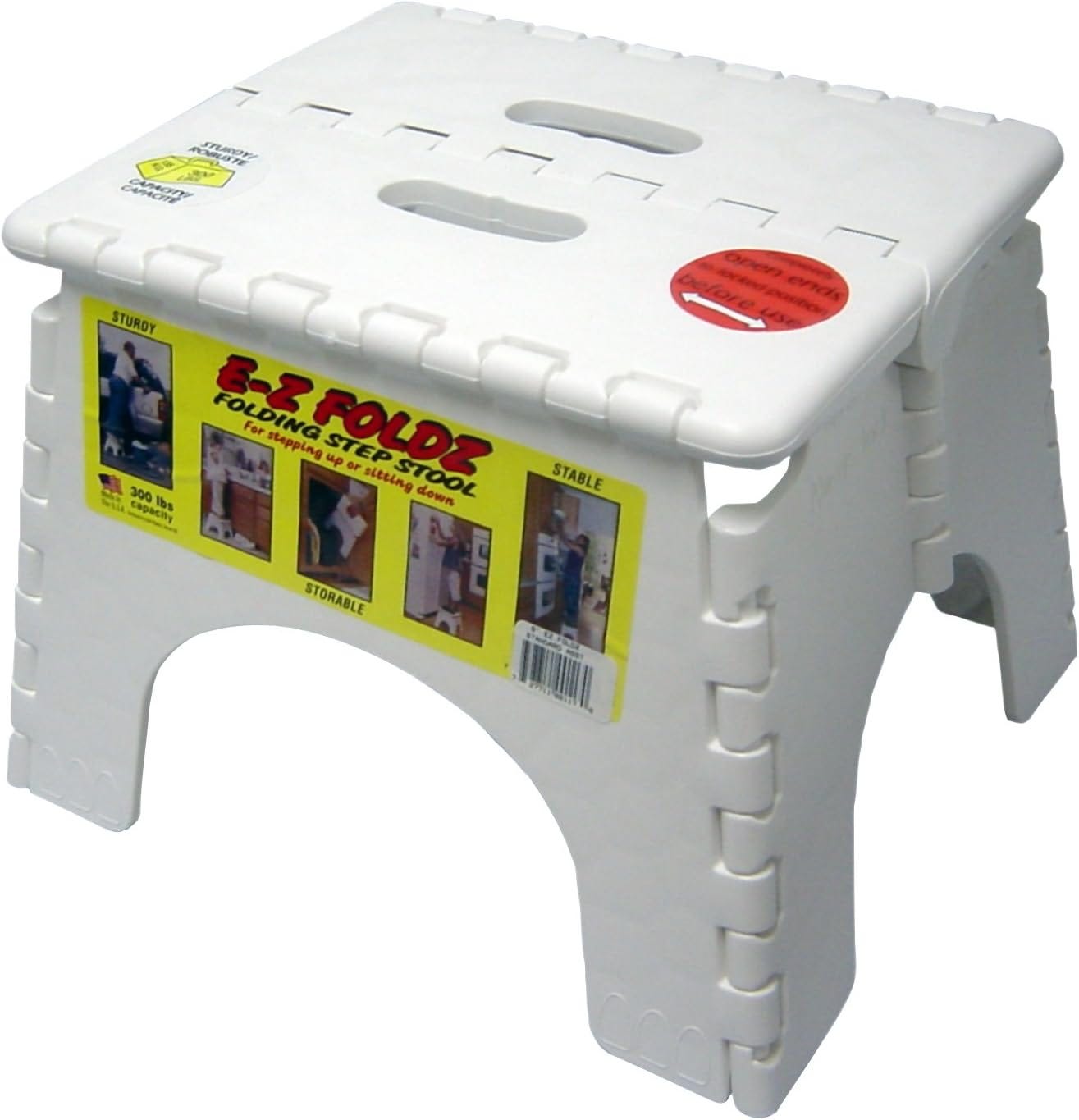 Folding, mini step-up
I have other step stools, but none so handy, sturdy, easy to use, and simple to store away as this small, plastic folding step stool. One lives in the narrow crack between my refrigerator and wall—it breaks down to less than two inches flat, but pops out easily to give me the extra nine inches I need to root around in the back of the top cupboards. Very sturdy: rated for 300 pounds. Reasonably lightweight: less than 2.5 pounds. And it has a nice handle when folded, so it's great for use wherever, whenever. —Barbara Dace
We have a Turtle Stool in our kitchen which we use all the time. It's quick to unfold, easy to store, lightweight, and incredibly strong and stable. A reader noted in the comments that the inventor of the stool also makes wooden versions, in difference sizes. No prices, but lots of choices and inspiration at his Tower Stool website.
I've used mine for five years, inside and outdoors, and it's not showing any signs of age; I just hose it off on occasion. Really good to have on hand anywhere space is at a premium — apartments, boats, RV's, etc. They're also available in 6- and 12-inch heights, plus a two-step model (17 inches high), that folds to 4.5 inches (haven't tried those models myself, though). The stools also come in a variety of colors. — KK
08/14/23