Gareth's Tips, Tools, and Shop Tales - Issue #92
Happy Summer to you all! I hope you're enjoying yourselves, getting out more, and maybe cuing up some fun summer projects.
***
Note: The Molding and Casting Skill Set series will resume the week of July 12th.
Lower the Temp When Hotgluing Foamcore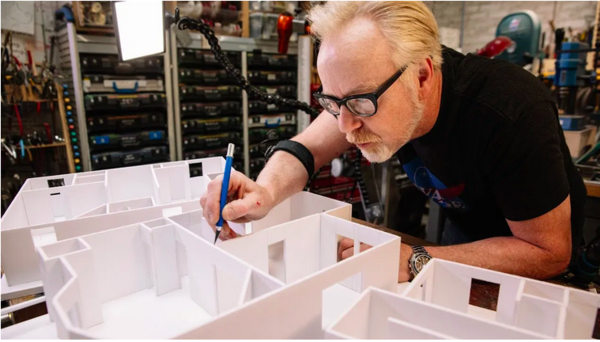 Adam Savage is on the Board of Advisors for Fab House, a digital fabrication space and STEAM education facility being built in Glenville, an under-served area of Cleveland, OH. To help them in their space planning, Adam spent this "One Day Build" making a model of the building out of foamcore. As always, the video is filled with useful tips, like how a model is often a better way of having a conversation about a space than the space itself, using a hot glue gun at a lower temperature when gluing foamcore so that the "core" doesn't melt and bubble (throwing your pieces off-square), and hanging your finished models on the walls to save space.
"Tuning Up" a $12 Hand Axe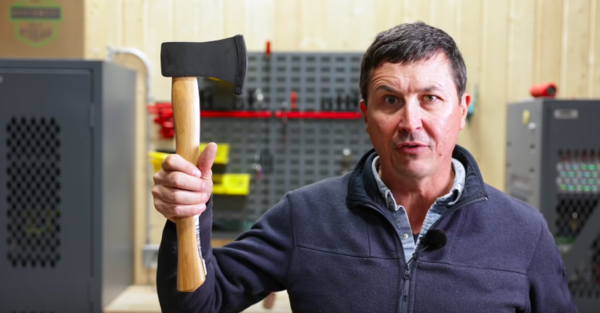 I love the YouTube Harbor Freight sub-category of people buying products at the popular cheap-tools retailer and then "tuning them" up to turn a sub-standard tool into a more righteous one. On the Wranglerstar homesteading channel, they look at the old-school hand axe available at Harbor Freight for $12 (currently $13, but look for sales/coupons). With a little work (e.g. removing the handle varnish and re-profiling the cutting edge), this becomes a great tool for modest money.
More Moving Tips
We are finally moved out of our house. Wow, what a job that was, especially after living there for 21 years. As the saying goes, you expand to fill the space. Last issue, I shared a box-labeling convention that worked for me. Here are a few more discoveries I made, several after the fact:
* Pack a bag like you're going on a trip. In the final days, the house will become utter chaos and you'll have a hard time finding your basic needs. Pack a bag with your last few change of clothes, meds, checkbook, and other items you'll need and keep it safely out of the moving flow.
* Put together a moving toolbox with the basic tools you'll need to take apart furniture (hammer, drivers, socket set, Allen wrenches), measuring tape, scissors, razor knife, etc.
* When packing the kitchen, make sure to keep everything you'll need to make and eat meals for the last few days of packing and moving.
* Keep marking pens, scissors, tape, etc. all over the place. Have plenty of packing essentials in designated places throughout the house and return them after use. If not, you'll spend half your time running around looking for that one marker or pair of scissors.
How to Get Started in Metalworking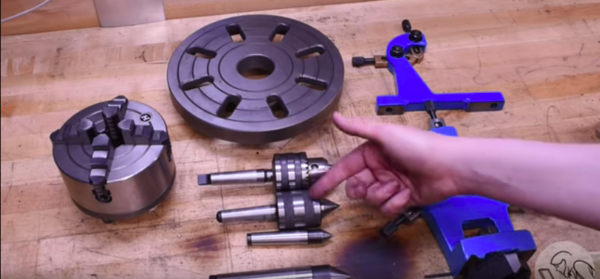 When I ask hobby makers what skills they'd most like to learn next, the answers are frequently welding and machining/metalworking. In this Blondihacks video, Quinn patiently runs through the tools and supplies one needs to get started in hobby machining. She has an extensive link list in the video description of tools beginners should consider, like a lathe (not a mill for starters) and this lathe book.
Maker Slang
A periodic collection of fun and informative jargon and slang for DIYers of all stripes:
Witness marks – An intentional, accidental, or naturally-occurring spot – a line, a groove, or other contrasting area – that serves as an indicator of how things previously were implemented, used, repaired, or what processes were followed. The term is commonly used in clock-making. Also, marks made in two workpieces to aid in positioning them.
Hogging out – In metalworking, woodworking, etc., to quickly remove a large amount of material from a workpiece.
Guerilla making – Coined by Laura Kampf, guerilla making is when you make (or repair/improve) something in the public space without asking permission.
Makecation – Termed coined by Phil Torrone of Adafruit. A play on "staycation," where you take time off but don't go anywhere, and in this case, dedicate yourself to a special summer project (or two).
Shop Talk
Reader Steve B adds yet another moving tip:
Great newsletter as always. Amazing how you can deliver such great content time after time.
To add to the moving tips (sorry it doesn't help you now, but maybe next time): I use colored masking tape to denote the destination room. Purple masking tape on the box? Put it in the room with the purple tape on the door.
I am also am a fan of Frogbox instead of cardboard boxes. It is a service [mainly in Canada] that drops reusable plastic bins off at your current house and picks them up from your new location when you're finished. The bins are all the same size which makes them great for fitting in the moving truck and since you pay for each day you have the bins it is a great motivator to complete unpacking quickly!Keep up the great work!
***
On Cool Tools, Elon Schoenholz shares an even better colored tape tip. You can buy sets of colored tape rolls on Amazon that already have "Bedroom" (in several colors), "Kitchen," "Living Room," etc. written on them.
07/1/21
(Gareth's Tips, Tools, and Shop Tales is published by Cool Tools Lab. To receive the newsletter a week early, sign up here. — editors)