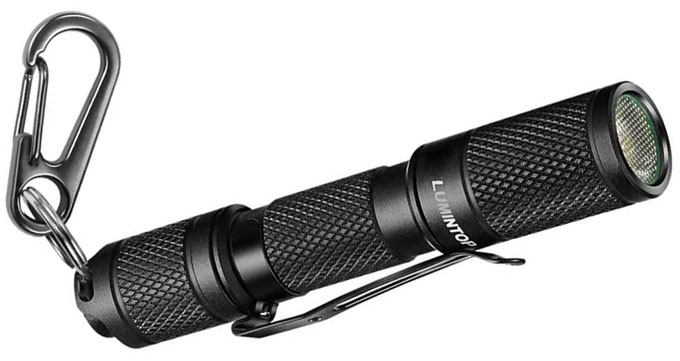 Tiny and bright flashlight
There have been multiple picks for good EDC flashlights by various manufacturers previously submitted here and I want to add to this list with my absolute favorite EDC pocket flashlight: The Lumintop Tool AAA.
Like its name says, it works off a single AAA battery (1.2V rechargeables work) instead of some oddball cell, button cell batteries or an integrated rechargeable cell. It is pretty small, sleek, and light. Despite its size, it can output a whopping 130lm which is more than bright enough to illuminate the average room or to look for something.
The tail-end button is rubberized, nice and large and gives a satisfying, audible click. It always turns on with the middle 32lm intensity, but you can use both the half-press of the button or twisting the flashlight head to change between three brightnesses.
From experience, the twist-to-control is a bit wonky but if you can't get it to work you can omit the button end cap and go for a magnetic end cap instead (not included).
It's small and light enough to keep in your mouth for several minutes without developing lockjaw, and the pocket clip is reversible so you can clip it to a baseball cap. I have given away several as gifts, and always keep a spare around just in case I lose one. The only improvements I'd like to ever see are a focusable head to switch from the fairly wide, soft illumination to a focussed spot if need be, and that it would turn on selecting the last mode used instead of always the middle intensity. It would then be the perfect EDC flashlight for me.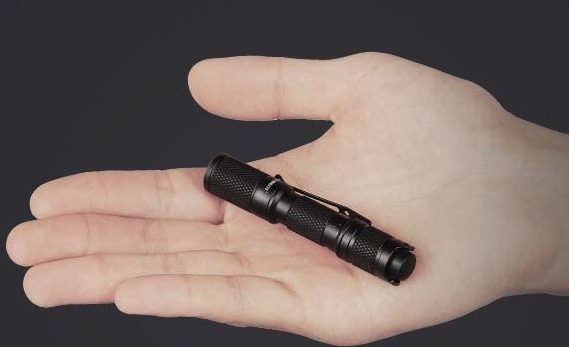 03/26/21
Lumintop ToolAAA Mini EDC Flashlight