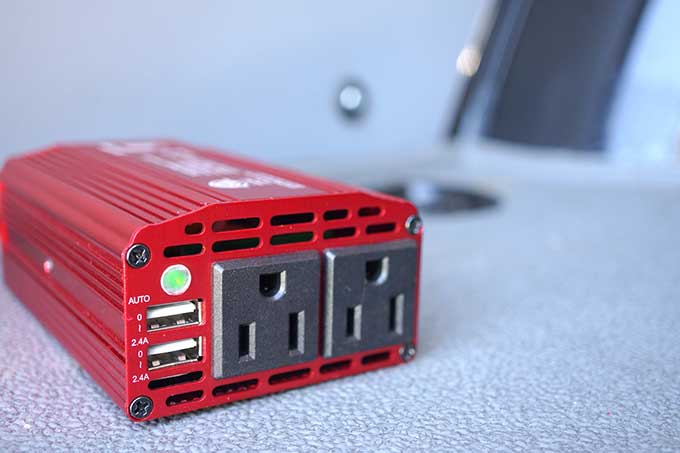 The best maker projects this week
This week on Maker Update, Donald Bell looks at spiral stairs, the Trinket M0, a glove that tracks high-fives, Charlotte the drawbot, an essential bit of road trip tech, and a tip for storing filament.
This week's Cool Tool is the BESTEK 300W Power Inverter:
This time I'm going to show you guys this in-car power inverter from Bestek. I picked this up on Amazon for around $27, it's a best seller, and by using the link in the description to pick one up you'll be helping to support my videos and the Cool Tools blog.
This weekend, my friends and I are taking a road trip up to the Northwest. We've done this trip a few times, and one problem we always run up against is charging our gadgets — phones, laptops, and camera batteries.
This time, I'm prepared. This inverter plugs right into my van's 12v socket and spits out two 300 watt 110v AC outlets plus two, 2.4 amp USB outlets.
The whole thing is super compact. It comes in this sturdy aluminum enclosure. There's a switch on the back to turn it on and an indicator light on the other side. There's also a little PC fan inside to keep it from overheating and a built-in 40-amp internal fuse to protect your stuff.
I've been using it over the last month to charge my phone and some LiPo batteries for different projects, and it does the job. A few reviewers online have mentioned that it's underpowered if you wanted to directly run power tools off it. That said, for rechargeable tools, it could be just the trick for recharging on the road.
08/30/17
BESTEK 300W Power Inverter DC 12V to 110V AC Car Inverter with 4.2A Dual USB Car Adapter ($27)