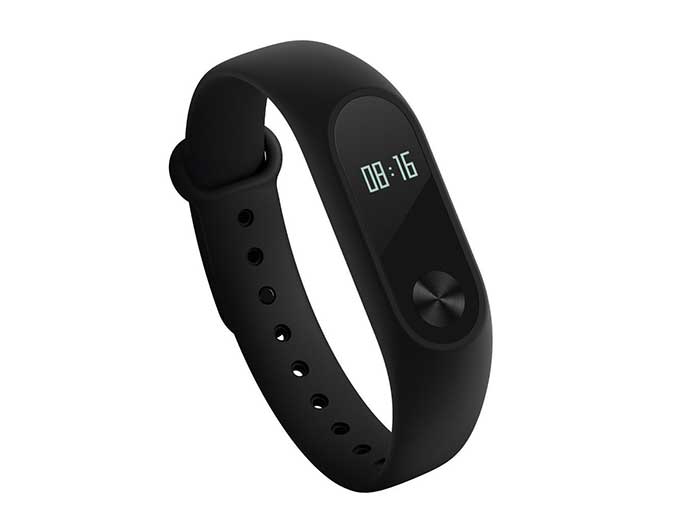 The Mi Band gets a display
In September we ran Stan Grishin's review of the Xiaomi Mi Band 1S. He now owns the Mi Band 2, and here's what he has to say about it. — Mark
As much as I enjoyed the silent alarms, sleep tracking, and step-counter of the Mi Band 1S, I ended up wearing it on my right hand, because I really needed a watch on my left hand to tell the time (the 1S doesn't have a display). The small OLED display on Mi Band 2 displays the time, and quite a bit more information. It cycles the time, heart rate, and battery level by default, but you can pick any number of other notifications, including date, steps, distance walked, and estimated calories burned, to display. The button (finally there's an indication where to tap the band), illuminates the OLED display (if lifting your hand up didn't do it) and cycles through the selected display items. There's still no tactile feedback when you tap the button, but the display changes are immediate, so there's no second guessing now if you've successfully tapped the button or not.
It can notify you of the events from five different smart phone apps (the previous limit was three). Unfortunately, the screen displays a vague APP icon for any app notification on the phone, making it hard to tell if the notification is a new text message, e-mail or something else. It can also notify you if you're sedentary for more than one hour, and when you reach your steps goal. It has a "Do Not Disturb" mode to shut off notifications and vibrations, too.
Overall, Mi Band 2 is a great upgrade from the original Mi bands. The design is much more subtle, it looks much nicer on the wrist. It doesn't stand out as a gimmick. While being slightly more expensive, and with a slightly shorter battery life (real world usage is 2-3 weeks depending on the settings and how often you switch on the OLED display), it looks significantly better and finally displays the time, making it the only wearable I need.
12/23/16
Xiaomi Mi Band 2 Heart Rate Monitor Smart Wristband With OLED Display ($45)