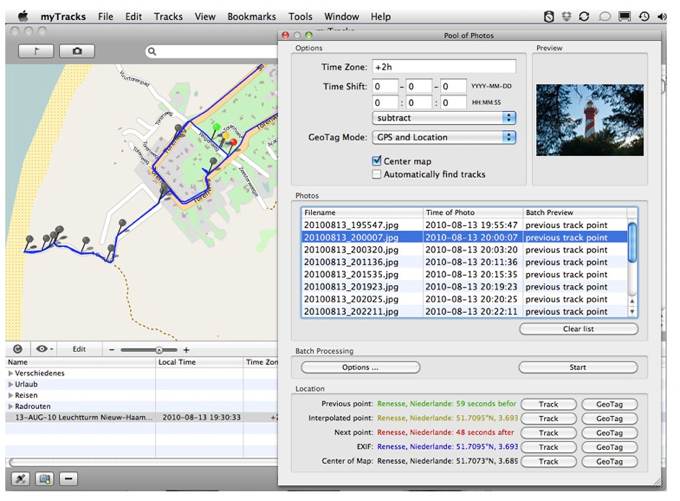 Free GPS logger for photos and maps
Most smartphones can geo-stamp the location of each photo you take. Getting high quality cameras to do that is a challenge. GPS functionality is now built into some high-end cameras, but the problem is that because the GPS is always running, it drains the camera battery really fast, and it won't last the day. I wanted a way to tag the location of my photos when I travel overseas, but do it while I have the data turned off on my phone (because it can be insanely expensive). MyTracks is a free app that solves this. There are two versions, Android and iPhone, each from a different company. I use the iPhone version which was developed by one German guy, and works great. The Android flavor is from Google; the recent version seems to be broken.
I turn the app on my iPhone 5 in the morning and it will log my movements all day, without a data plan on. If you set the frequency of data points to every few seconds (enough for my purpose) I can do a full 12 hours tracking from my phone. I've done this all day, every day for weeks at a time. At the end of the day I download the GPS log to my computer. A photo program like Lightroom will sync the GPS log to the time-stamp on each photo, and produce a location place for each image. (Some popular exercise phone apps like Strava will create a GPS log of your movements, but they charge a monthly fee.) MyTracks phone app is free, although the Mac app for syncing is one-time $15. The Mac application, in fact, is a very advanced geotagging tool, ideal for photographers. As a bonus I can import the GPS log into Google Earth and have a ready-made trace of my travels.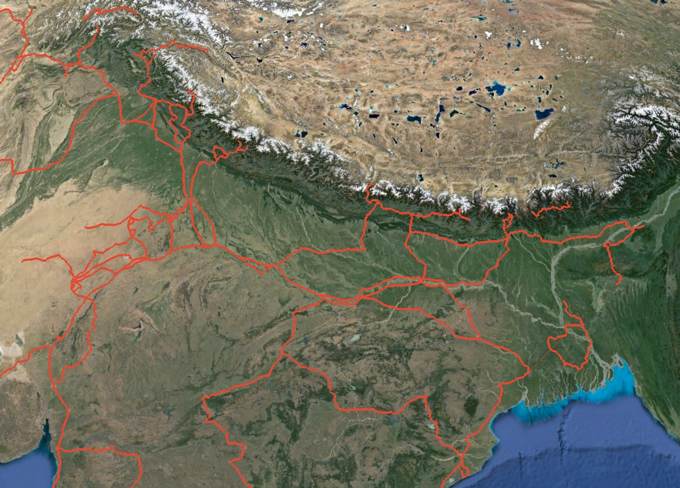 Some of my travels in Asia
03/4/16