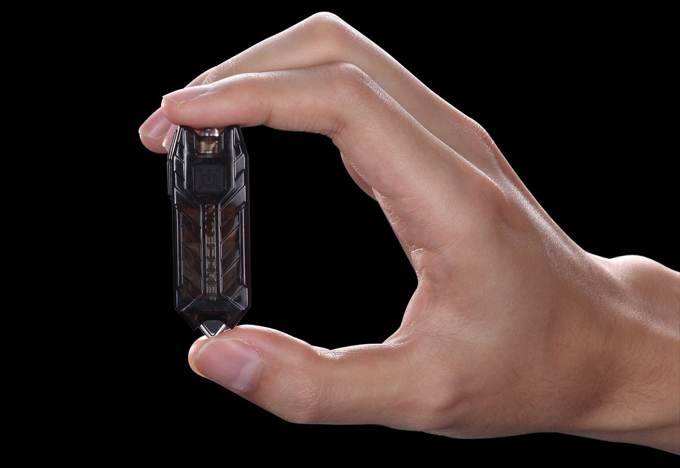 Built-in rechargeable Li-ion battery provides a runtime of up to 48 hours
The Nitecore Tube is my go-to keychain flashlight after using many giveaway promotional products or $1 LED lights sold next to convenience store cash registers. The extremely light-weight rechargeable lithium-ion battery is quite a change from the expensive coin cells that made me unwilling to use other small lights.
With a rechargeable battery, I don't feel guilty running the flashlight for a long time to light up a room or to clip to my clothing as an indicator light at night. At the lowest setting, it will run for 48 hours, and cost a fraction of a cent to recharge using a micro USB cable.
One click is the low setting (very reminiscent of lighting a candle in a dark room) and a double click is the high setting. Maximum output is 45 lumens, which is surprisingly bright for a flashlight smaller than a USB stick. Click and hold the button to fade the light to any brightness in between.
The only downside could be the small size. I don't keep it on my key ring, so it's occasionally difficult to hold onto because it's small and flat. Tying a small loop of paracord to the end or attaching a key chain makes it easier to quickly get it oriented in your hand.
08/22/16
NiteCore T-Series Tube Infinitely Variable Brightness USB Rechargeable Flashlight ($10)