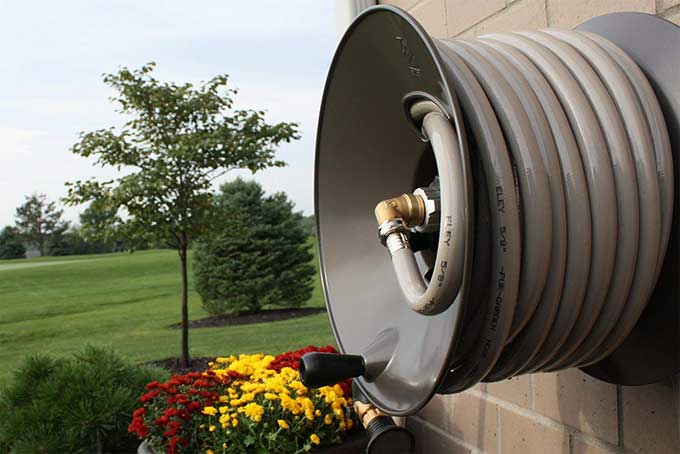 Superior garden hose reel
This is a heavy-duty cast aluminum garden hose reel. It costs about twice as much as the plastic reel I replaced and is at least four times the quality and longevity. The materials used are thick cast aluminum, powder-coated, with real stainless steel fasteners and brass fittings. The fittings and bearings are replaceable and heavy duty. The term bulletproof comes to mind.
The reel is configurable as a parallel or perpendicular mount with either a right or left hand hose mount. The design is modular and well thought out. Even the included hex wrenches are well thought out and long enough to reach easily and are of high quality. As a mechanical designer myself, I am able to appreciate a nice robust design and execution.
11/28/18
(This is a Cool Tools Favorite from 2009 — editors)
Rapid Reel Wall Mount Garden Hose Reel ($170)