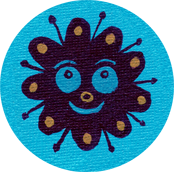 Welcome to a new newsletter from the editors of Cool Tools.
Even though our definition of "tool" is quite broad, there are still many things we love to recommend to friends that are in no way tools, or not important enough to review formally. Such as recommendations of places to go, things to listen to, stuff to consume, and tricks and tips. When Mark joined me in editing this site he felt the same way. We wanted to broaden our recommendations without diluting the quality and density of Cool Tools. Our solution is to return to our newsletter roots. Cool Tools began as a email newsletter I sent to my close friends. In it, I recommended tools that were handy, cheap or the best. My friends asked if I could send it to their friends, and the list grew. At some point in 2003, I cross-posted the tool reviews onto a blog (a novel thing at the time), and this site was born.
Now, beginning next Sunday, we'll be recommending 6 items in an extremely short email every week. Mark, myself, and Claudia — the entire staff of Cool Tools — will suggest good stuff we have personally used, consumed, or experienced. We'll try to keep each recommendations light and fast, to no more than a sentence or two. They won't be definitive reviews; rather they'll be quick recommendations. Going back again to our roots, we've named it Recomendo — which, believe it or not, was the name of this site before I renamed it Cool Tools.
If you want great tools, stay on (or sign onto) the Cool Tools newsletter. To get all the other kinds of things we encounter and enjoy sharing, sign up for Recomendo here. As usual, we don't do anything with your info except send you short and sweet one-screen news once a week.
— KK
07/18/16