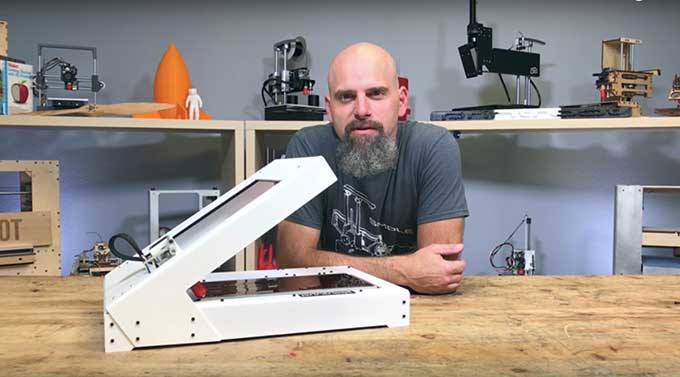 The latest and coolest projects from the world of making
This week on Maker Update: how to give a fish a hammer, Intel gives up, Raspbian gets an update, Printrbot tries for infinite Z, a love letter to gaffer tape, and a better way to trim a zip-tie. This week's featured Cool Tool is Gaffer Power Gaffer Tape.
Review:
I've got gaffer tape from Gaffer Power. I've got two flavors here, they're both available on Amazon Prime, and by picking them up using the link in the description you help to support these videos and the Cool Tools blog.
Gaffer tape is a cloth-backed tape, similar to duct tape, but more expensive and harder to find. It gets its name from movie set lighting electricians known as gaffers. These people spend their days on location taping down cables to prevent them from getting tugged or tripped on. But the next day, equally important, they need to be able to peel away the tape without leaving behind a sticky mess on the set, or on their cables.
The magic thing about gaffer tape is that it comes away clean. So it's almost like painters tape, but with the strength of duct tape. And if you've ever peeled up old duct tape, you know what a gross mess it leaves behind.
What I also love about this tape is that you can easily tear it by hand, and the cloth backing keeps your tears square. You also get straight tears lengthwise, which can be useful for making small labels.
And that's the other great thing about gaffer tape — the matte cloth backing is easy to write on and non-reflective. So if you pick up a bright color like white, yellow, or pink, labels really stand out.
Now, per yard, this tape is about 4x as expensive as duct tape. This 30-yard, 2-inch wide roll sells for $17. This 3-inch roll sells for around $23. The wider roll is better at tapeing down bundles of cables, but is also great for tearing 3-inch vertical strips that are often just enough for what you need.
For what it's worth. I ordered the 2-inch roll first and it came with a 25% coupon from Gaffer Power I could redeem on Amazon for the 3-inch roll. So, I basically got these for the same price.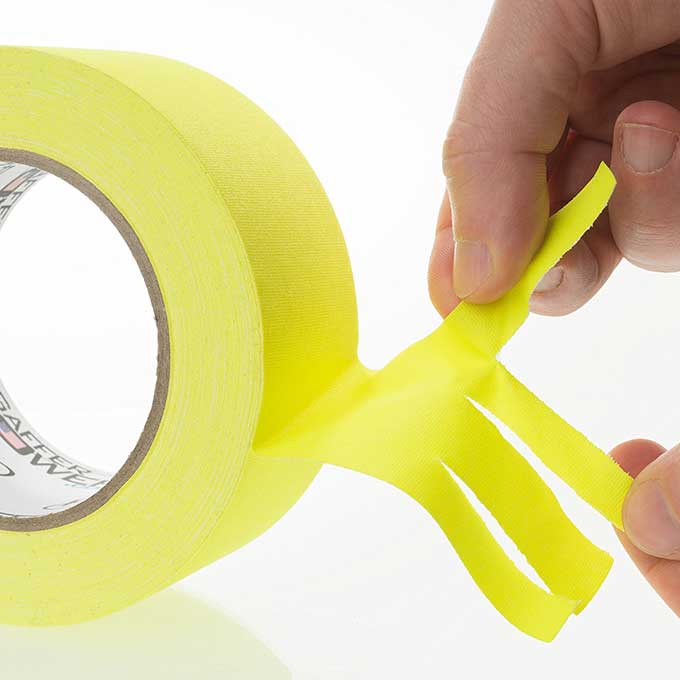 06/28/17
Gaffer Power Gaffer Tape ($17)