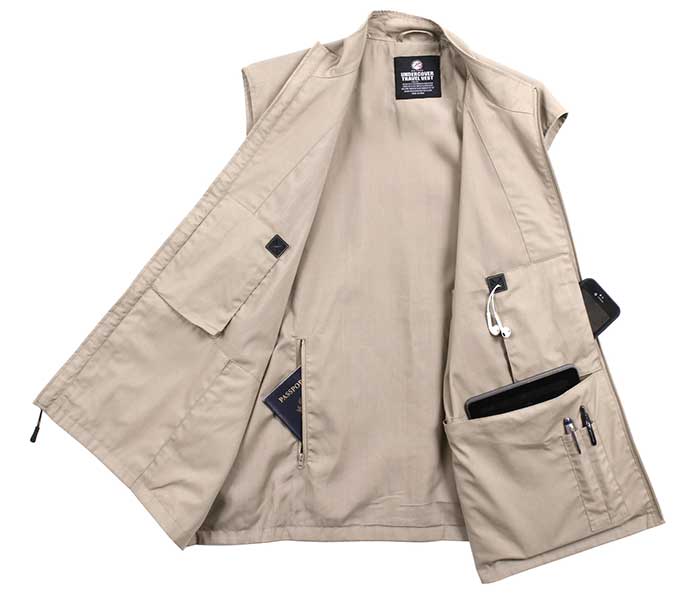 Includes a a tablet sized pocket and a hidden passport pocket
I bought this Rothco Undercover Travel Vest several months ago, after becoming dissatisfied with the photographer-style vests. They tend to look sloppy, with baggy pockets hanging off all over them. I found most of those pockets were too small to accommodate my stuff in the places I wanted it.
The Rothco vest presents a smooth surface, but has a lot of pockets, all closed by zippers. One breast pocket and two hand pockets are unobtrusive. The rest of the pockets are inside. The vest is very well made, and sized honestly.
I carry my phone, a pen, penlight, comb, small notebook, keys, a Leatherman, and various other small items. I recommend getting the khaki color, because the material is kind of a lint magnet, and the black vest needs frequent brushing if you don't want to look dusty.
Only the outside zippers have pull extensions, I suppose to avoid lumpiness, but unless all the stuff you carry is flat, it may cause bigger lumps anyway. The lack of extensions makes it a little fiddly to unzip the inner pockets, so I made some string loops and put them on those zippers.
04/24/17
Rothco Undercover Travel Vest ($46)